This pattern was inspired by a vision of a idyllic woodland setting full of trees and bushes intermingled with its' various wildlife inhabitants. It was deliberately portrayed in a silhouette, paper cut-out manner to evoke a tradition of old Fable illustrations.
This pro­ject was a part of my ongo­ing col­lab­or­a­tion with Kidspattern. If you'd like to learn more about them please vis­it their web­site HERE. Alternatively, view the archive of our pre­vi­ous pro­jects HERE, in which I dis­cuss in detail the his­tory and nature of our work.
All cloth­ing-mockups presen­ted here are provided cour­tesy of Kidspattern and are used for visu­al­isa­tion pur­poses only.
Showcase of a pat­tern devel­op­ment series designed with Kidspattern as a part of a com­mis­sion for a kidswear client's for Autumn Winter Collection.
Second design in a group inspired by the theme of an enchanted forest. In con­trast to The "Peacock Forest" (view HERE), the "Woodland Scene" design is aimed at young­er age group there­fore its col­our palette is soft, neut­ral and mono­chro­mat­ic. This time the forest is por­trayed through a fairytale prism mak­ing it a per­fect fit for a bed­time story.
Since this design was aimed at the new­born and baby age groups, I also opted for flat, sim­pli­fied draw­ings and kept the col­our palette quite plain, stick­ing to a set of neut­rals matched with blend­ing yellows.
Below please feel free to browse through a selec­tion of few vari­ous col­our ways and arrange­ment alternatives.
Main Version
Here is a full-print, smal­ler-size pat­tern that focuses on the anim­als. They are high­lighted in a shade of deep-yel­low. They speckle the plain, white back­ground and the pat­tern is roun­ded-out with fur­ther com­pli­ment­ary arboreal elements.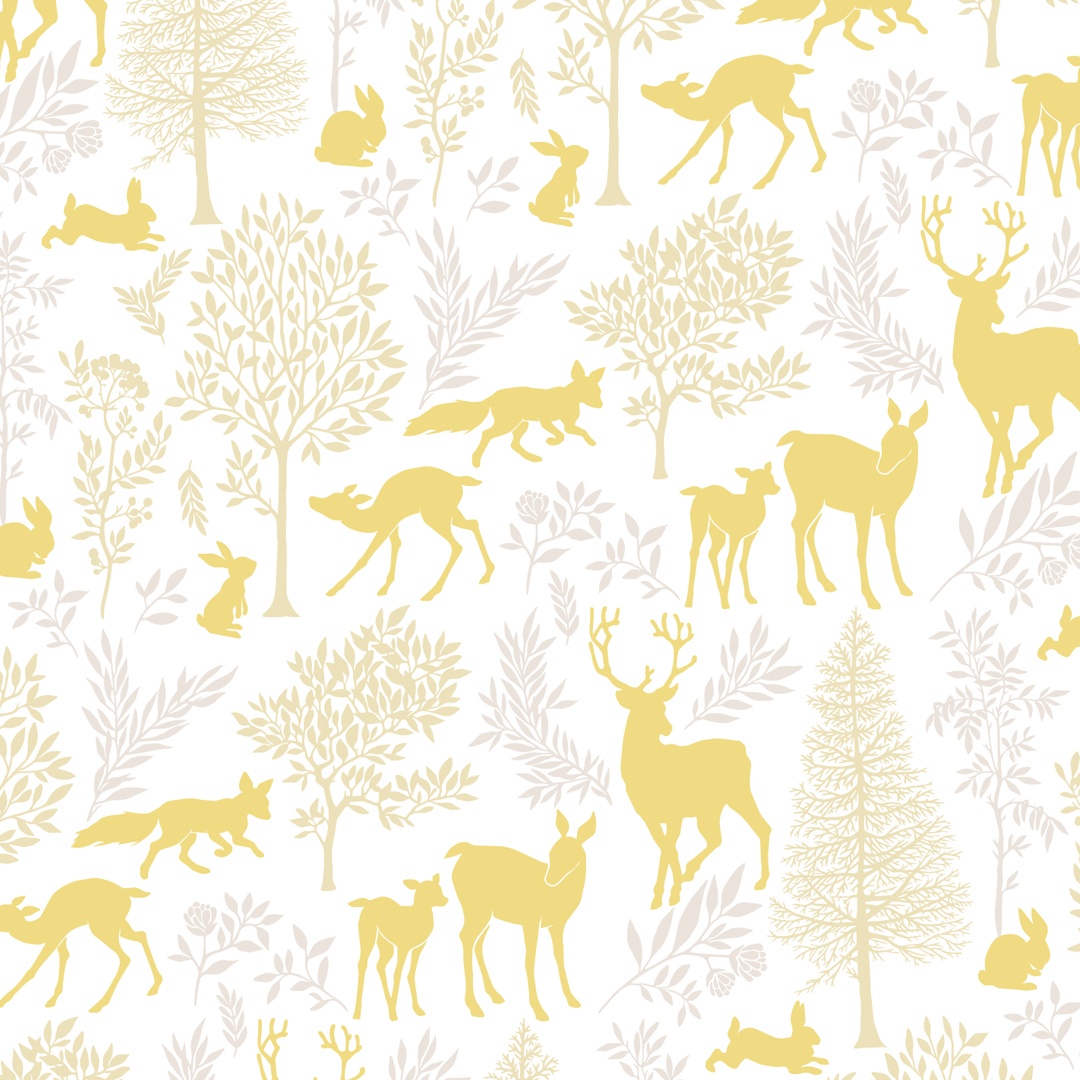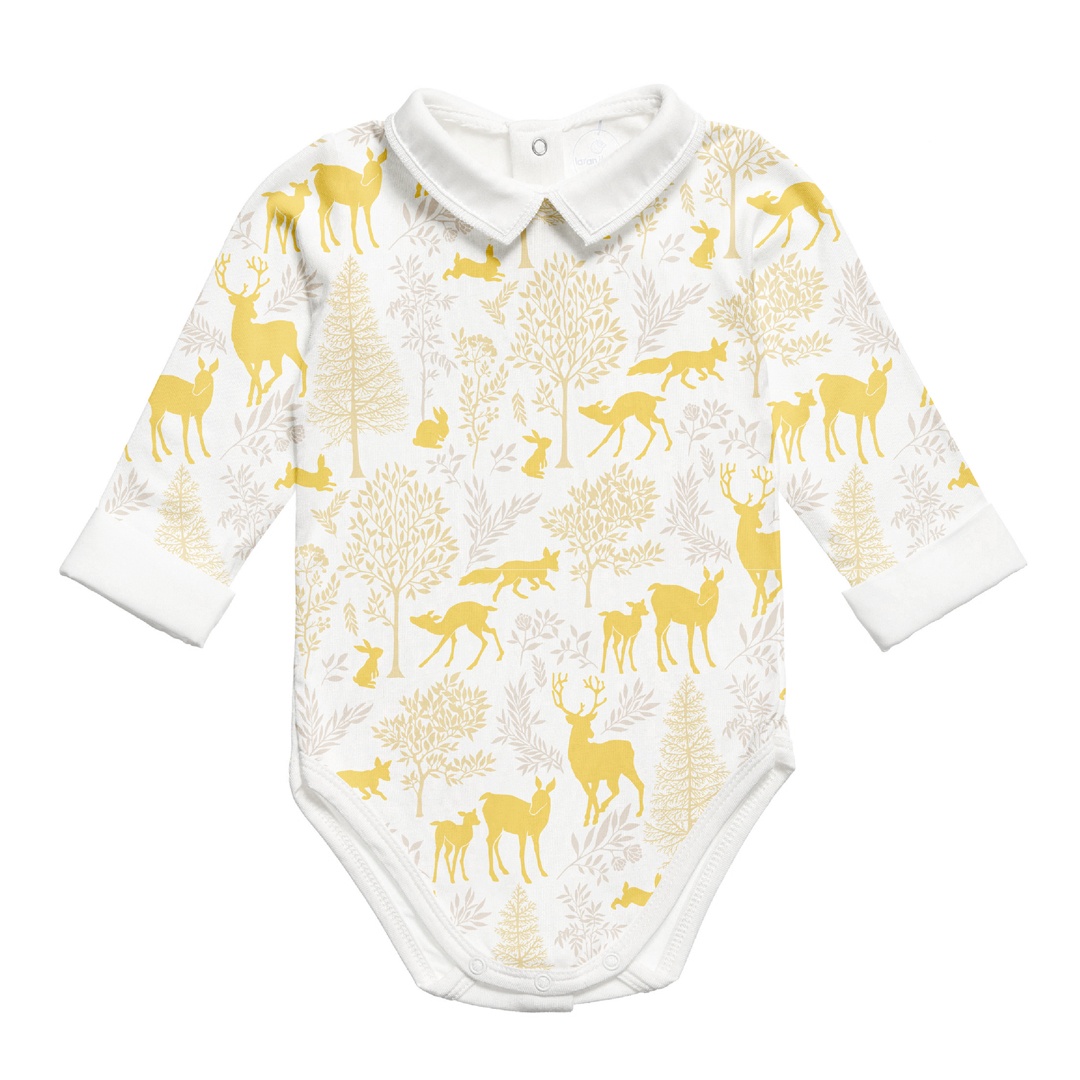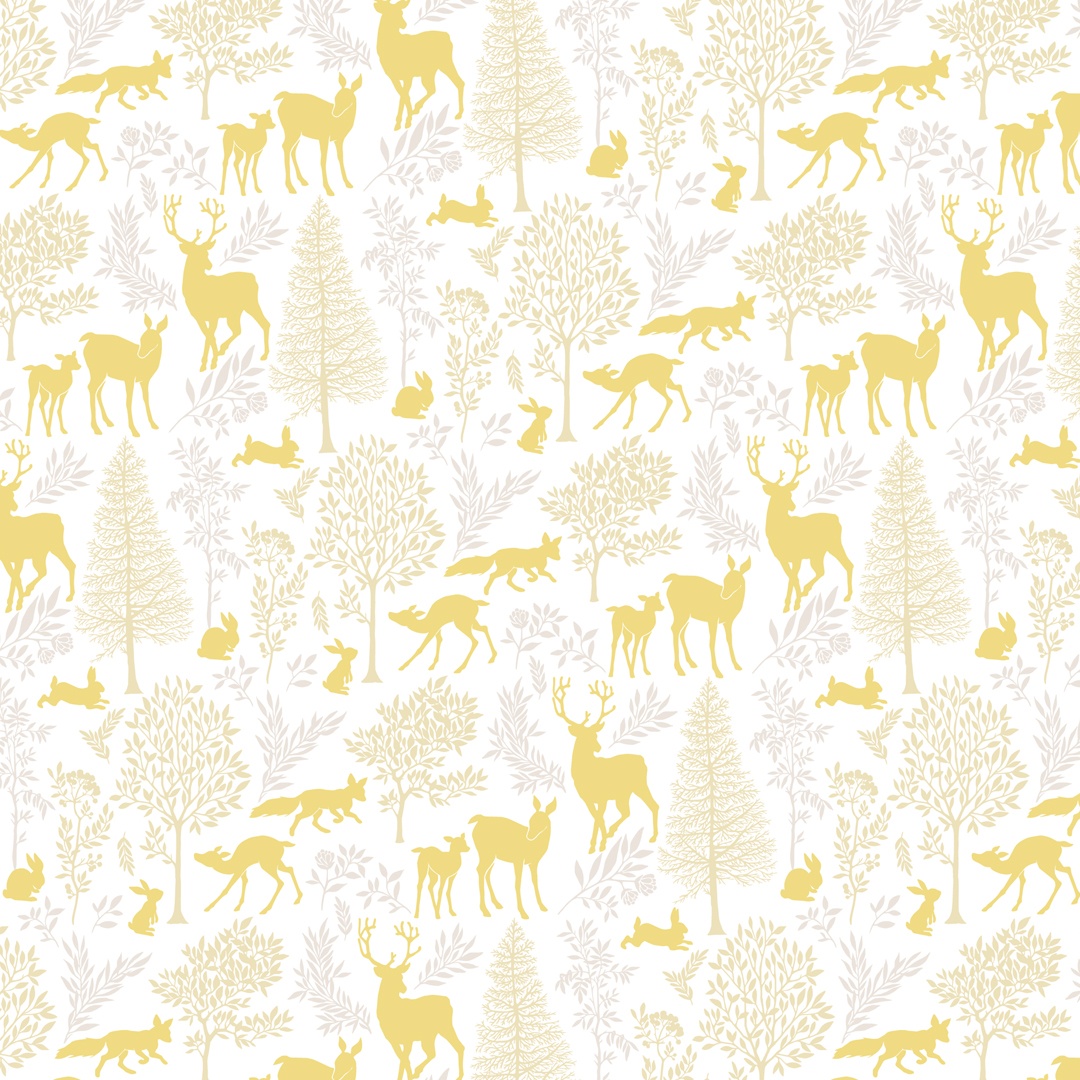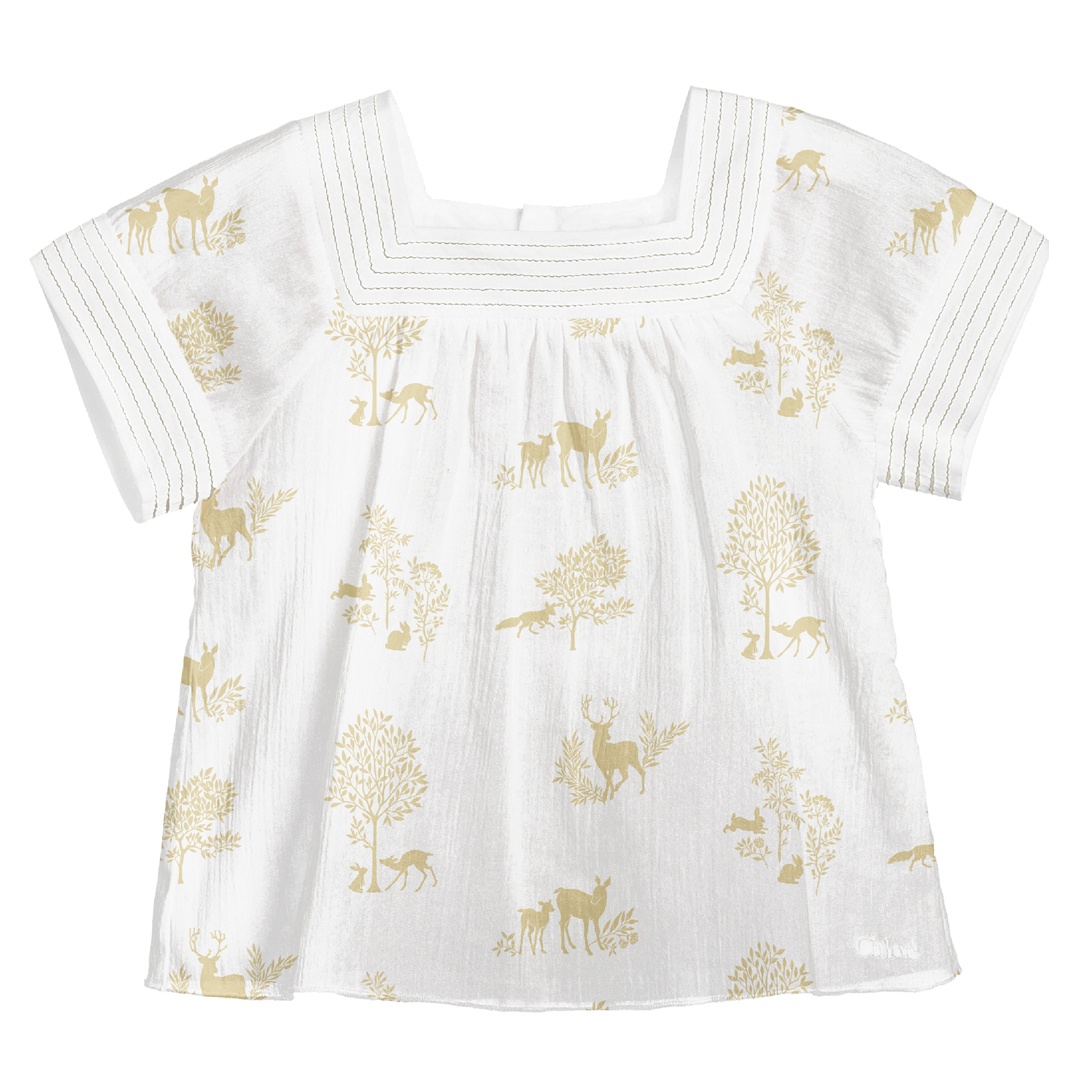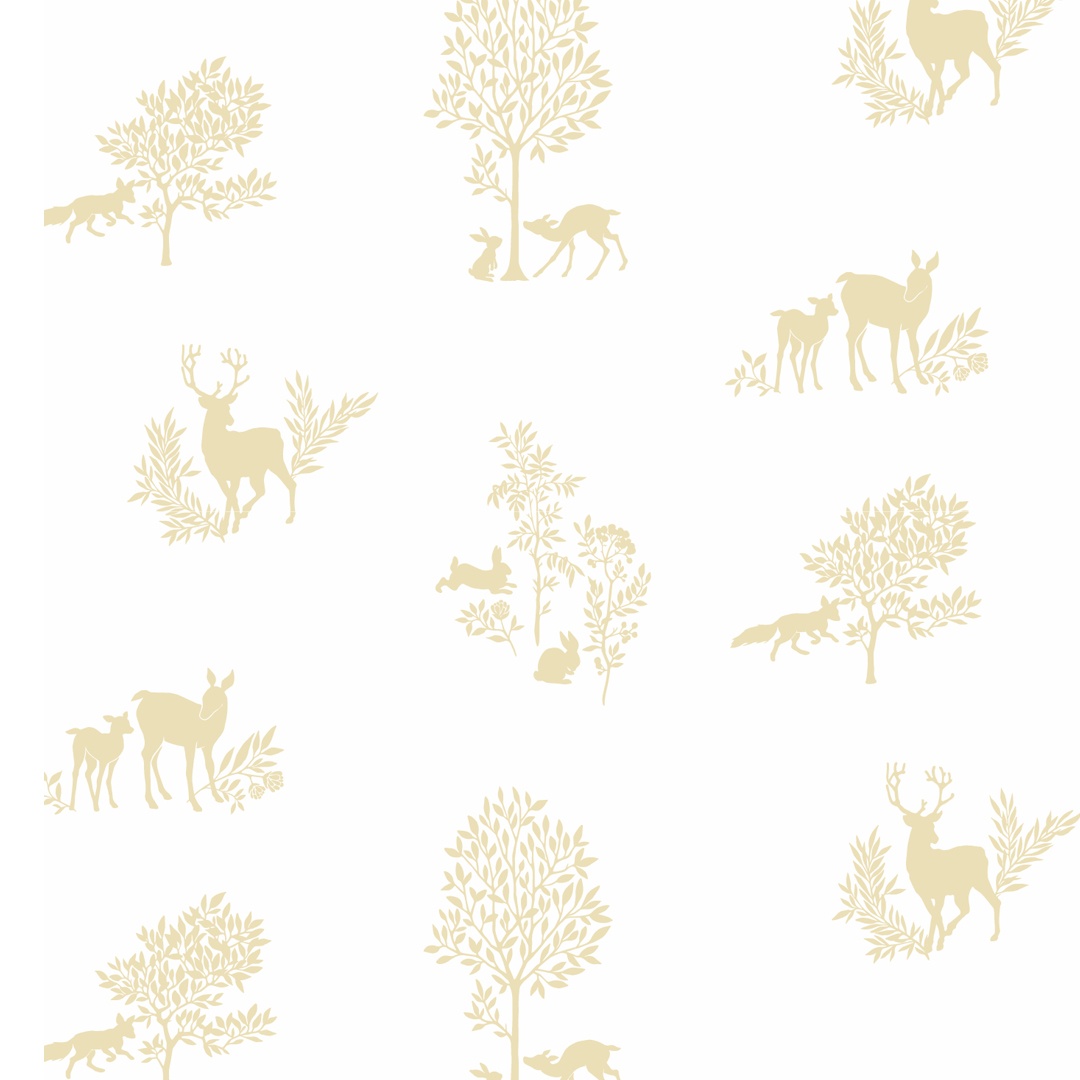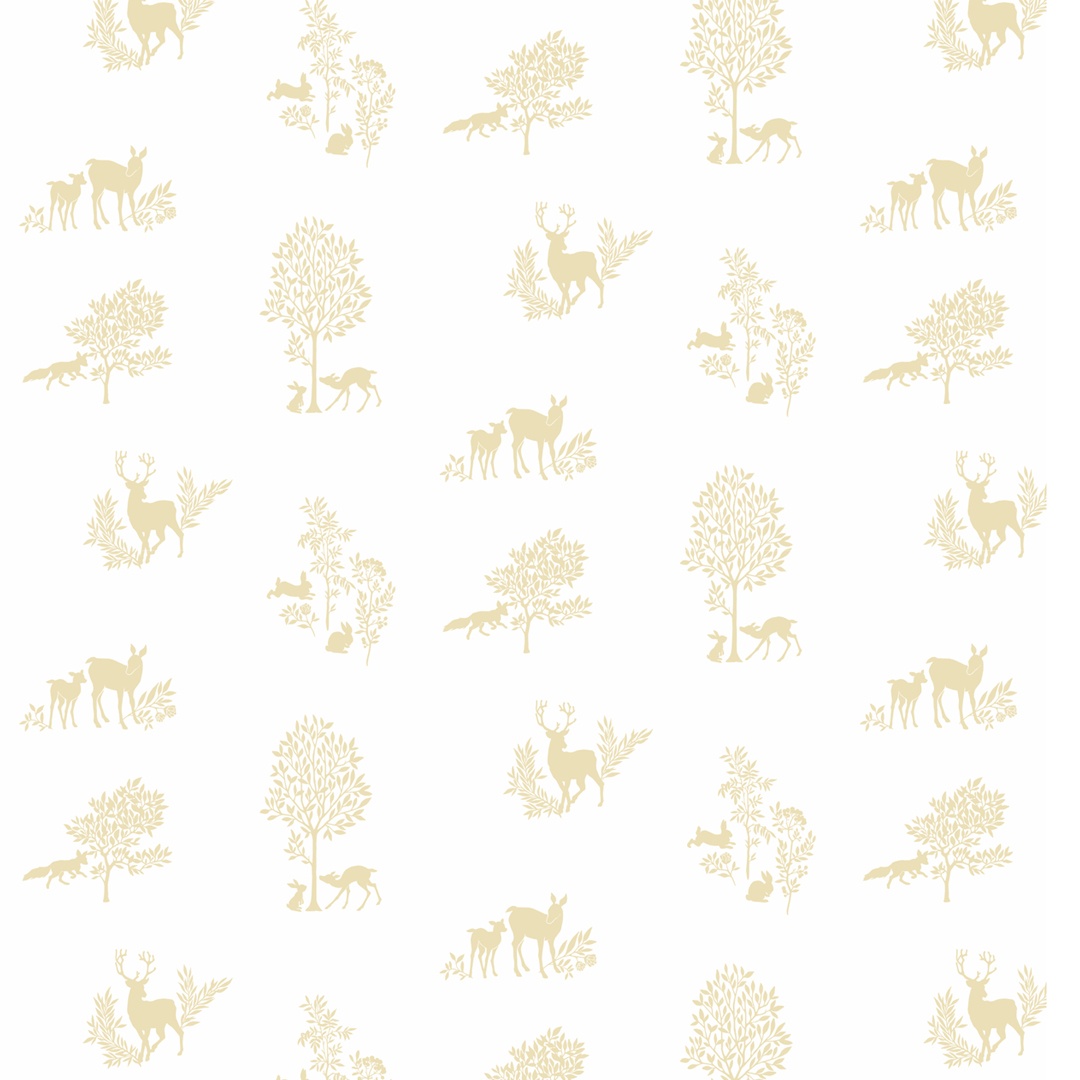 Version 1
This altern­at­ive ver­sion has the ele­ments arranged into reg­u­lar clusters, with plenty of space around each one. This made the design feel light­er and more delicate.
Colour Background
Lastly, this ver­sion is set against a rich, dark-yel­low back­ground. The sil­hou­ettes are posi­tioned along a more lin­ear nar­rat­ive, are lar­ger in size, but blend into the set­ting more.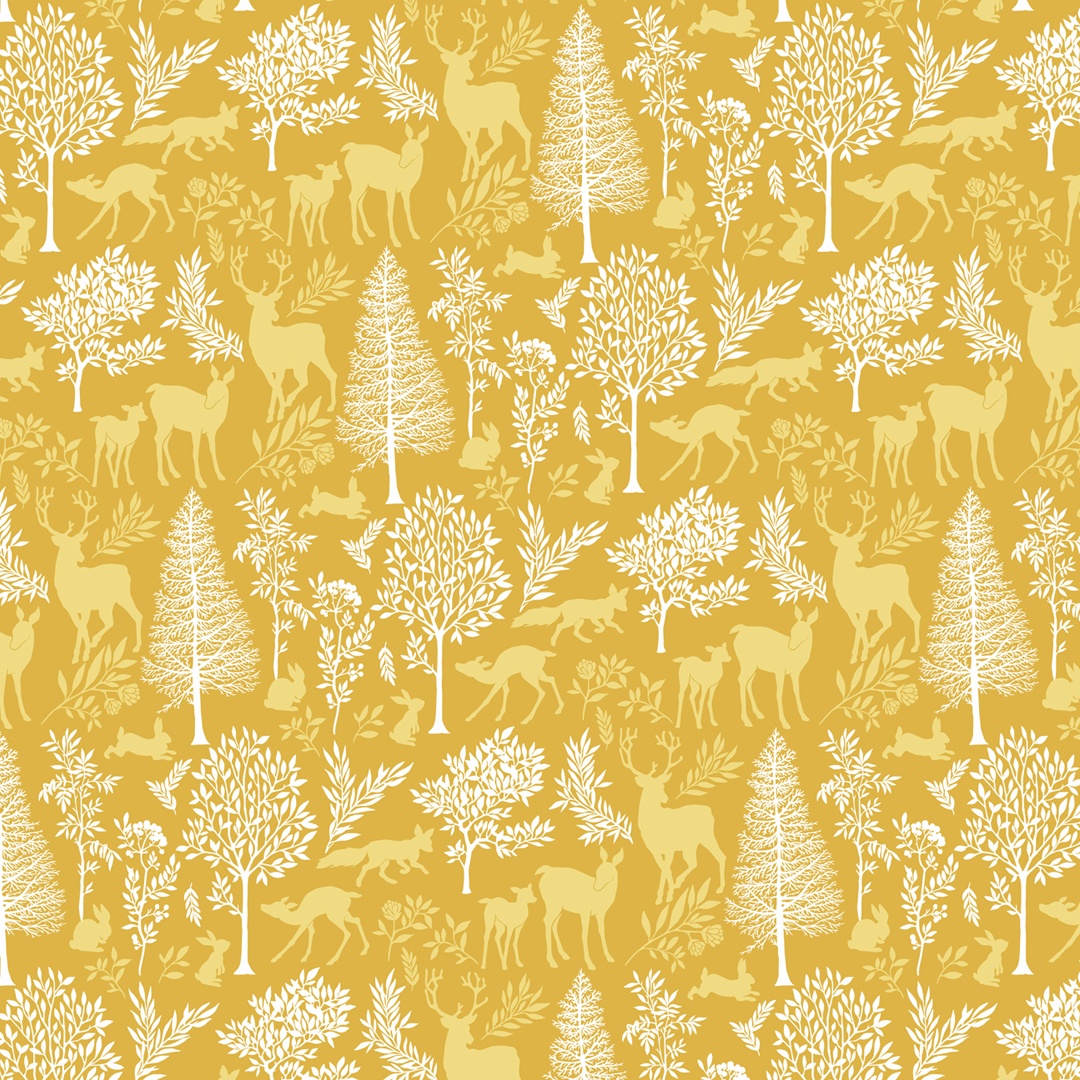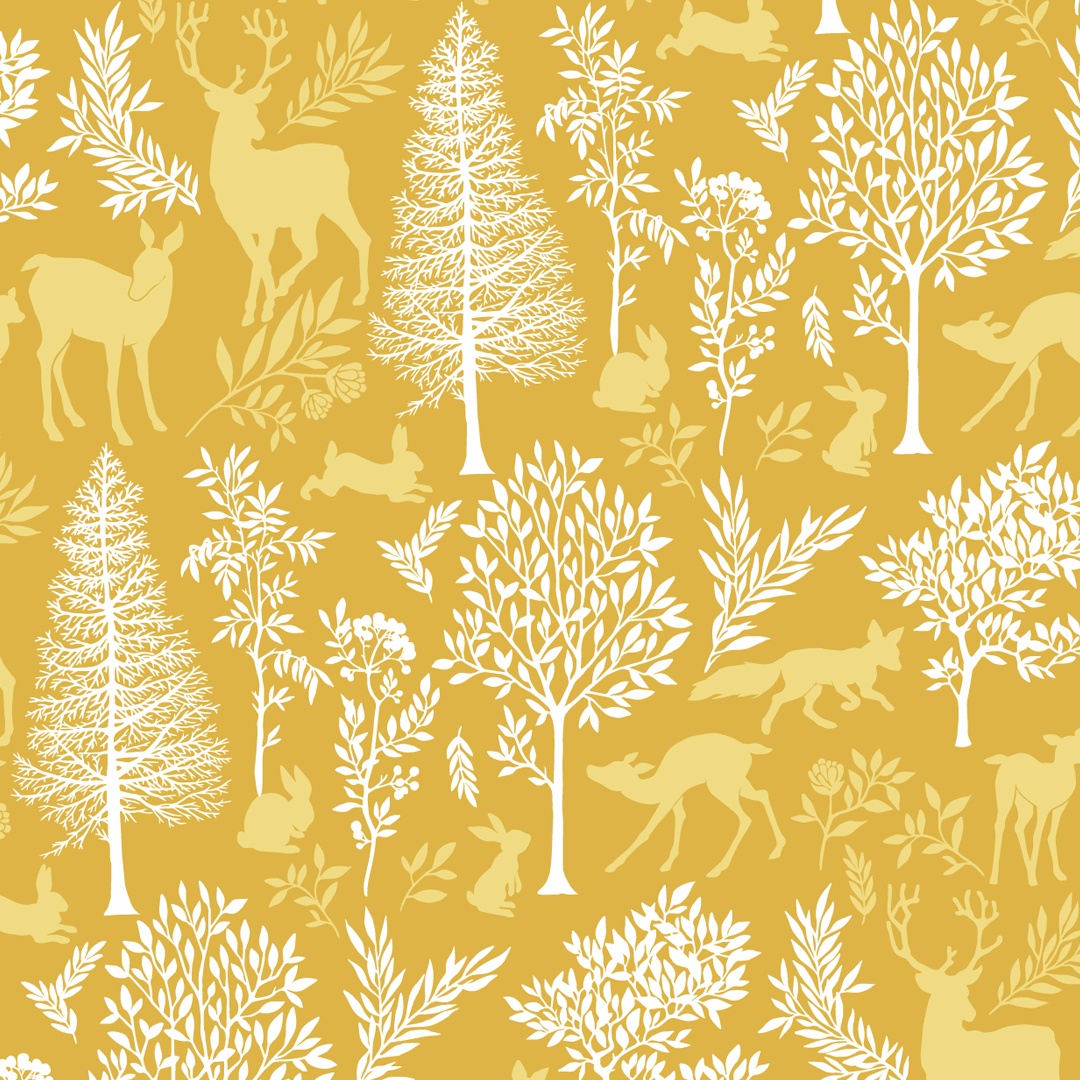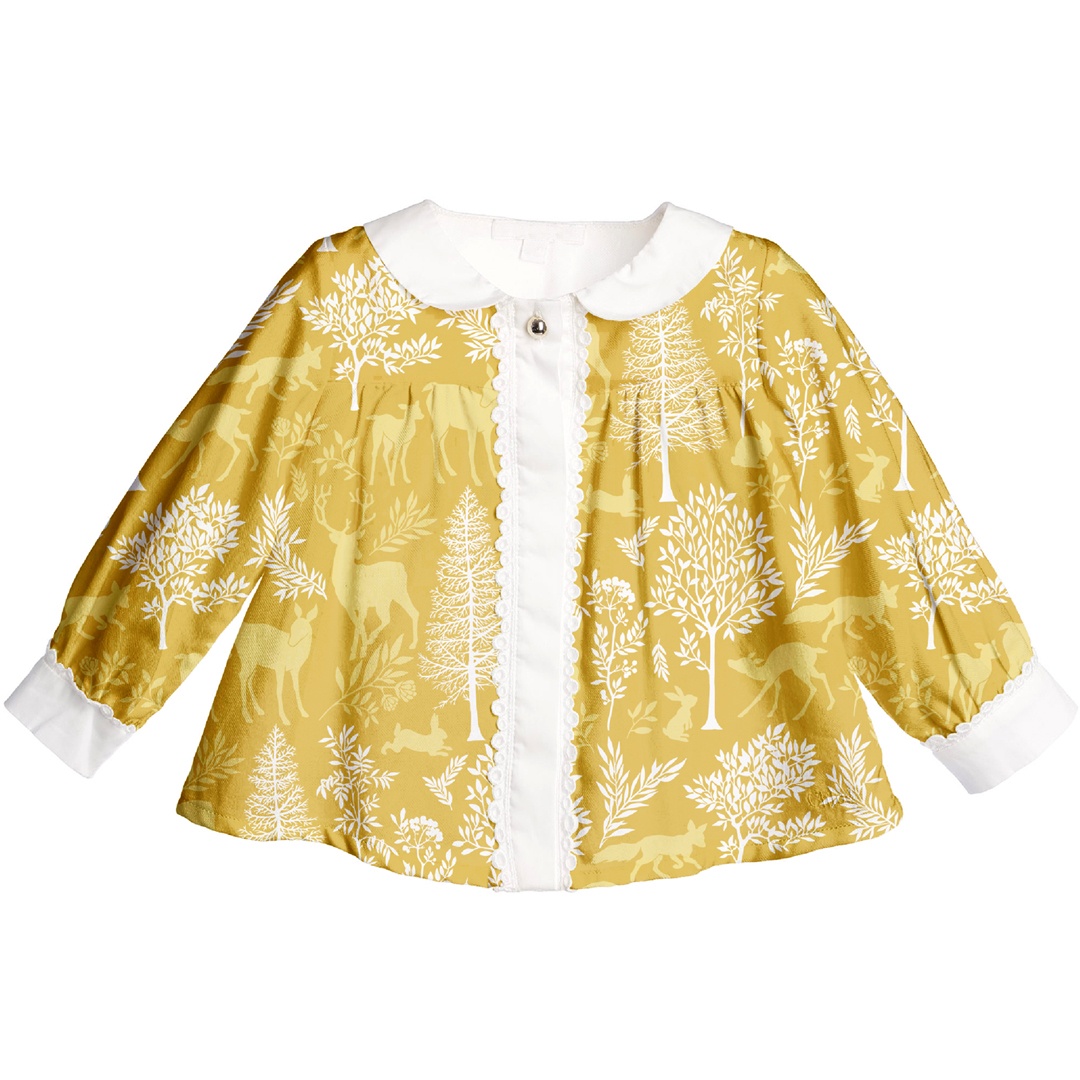 Below, please browse through a slideshow selec­tion of vari­ous examples of the « Woodland Scene » pat­tern in print. These items were pro­duced for the Kids Autumn-Winter Collection (18 – 36 months age-group). Here you may observe how the pat­tern was used and prin­ted across mul­tiple items, for example a hooded gilet and a jumper.
Please note that these images are provided cour­tesy of the cli­ent and Kidspattern and are used for port­fo­lio pur­poses only.