Paper crafting has a long standing tradition in the arts. From practices like origami to fashioning paper into lanterns and fans, since it was invented in 100BC China, paper was considered a tool for making art.
In this modern, digital interpretation of cut-out florals, we aimed to evoke the decorative aspect of this established practice and find new ways to bring it into the context of surface design.
This pro­ject was a part of my ongo­ing col­lab­or­a­tion with Kidspattern. If you'd like to learn more about them please vis­it their web­site HERE. Alternatively, view the archive of our pre­vi­ous pro­jects HERE, in which I dis­cuss in detail the his­tory and nature of our work.
All cloth­ing-mockups presen­ted here are provided cour­tesy of Kidspattern and are used for visu­al­isa­tion pur­poses only.
Generally asso­ci­ated with Chinese ori­gins, paper flor­al decors became hugely pop­u­lar in Mexico, where they were used to dec­or­ate churches and home altars.
Furthermore, in Victorian England they reached their ulti­mate finery as real flowers were dis­as­sembled and traced onto paper as a tem­plate to cre­ate life-like imitations.
Ever since Chanel's Spring/​Summer 2009 Haute Couture Show, the art of paper flowers has been exper­i­en­cing its bloom­ing renaissance.
It is now widely used in lux­ury interi­or décor, espe­cially for dis­plays at spe­cial events and as a part of oth­er aspects of Visual Merchandising.
This cut-out flor­al pat­tern devel­op­ment series was com­mis­sioned for a client's Autumn-Winter Collection for a group aimed at girls aged up to 36 months old.
Above I have attached a strip detail­ing the col­our palette, which was designed by Kidspattern. It is a gor­geous selec­tion of fresh cor­als matched with a pale pink and con­tras­ted with a duo of clas­sic blues (a medi­um and a dark tone).
The main mod­ule for this design was cre­ated by using cut-out shapes resem­bling simple flor­al paper cuts. These were layered on top of each oth­er, which cre­ated a shad­ow effect and increased the designs' sense of dimensionality.
The final res­ult was rendered in a 3D mak­ing soft­ware by Kidspattern and as such was planned to work as a digit­al print. Later on, how­ever, the design was addi­tion­ally developed as a flat vec­tor ver­sion and thus adap­ted for screen-print.
Above you can view the key ver­sion of this pat­tern, which uses all the cor­als from the palette. The dimen­sion­al flower heads are peek­ing out from the sur­face of the fab­ric and are organ­ised in a tight order and a reg­u­lar repeat. It was sug­ges­ted to use in a medi­um size to main­tain a good qual­ity of print.
Below feel free to browse through the devel­op­ment of some of the arrange­ments, which explore the spa­cing between all the ele­ments and vari­ous col­our-ways.
White on White
As a response to this pop­u­lar trend, the flor­al mod­ule was pared back and recol­oured using only white. Then it was repeated in a reg­u­lar and dense com­pos­i­tion, in order to cre­ate this subtle and tex­tur­al design.
Here, the design is visu­al­ised in a rel­at­ively small size for a fresh and under­stated res­ult. The min­im­al idea was pro­posed, so that only the lay­er with the shad­ow­ing would even­tu­ally be prin­ted onto a white fab­ric.
This design was also reworked to fit a small group of items aimed at Newborns. A touch of col­our was added in the form of a pale pink back­ground and it was sug­ges­ted to be used in a lar­ger size to assist in print­ing on thick cot­ton.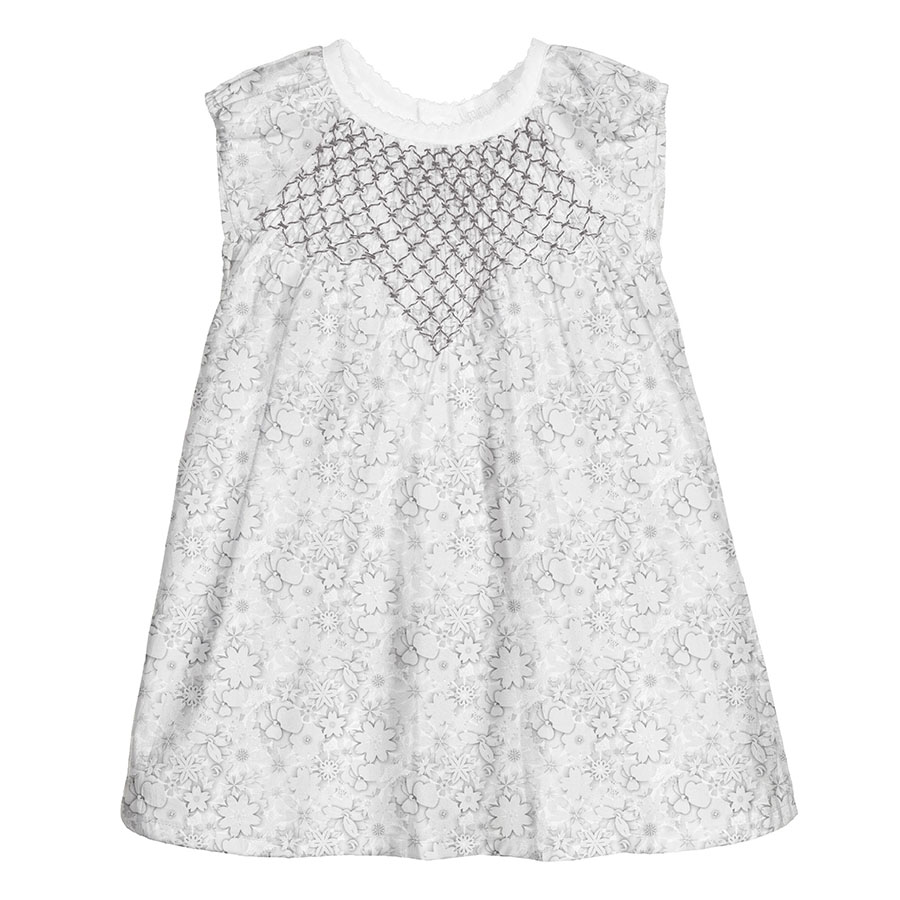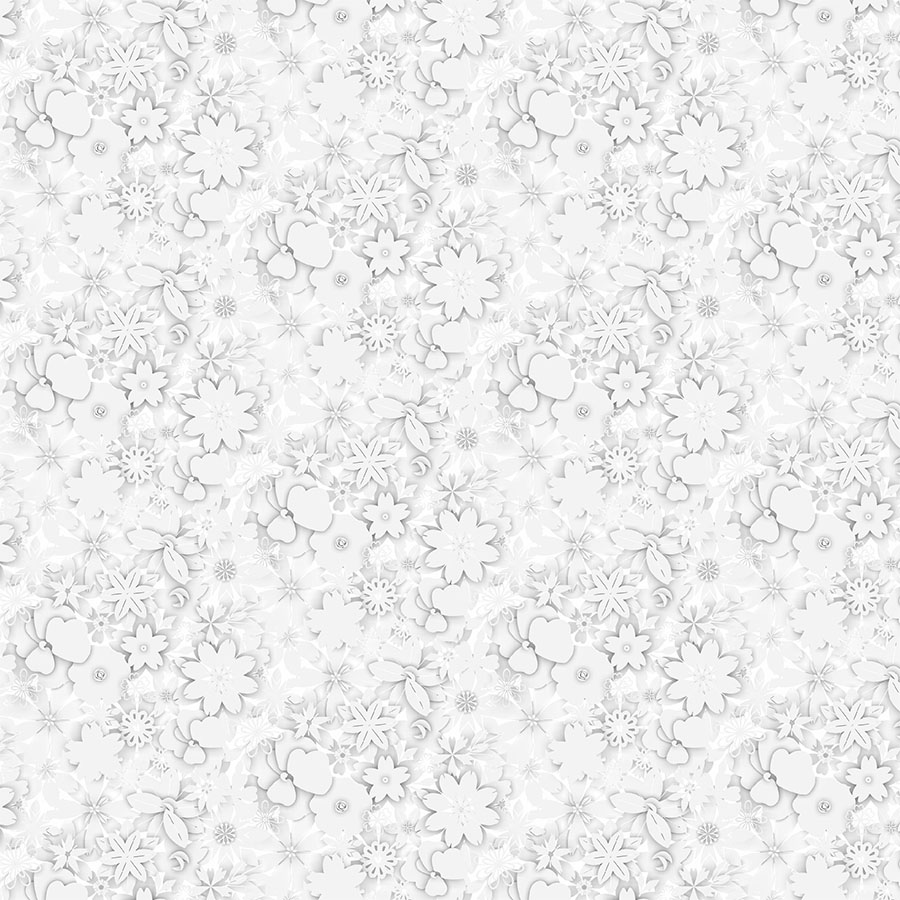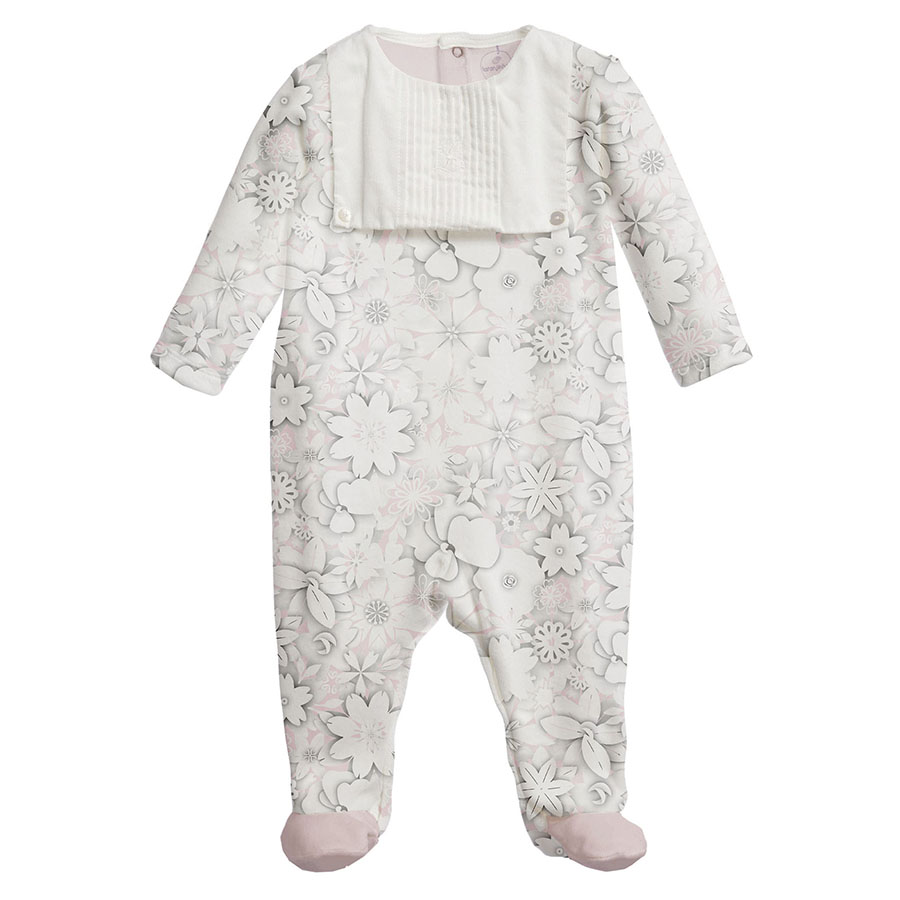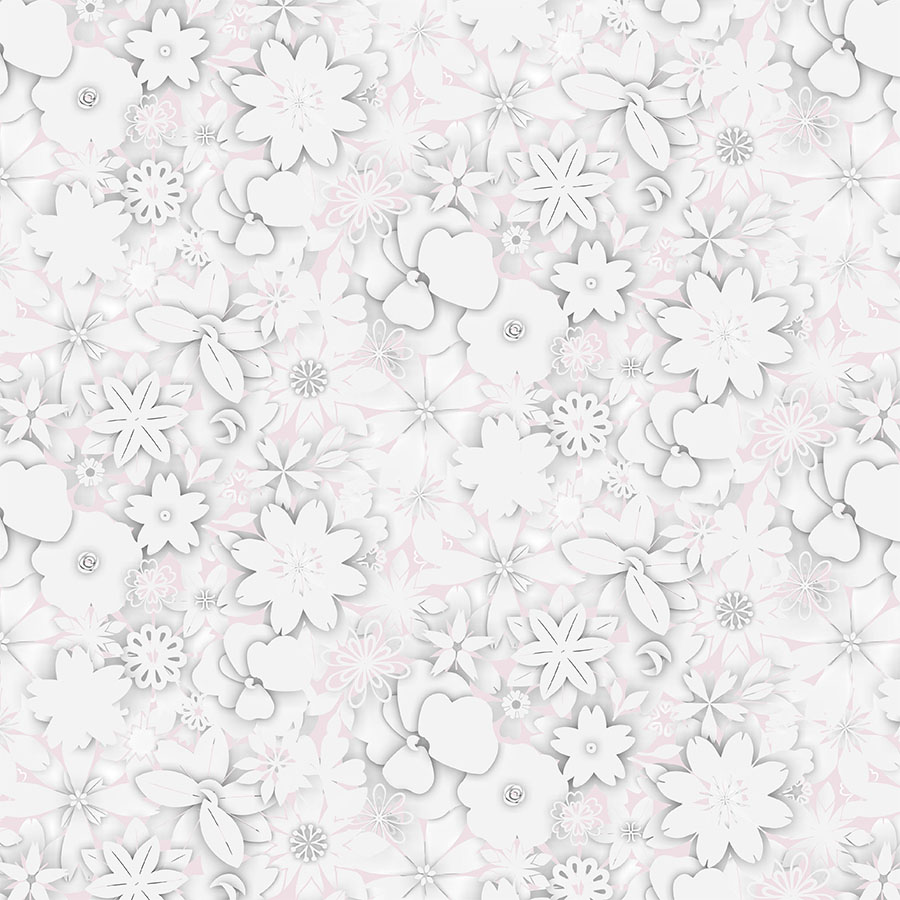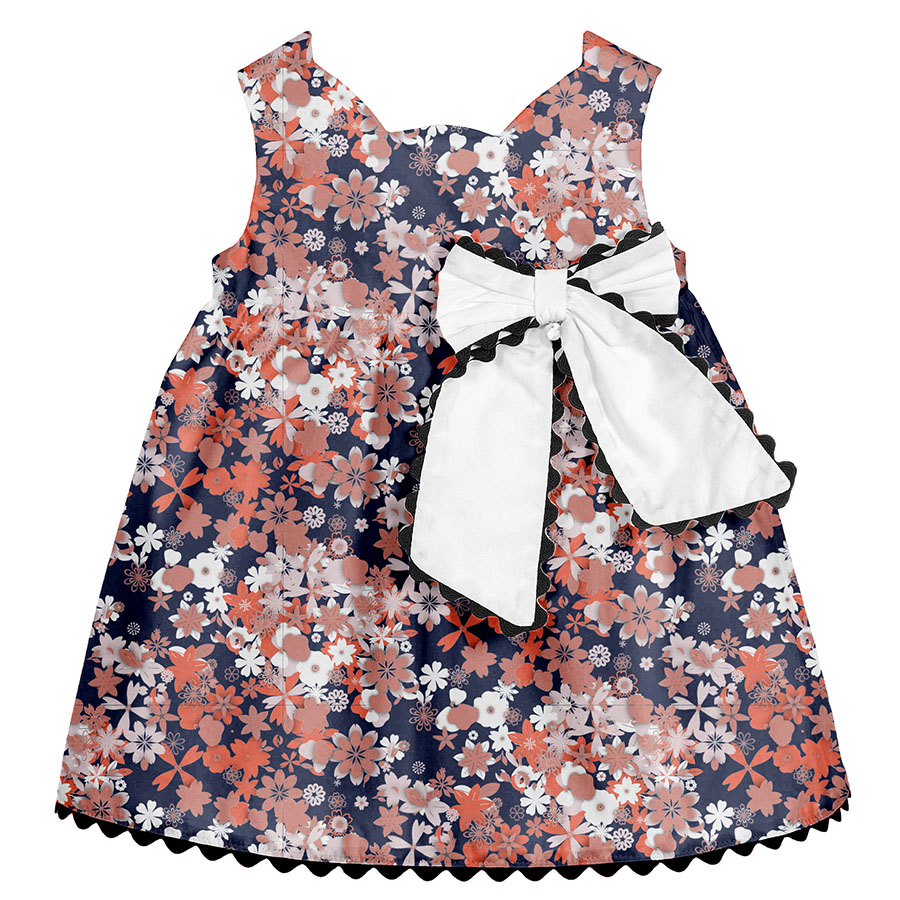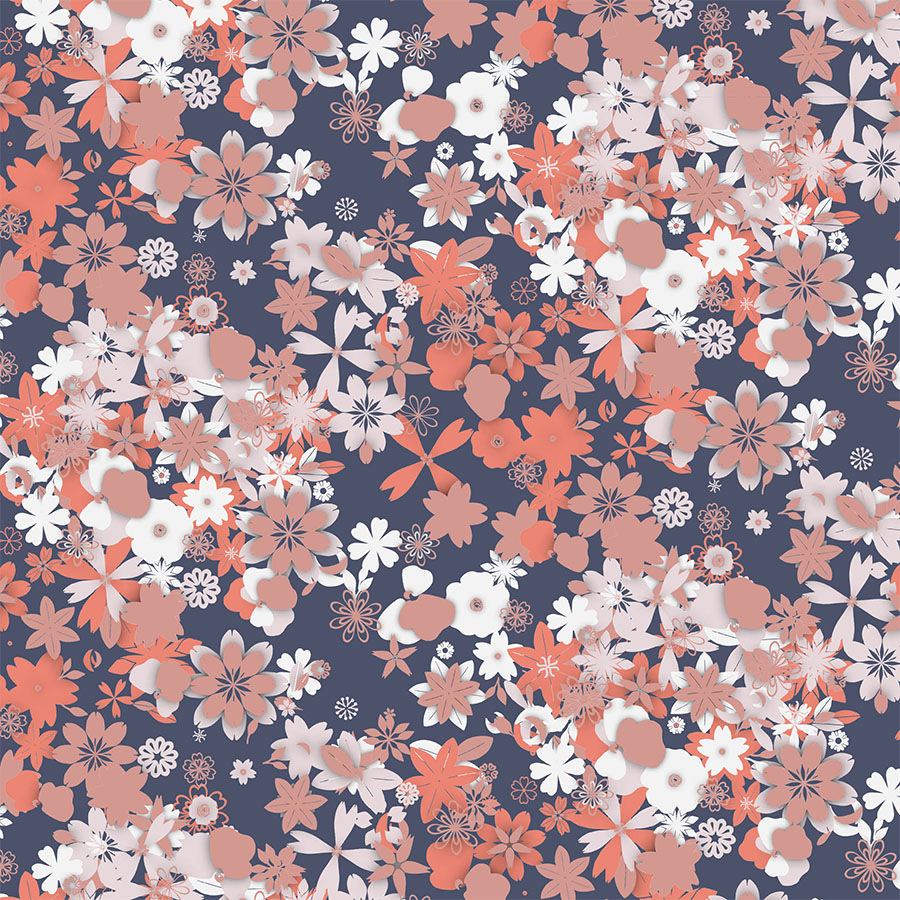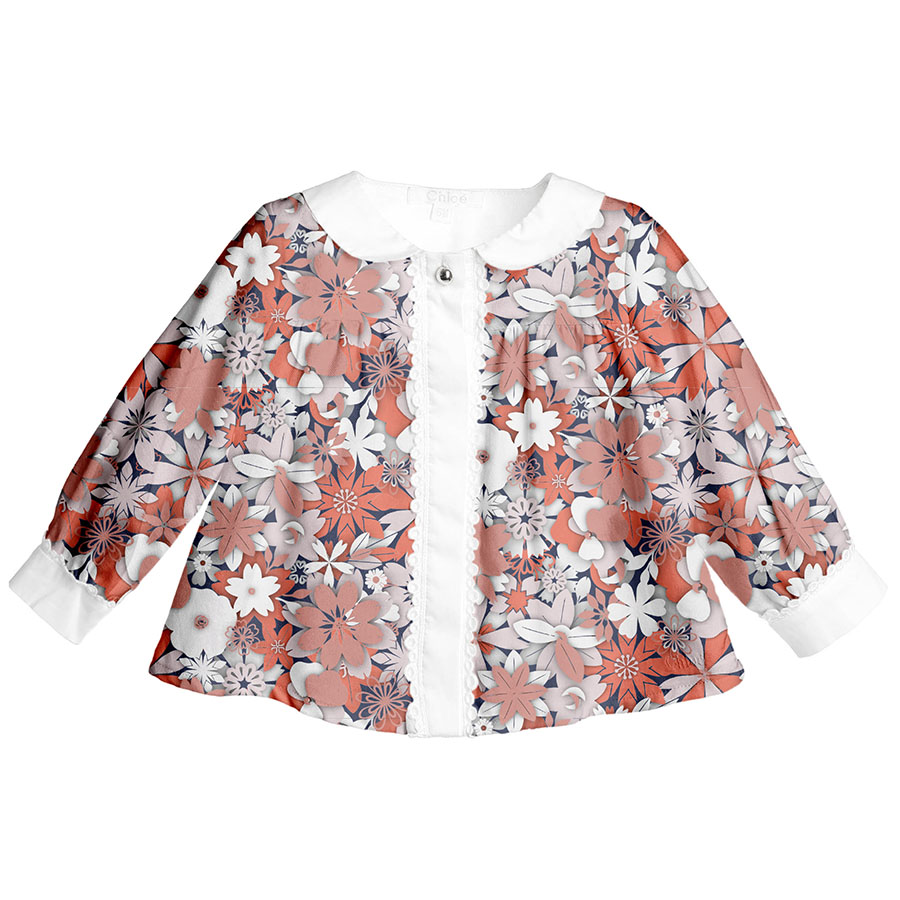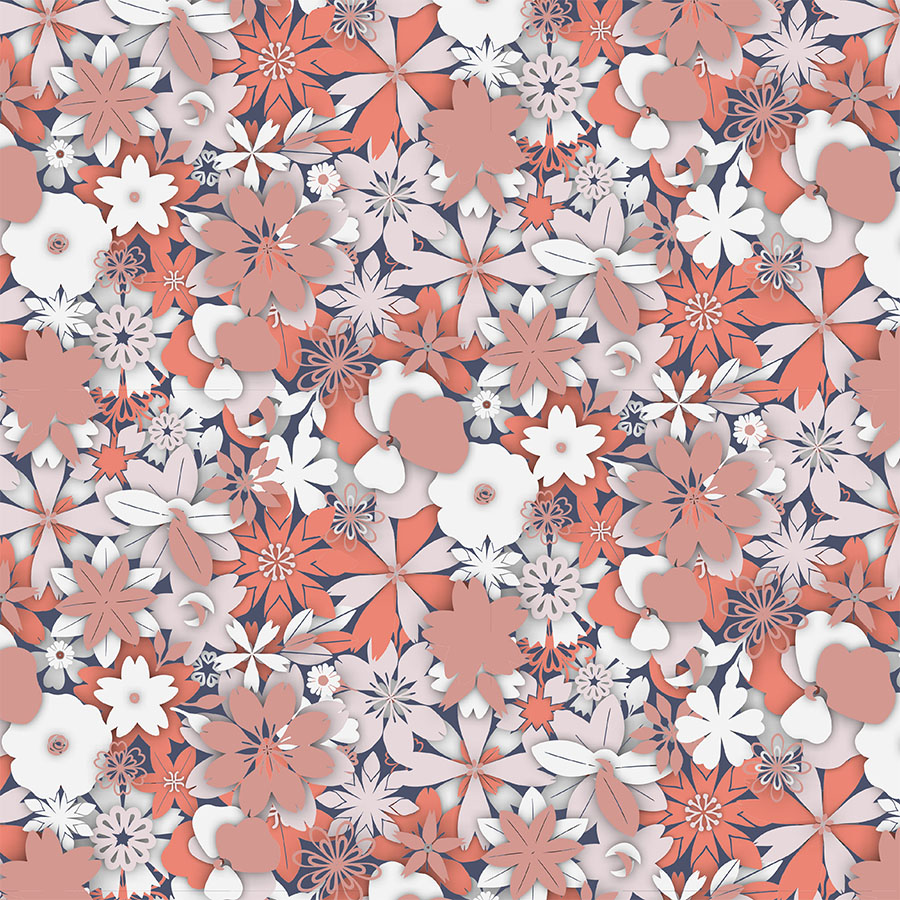 Dark AW Background
Here, both designs now incor­por­ate a fuller range of the col­our palette and coördin­ate with its dark shades. Pulsating with col­ours and shapes it is full of a visu­al rhythm.
First, visu­al­ised in a lar­ger size, the flor­als are recol­oured in more con­trast­ing shades, which offers a more defined and bold solution.
Whilst, the second arrange­ment has the flower heads dis­persed in a much looser com­pos­i­tion, visu­al­ised in a much smal­ler size, this makes a great com­pli­ment­ary print.
Placement Print
Continuing with the idea of "col­our on col­our" trend, the mod­ule was fully immersed in a smooth mono­tone (cor­als and dark navy blue) and placed on a match­ing back­ground for full blend­ing. The flor­als were arranged into bou­quet com­pos­i­tion allow­ing for even spa­cing in between.
This exper­i­ment­al visu­al­isa­tion expressed an idea for this design to be used as an over­sized place­ment print. Especially effect­ive when prin­ted in a large size on a jack­et, or altern­at­ively, along­side the hem of the dress with match­ing details on top of the gar­ment in a bal­an­cing trans­ition­al composition.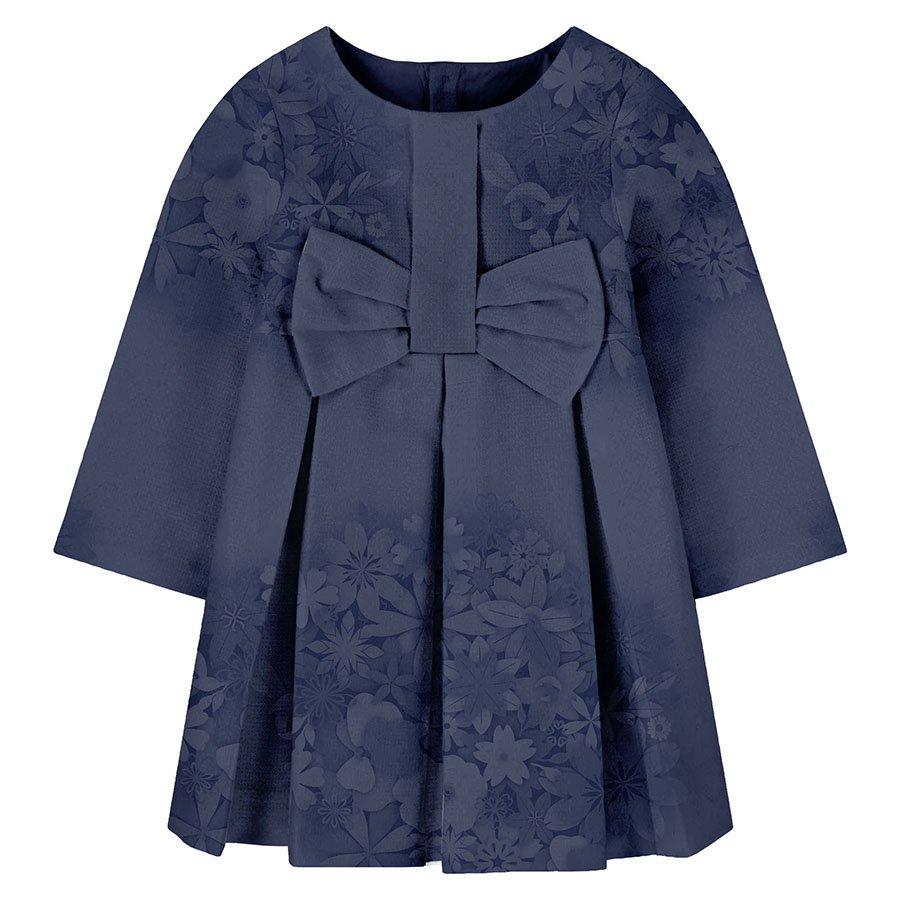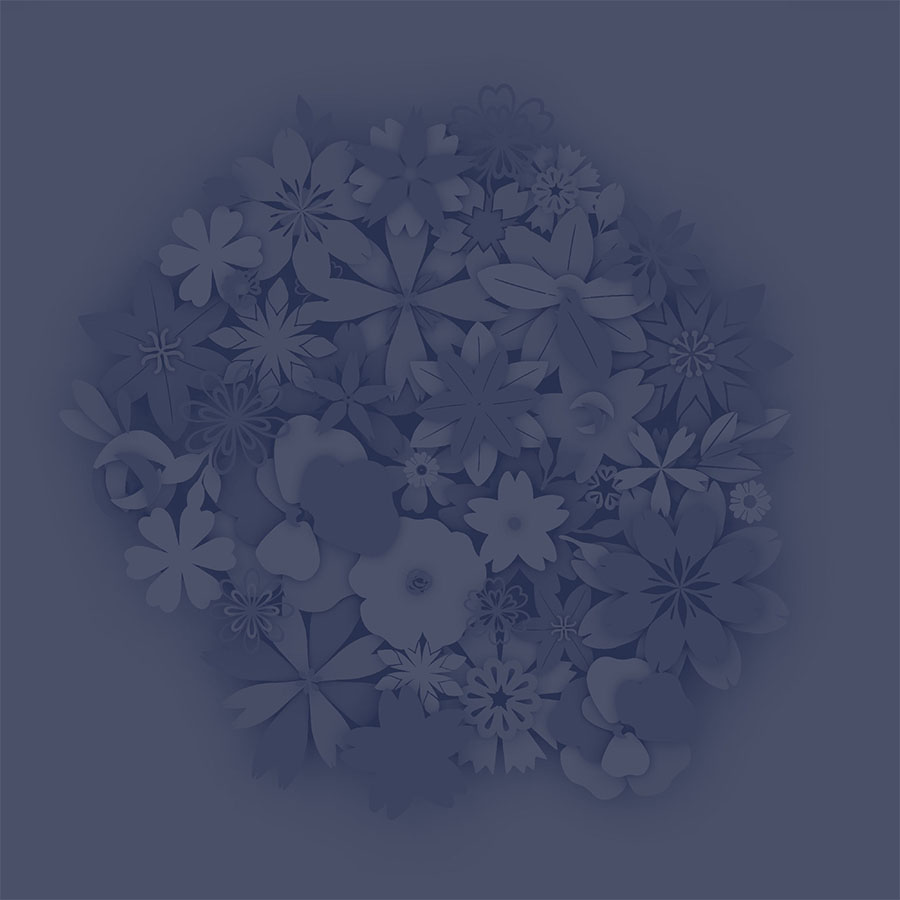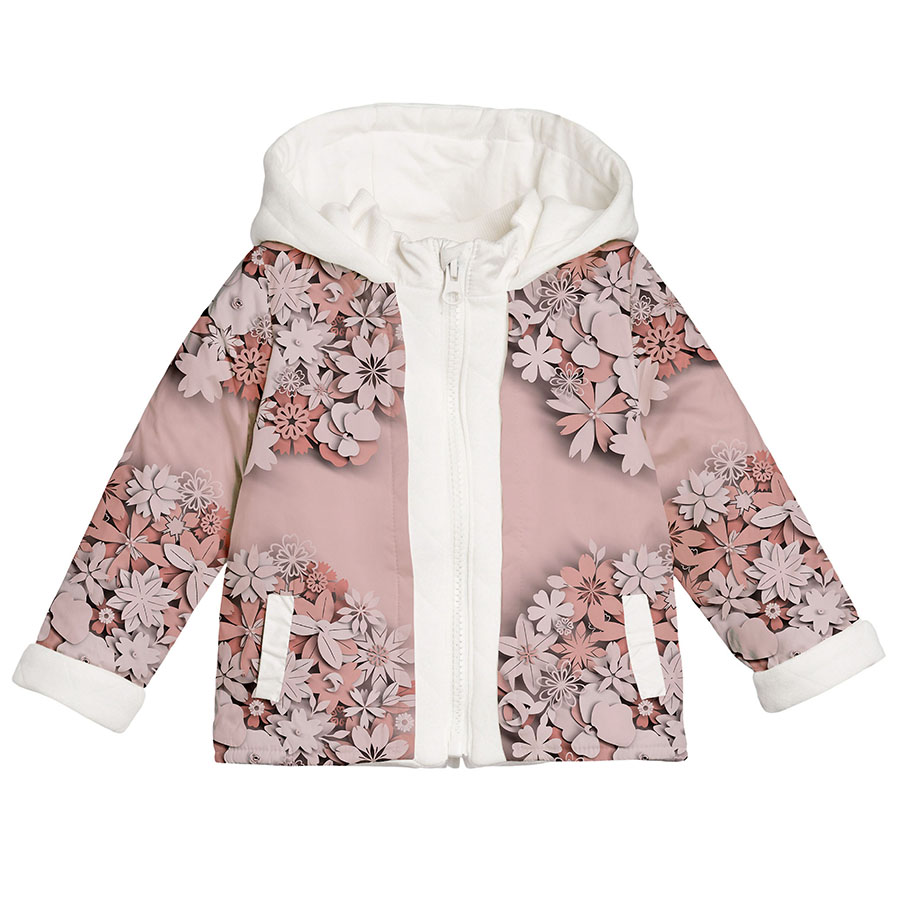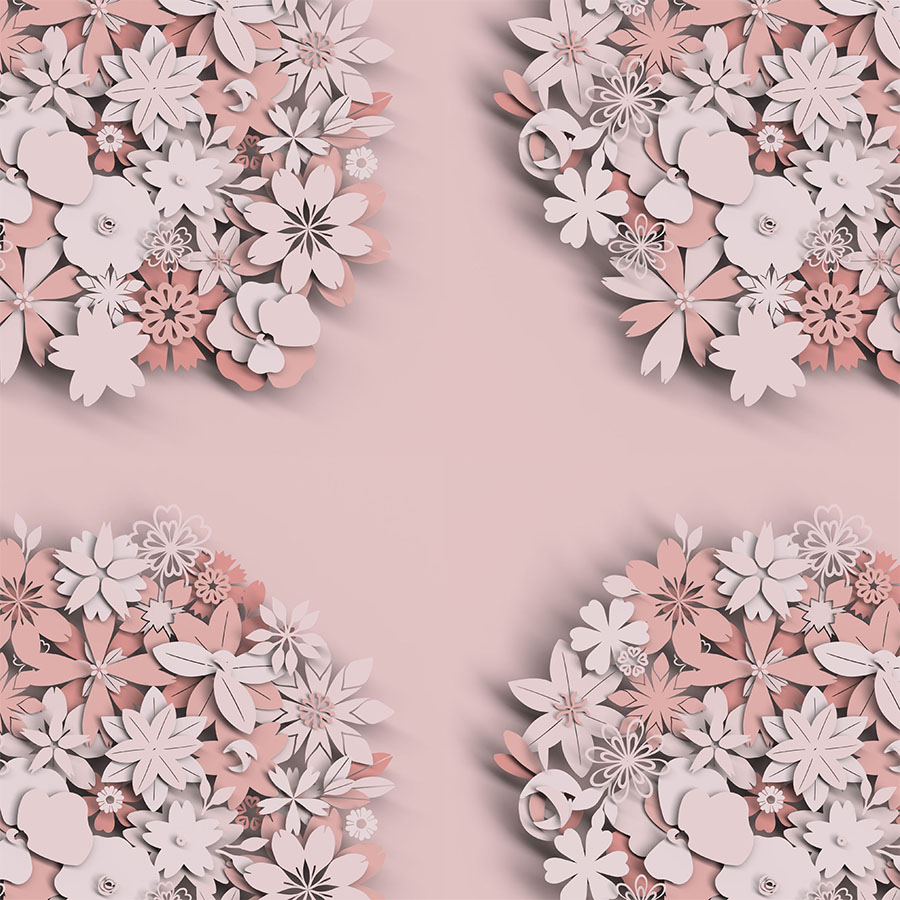 "Life is too short to say no to paper flowers"
Chantal Larocque
« Bold Beautiful Paper Flowers«