This eerie pattern blends magic and mysticism in a visual incantation to unleash your dark side.

Inspired by all things occult and otherworldly, this gothic greyscale design is a celebration of wiccan tradition, Samhain — the Celtic festival of fire — and Hallowe'en — perfect for enchanted autumn evenings.
This sur­face pat­tern desing project is an inde­pen­dent 'Karolful.Designs' pat­tern series.
All visu­al­i­sa­tions pre­sent­ed here are pro­vid­ed by Red­bub­ble plat­form and are of prod­ucts avail­able to pur­chase HERE.
INSPIRATION
This sur­face pat­tern design series was inspired by themes of mod­ern witch­craft as a response to "Mys­ti­cal Tribes" trend, which explored themes of mys­ti­cal sym­bols, sacred geom­e­try and new magic.
To set the scene here is my witchy mood-board, fol­lowed by a selec­tion of ini­tial sketch­es that I did of poten­tial ele­ments to use in this design.
CAT DEVELOPMENT
Every witch needs a wicked feline com­pan­ion, hence as the focal point of this design I have select­ed a fine ori­en­tal short­hair spec­i­men. This deci­sion was inspired by a par­tic­u­lar fam­i­ly cat that I have a weak­ness for.
This process video shows how the image pro­gressed: start­ing with a basic sketch, which was then fol­lowed by a hand drawn illus­tra­tion. Next, it was scanned in and devel­oped fur­ther dig­i­tal­ly. The con­clud­ing frame arrives at a final and coloured vec­tor artwork.
THE PROCESS
This sur­face pat­tern design series has gone through quite a few stages of devel­op­ment. To begin with, these slides show ini­tial cou­ple of ideas for repeat mod­ules, along­side few visualisation.
Next is a fine selec­tion of greys that make up the final colour palette (pro­vid­ed cour­tesy of Kidspat­tern). Last­ly, I've shared first pat­tern arrange­ments, where you can see how the greyscale was fine tuned to achieve the right lev­el of con­trast with­in the over­all design.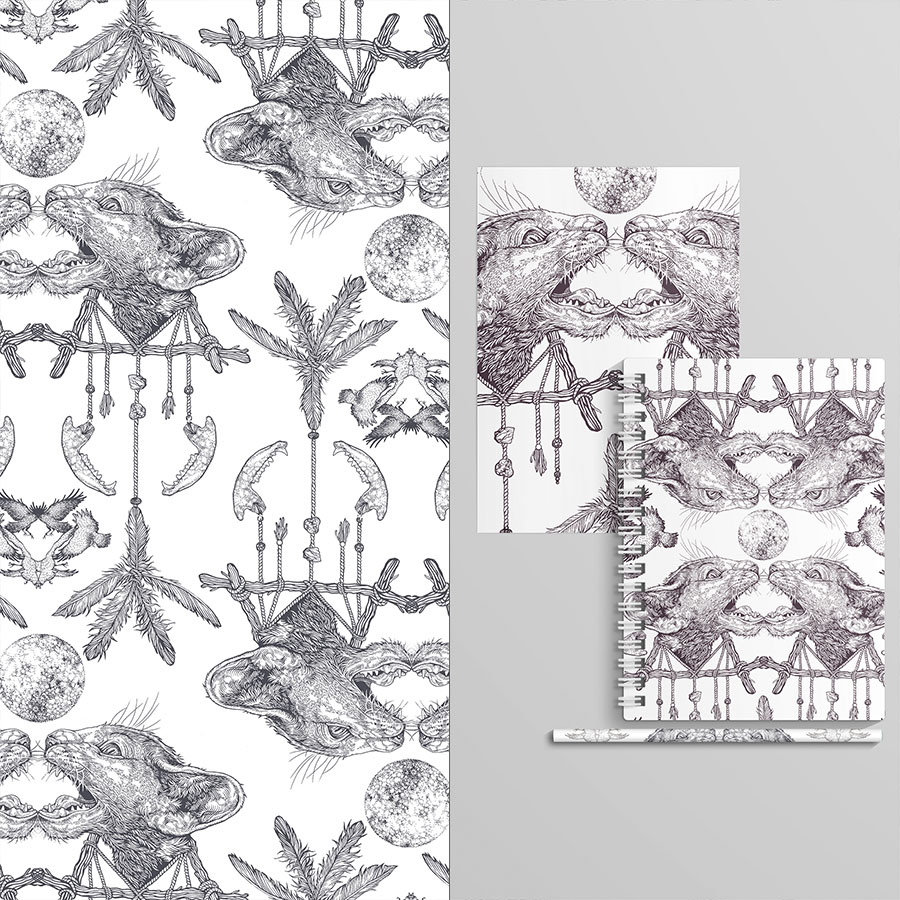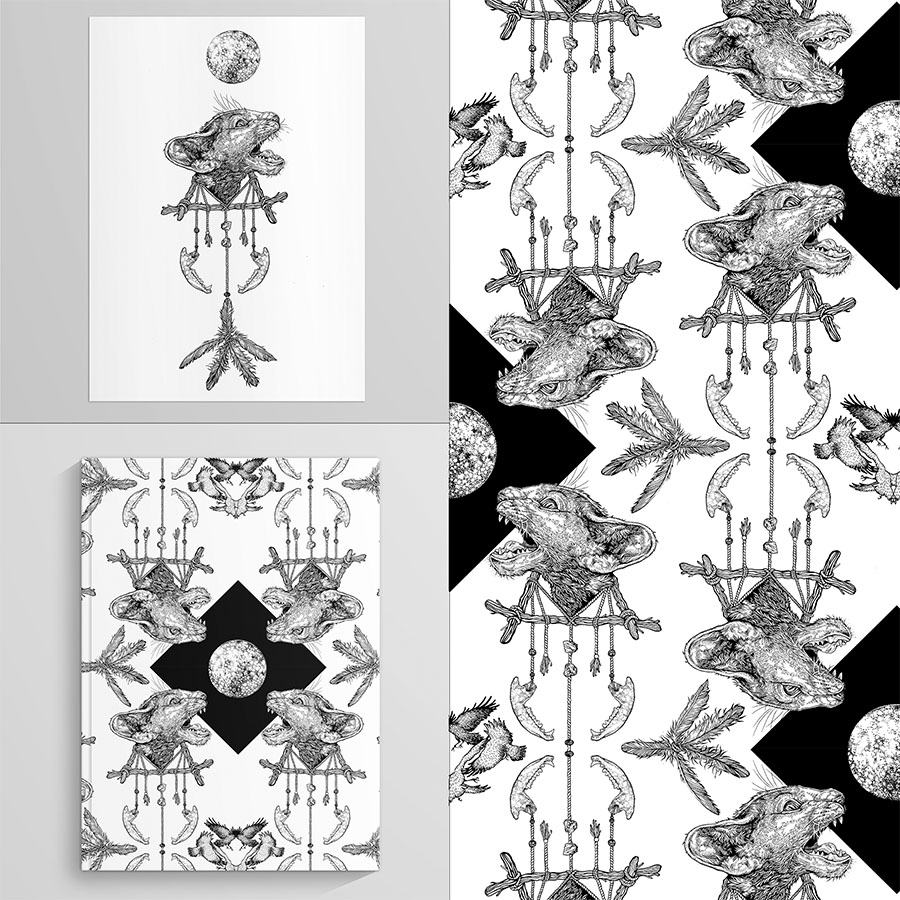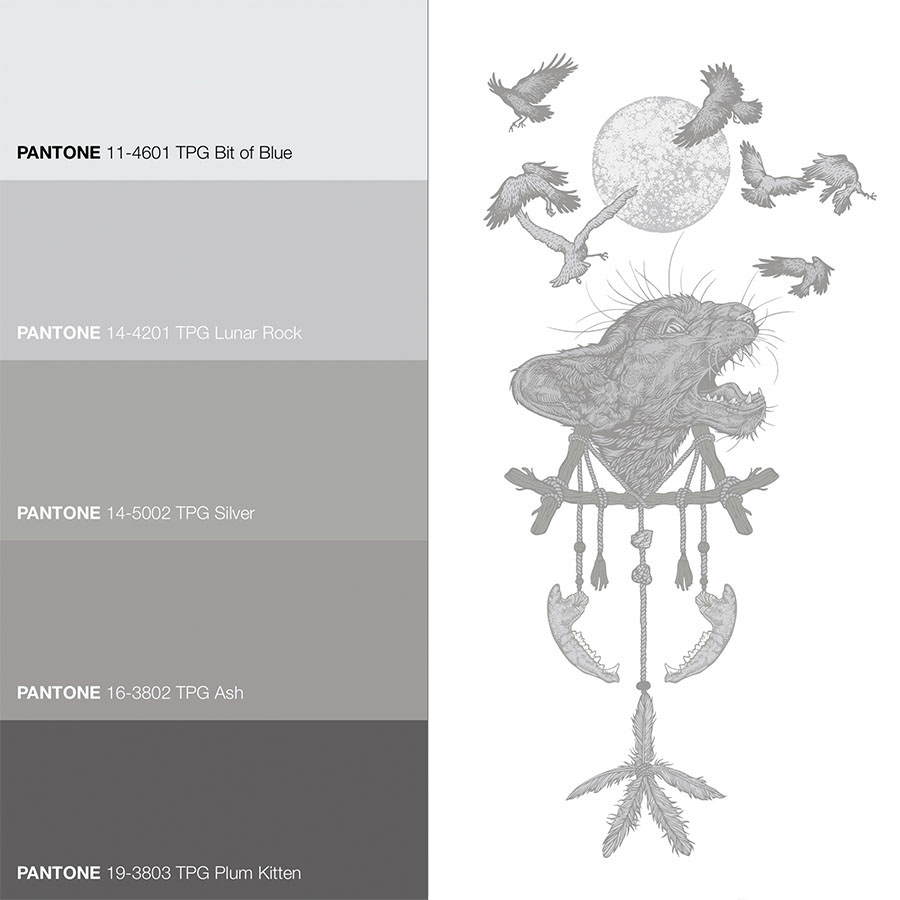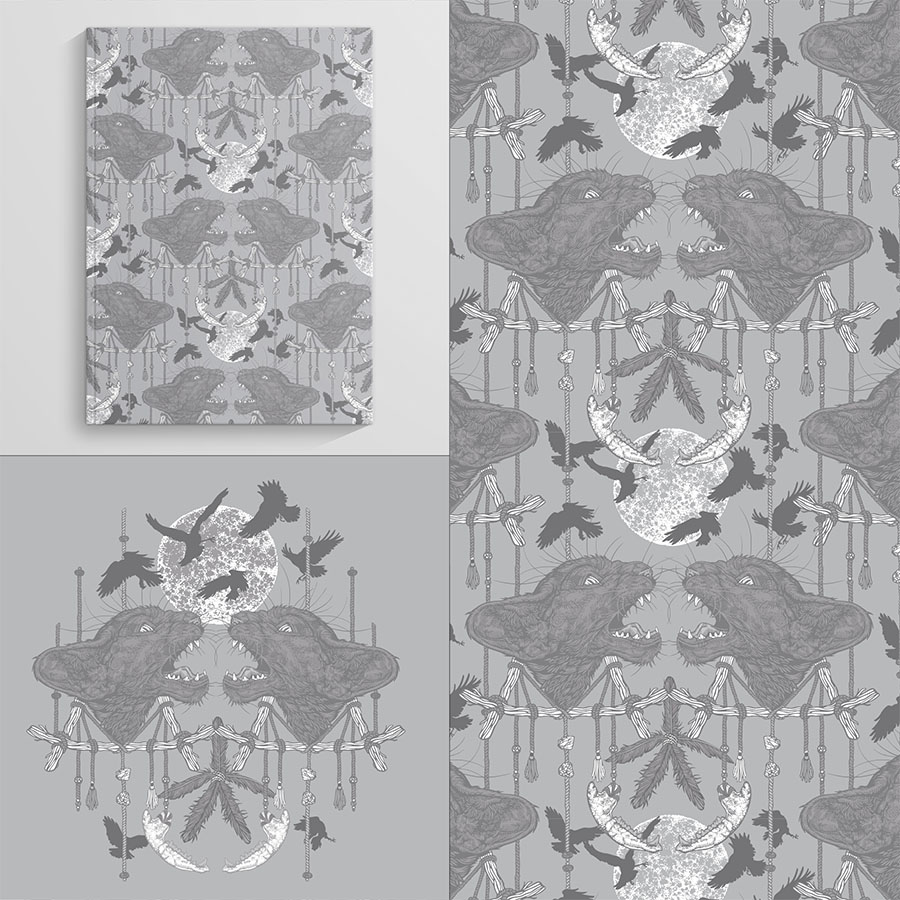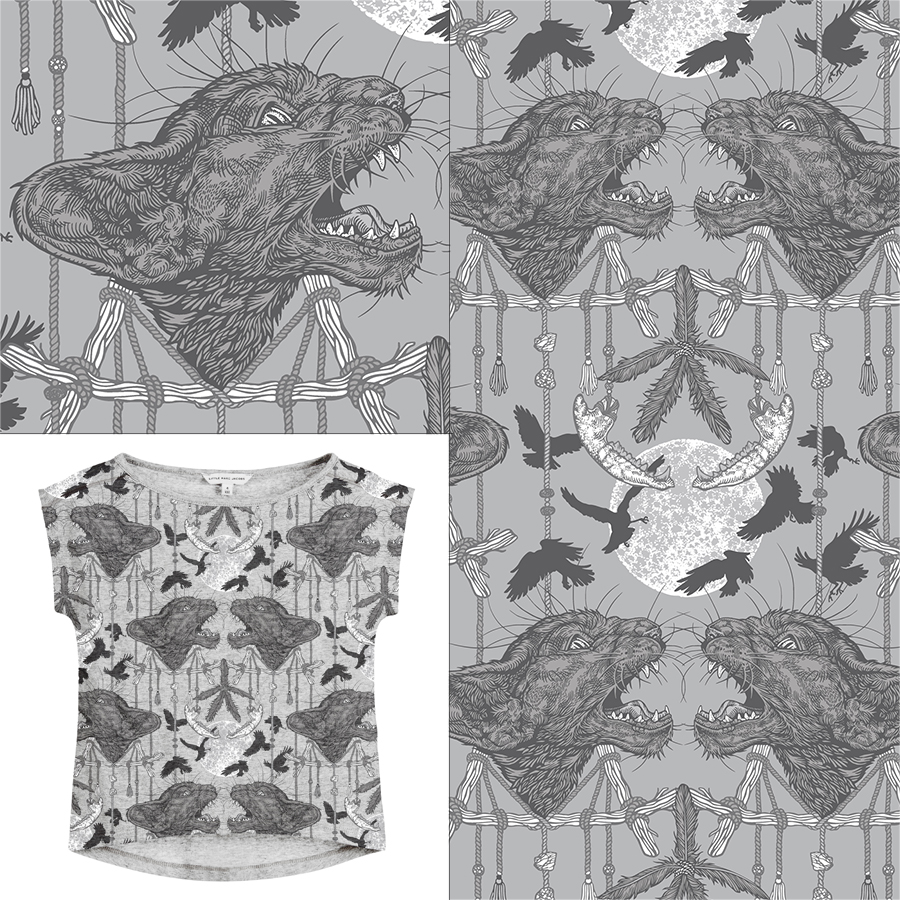 "The Witch's Cat" Collection
Below you'll find the final out­come of "The Witch's Cat" sur­face pat­tern design series. The final design was placed on a medi­um grey back­ground and totalled at the use of 4 Pan­tones.
This pat­tern design was fur­ther built up into a col­lec­tion, which includes a series of match­ing illus­tra­tions fea­tur­ing a sin­gle and a dou­ble mod­ule. These were embell­ished with addi­tion­al web­work of dot­ted lines inspired by secret geom­e­try shapes.
PATTERN IN PRINT ON A PRODUCT
This sur­face pat­tern col­lec­tion is avail­able to pur­chase on an array of prod­ucts, both as a pat­tern and a stand­alone illus­tra­tion. Browse exam­ples of some of them below. To learn more and explore oth­er options please vis­it my online shop by fol­low­ing this LINK.
Hap­py Halloween!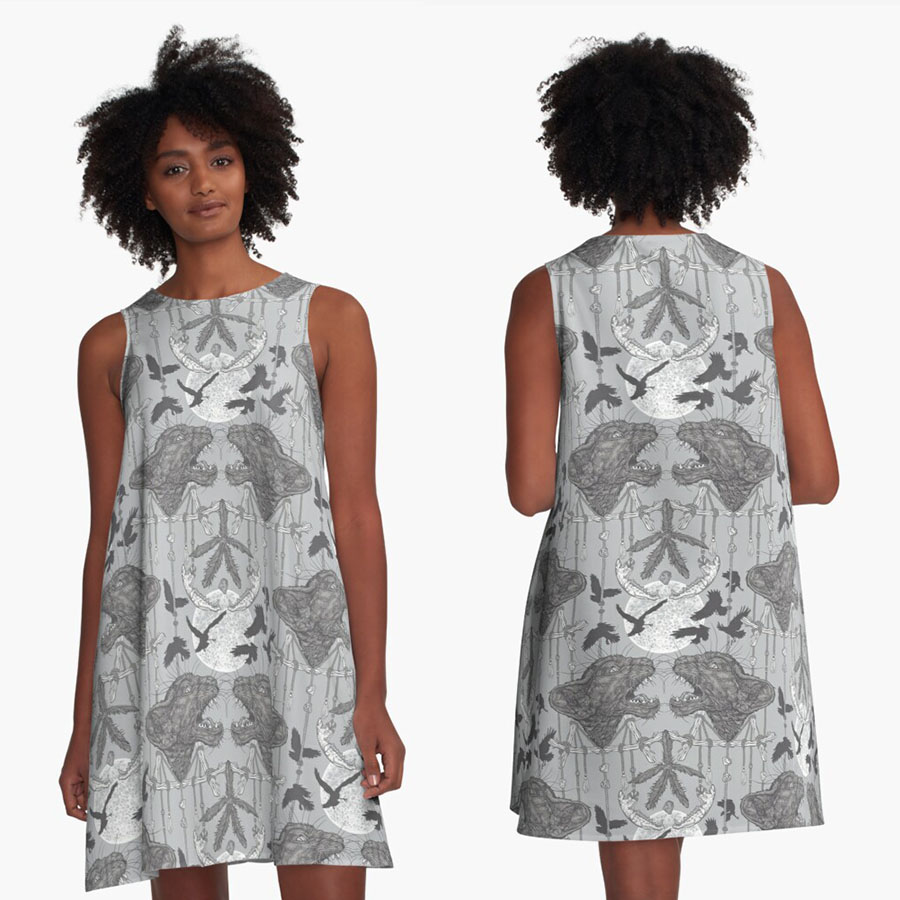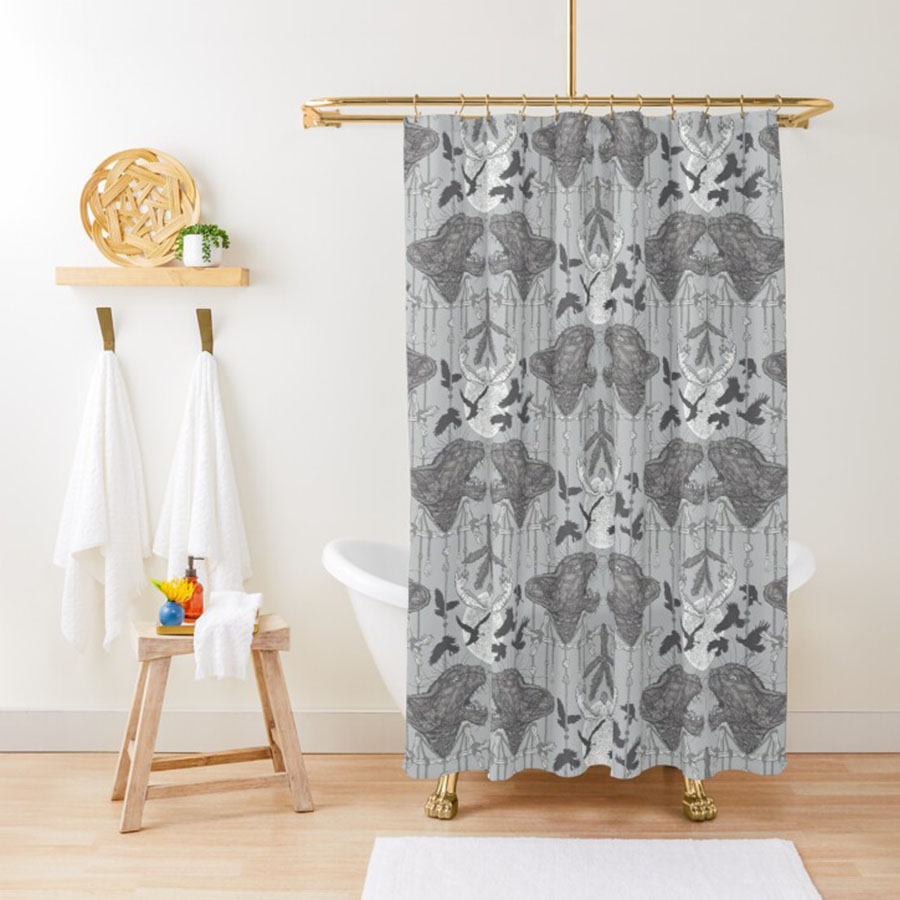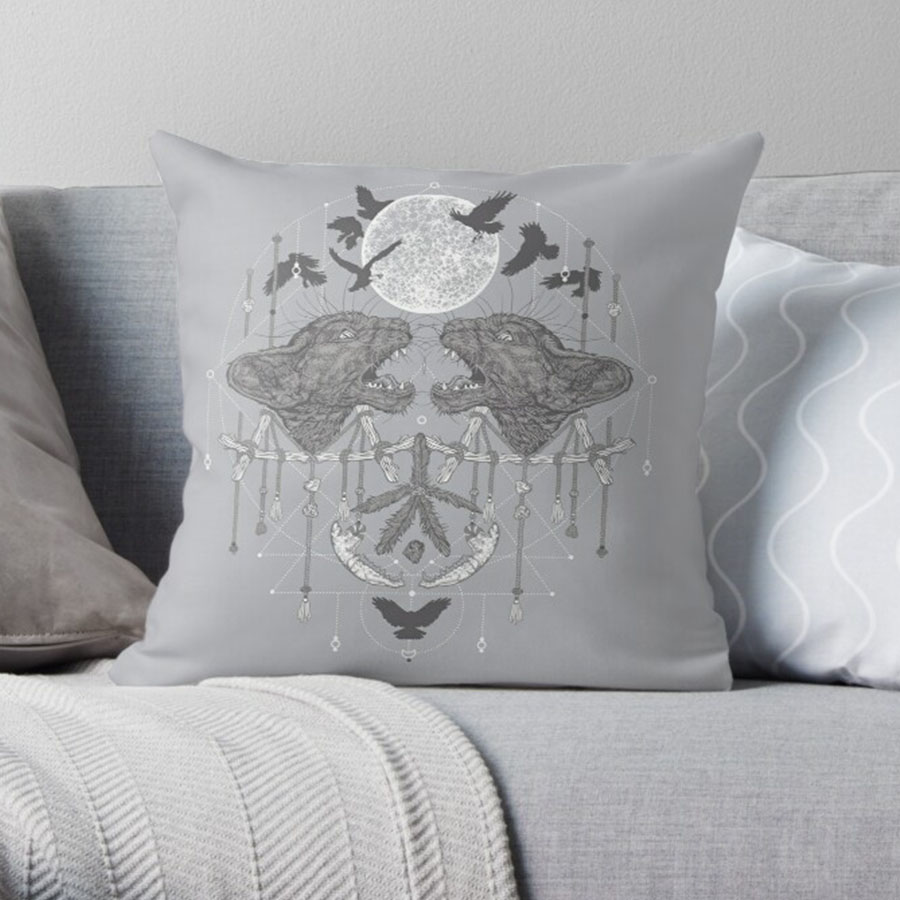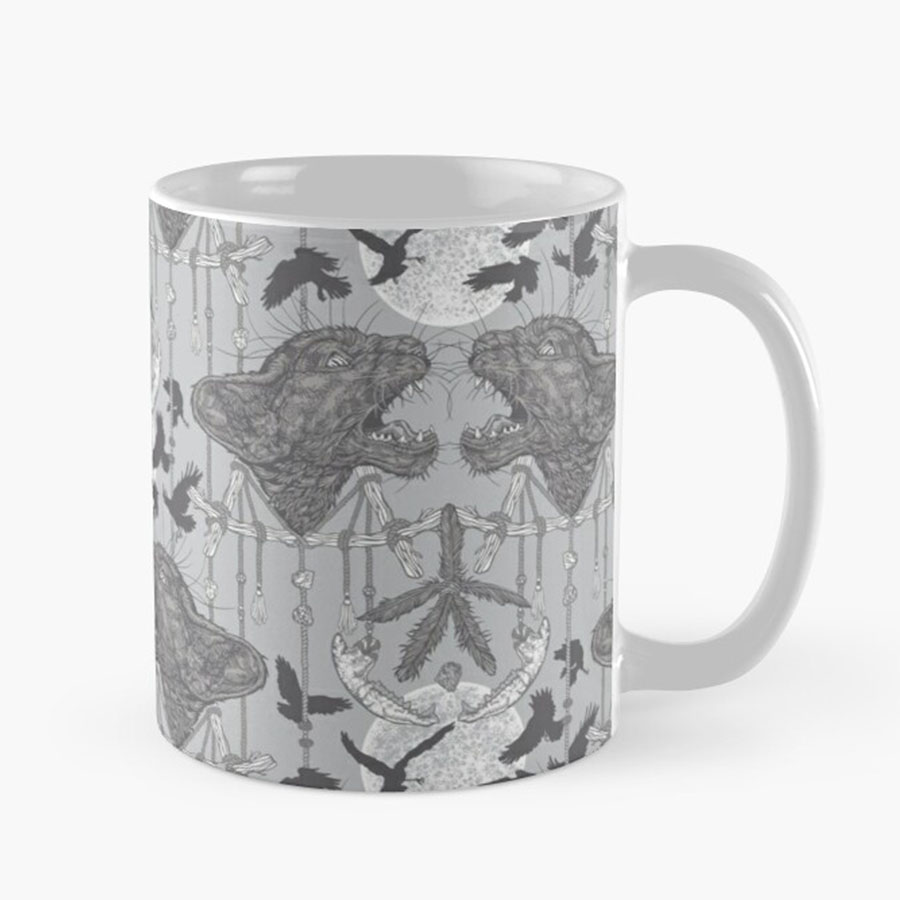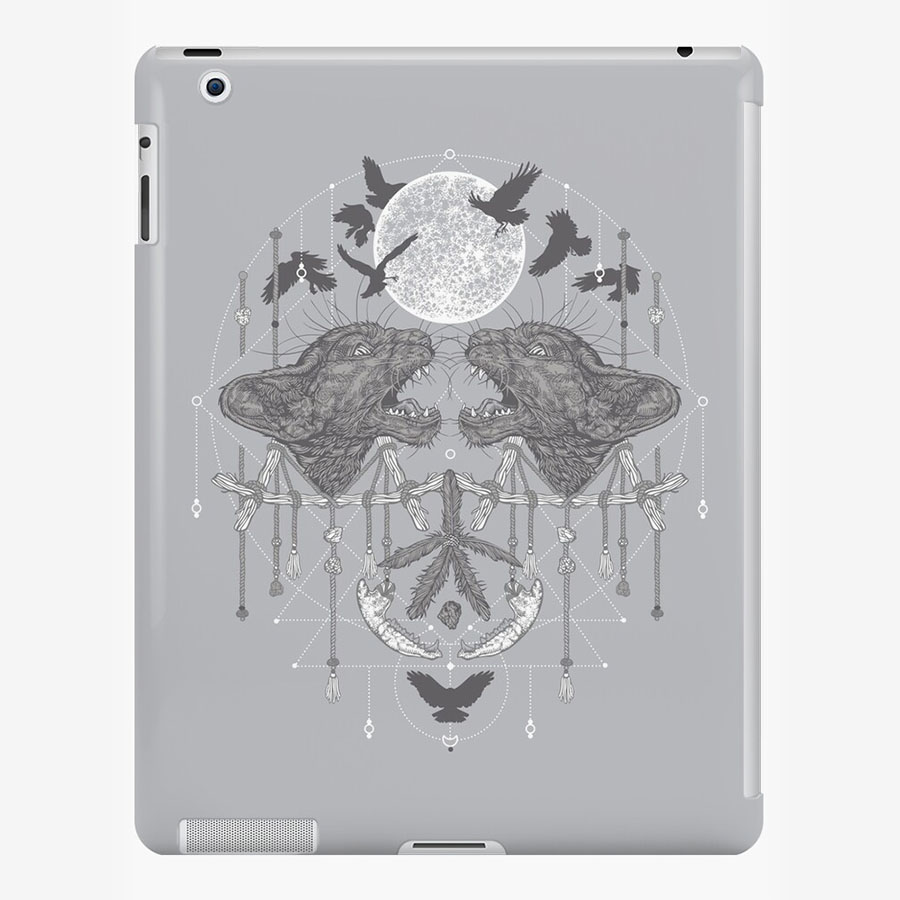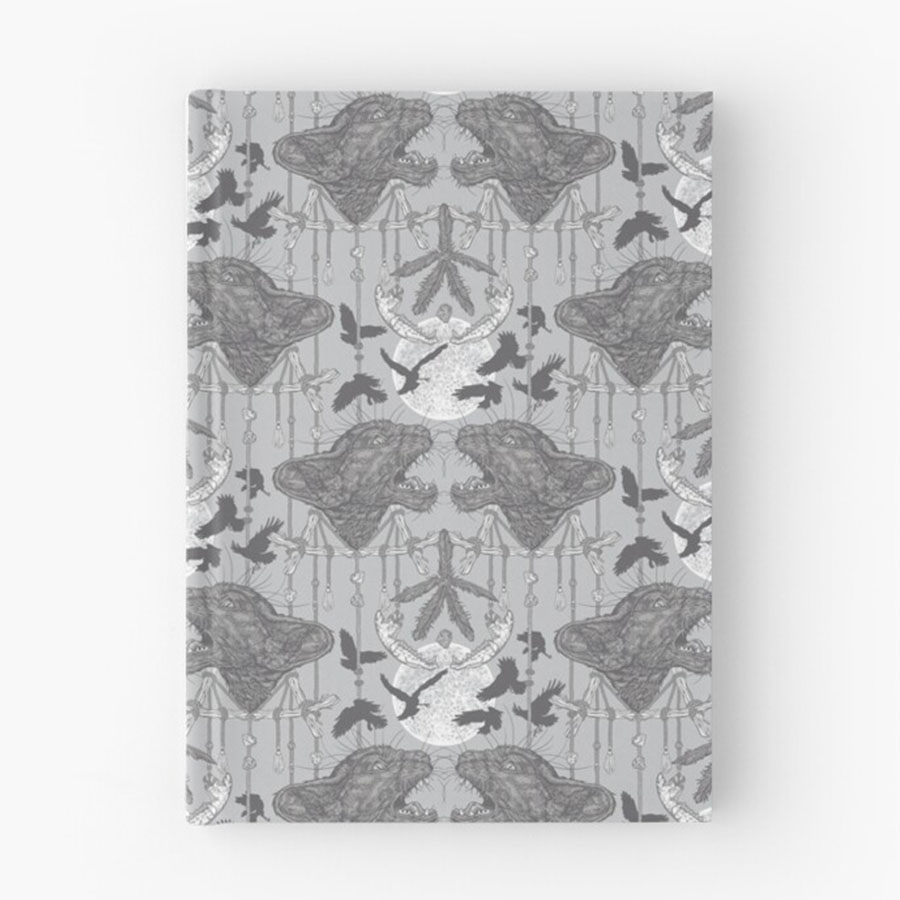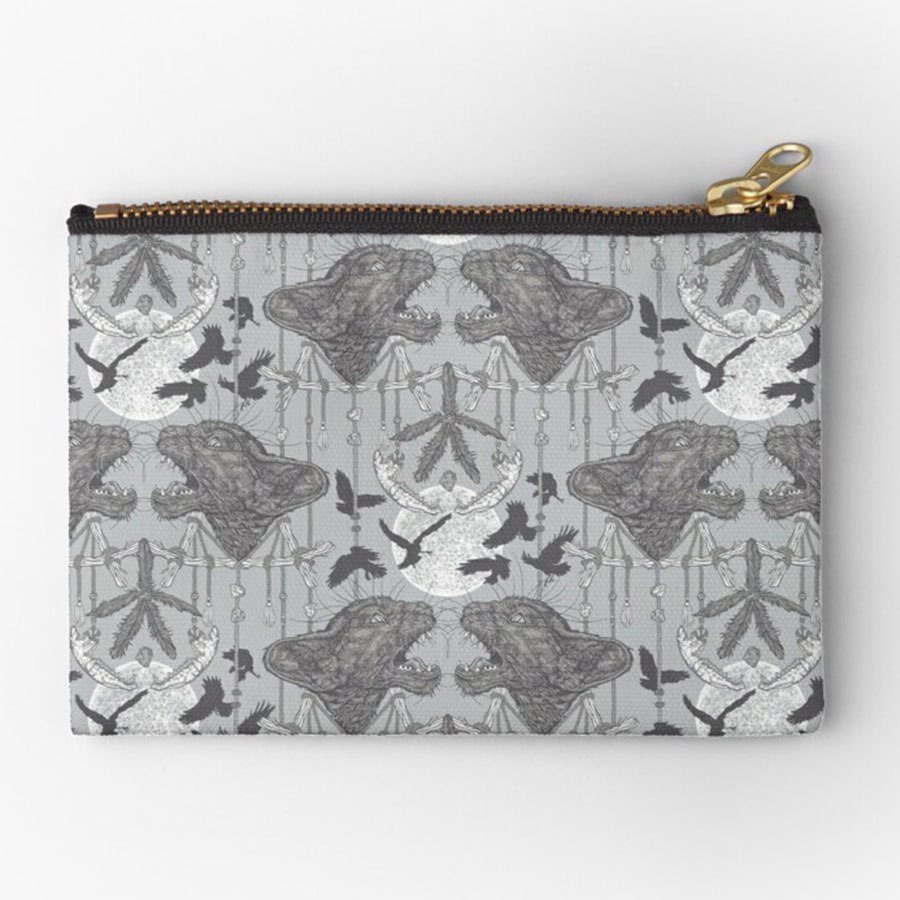 "Darksome night and shining moon; hearken to the witches rune"
Invoke the spir­it of the season:
With bone and fang; feath­er of raven;
Black cats slink­ing through the gloom, howl­ing to the hal­lowed moon;
Shad­ows cast and spells eldritch -
Sum­mon­ing your inner witch