Kidswear Fashion
2014 – 2017
PATTERN DESIGN & ILLUSTRATION
For the past 7 years I have been working in the kidswear fashion industry under the creative direction of Noo-Studio. Initially I was employed as an illustrator but quickly developed a passion for patterns. Hence, I began gaining experience as a surface designer through pattern development and design, exploration of drawing techniques and learning about file preparation for print production. I now continue to work with Noo-Studio, producing novel textile designs for upcoming SS and AW Collections as well as collaborating on new channels for our creative outputs.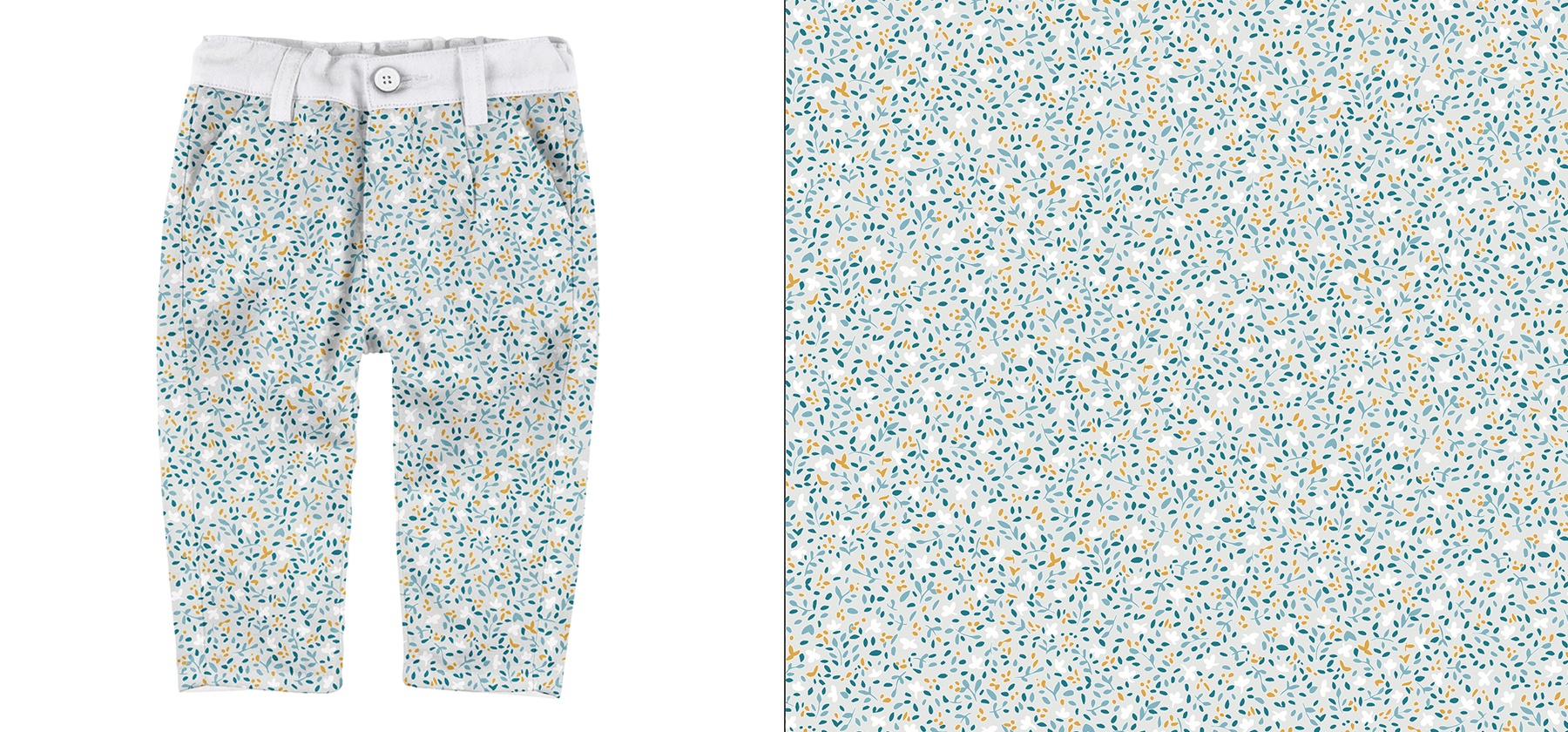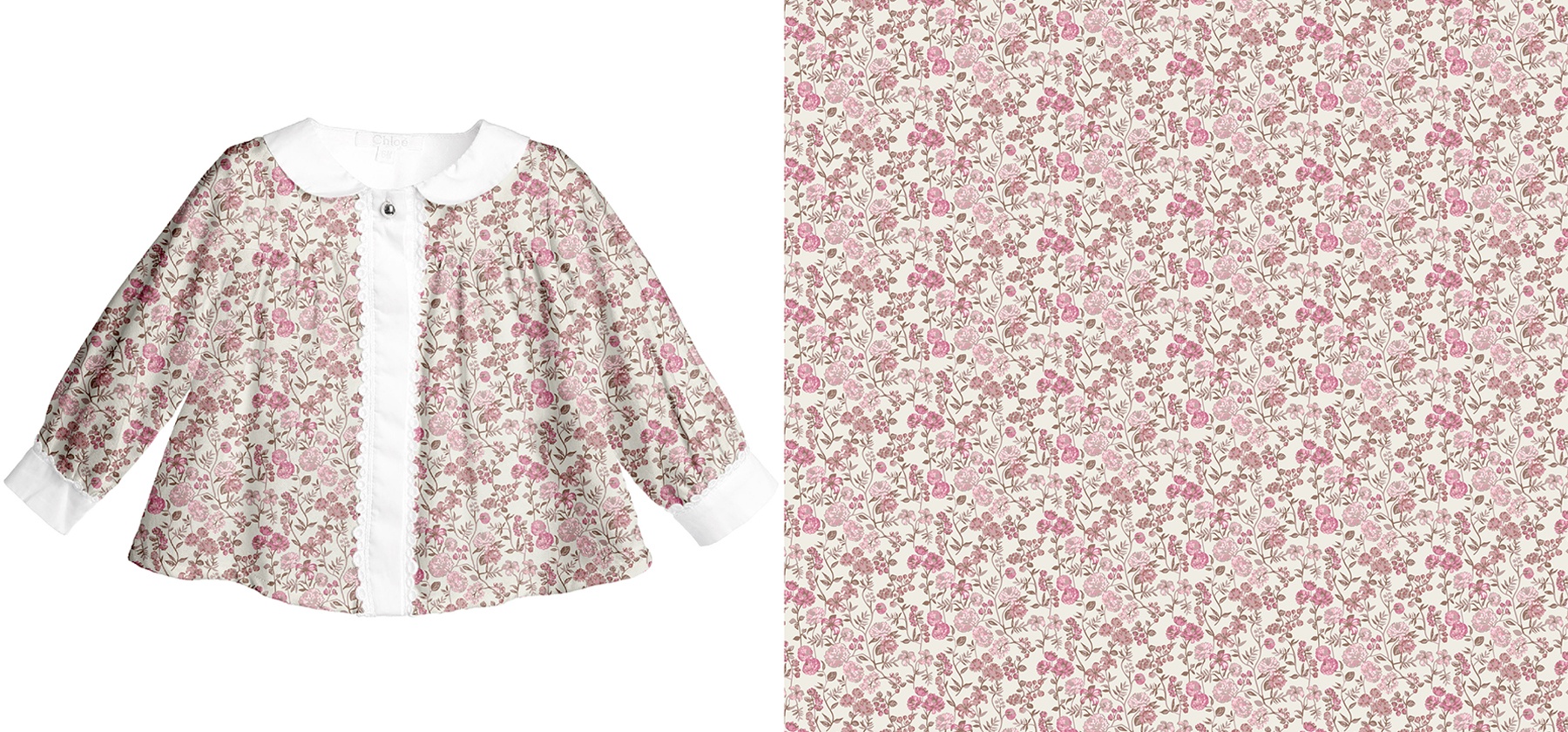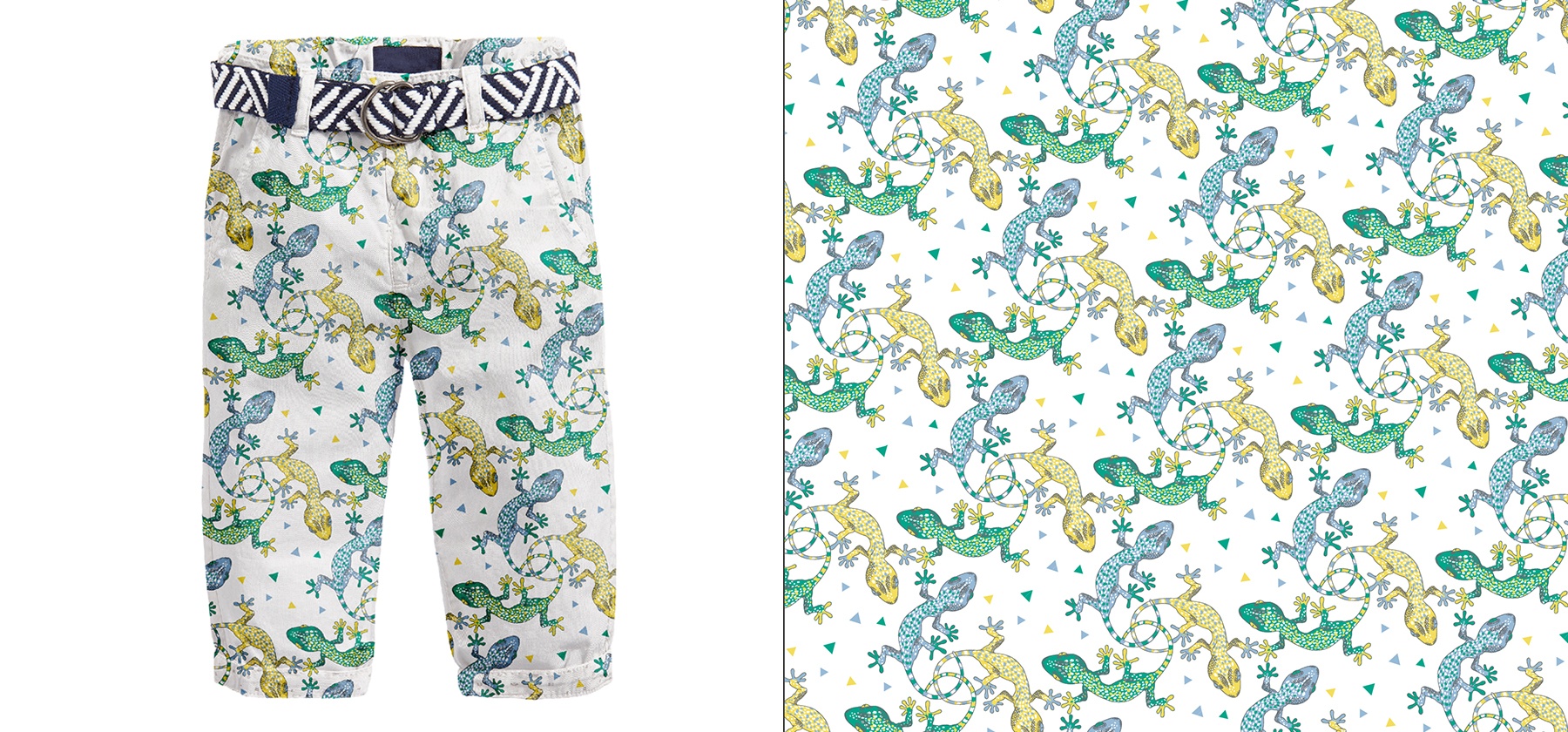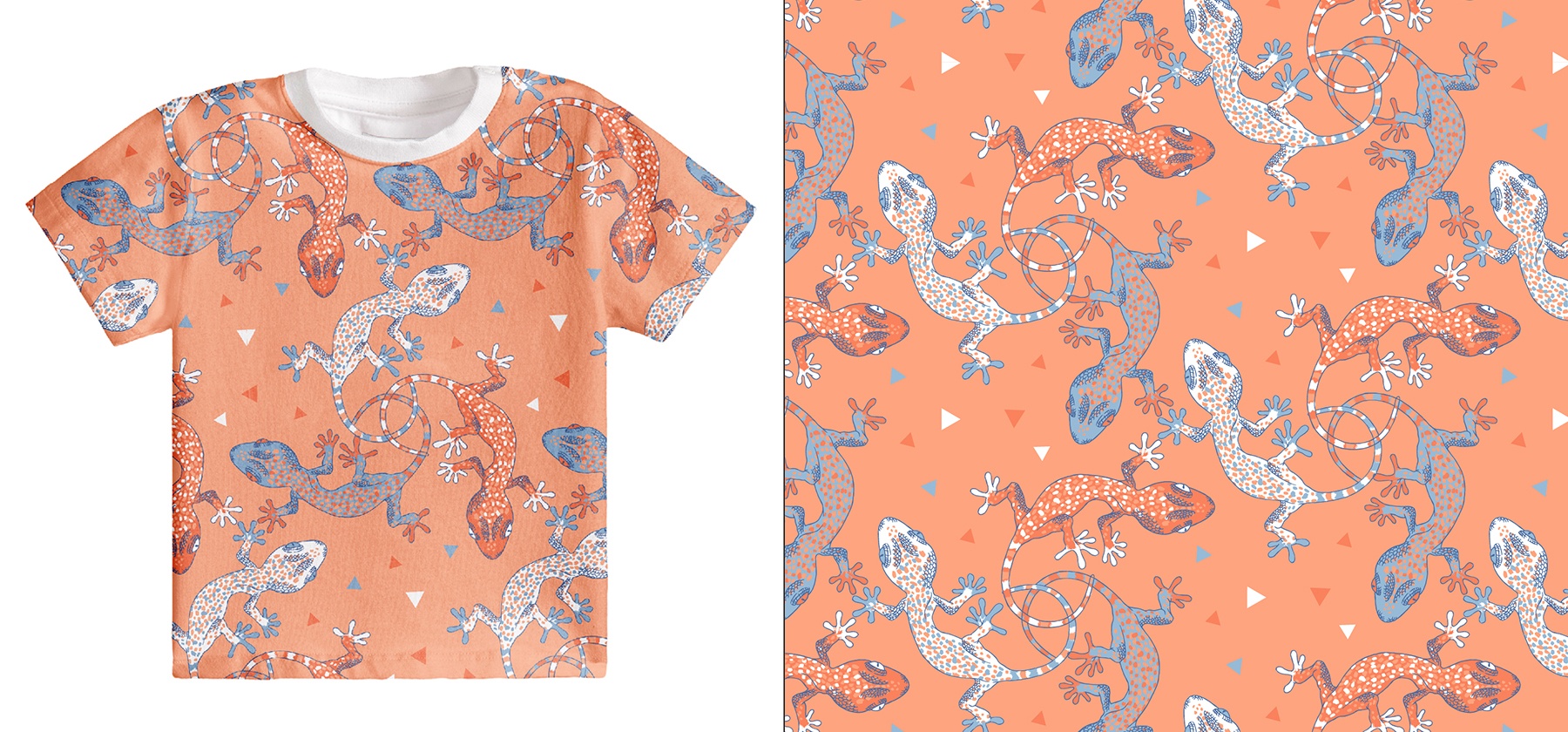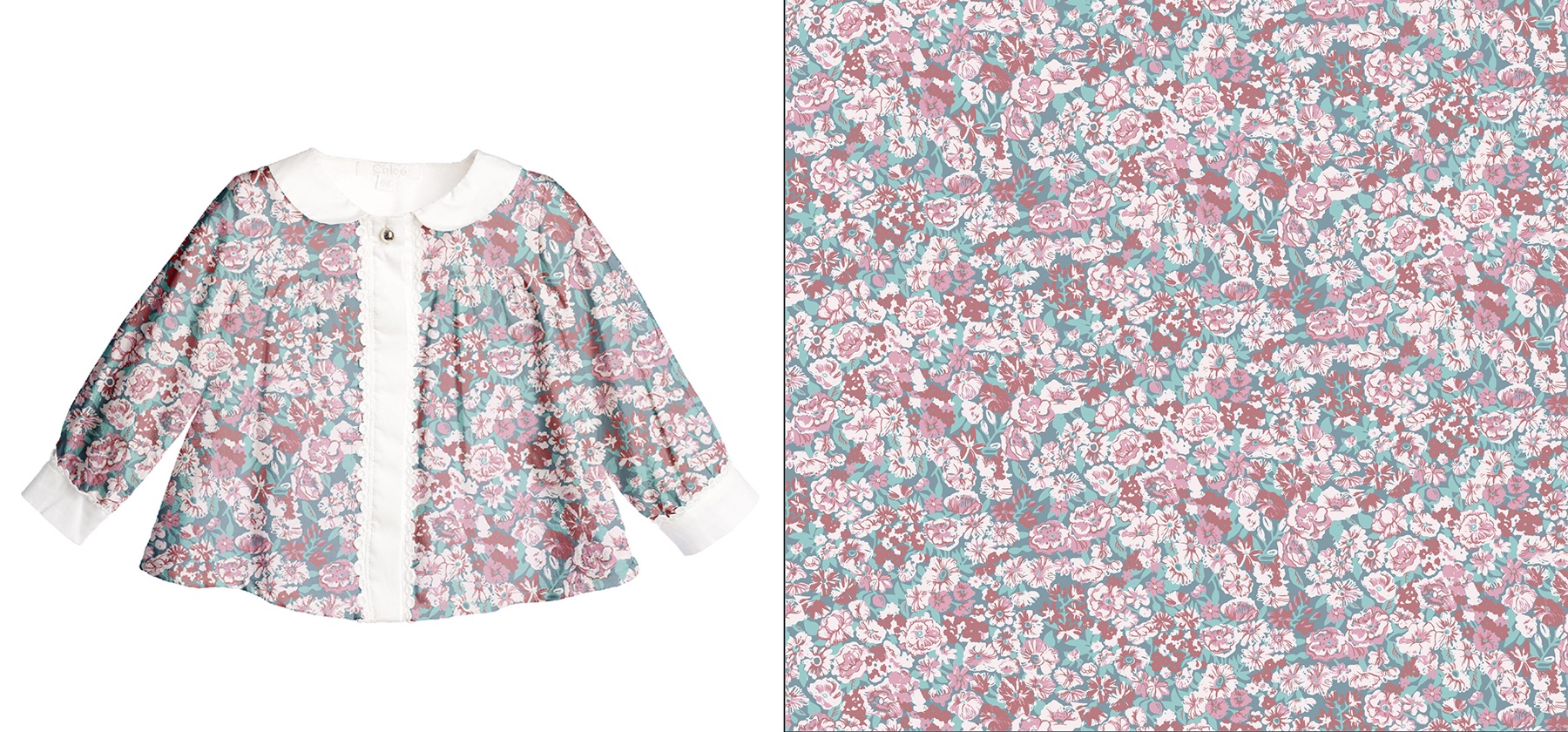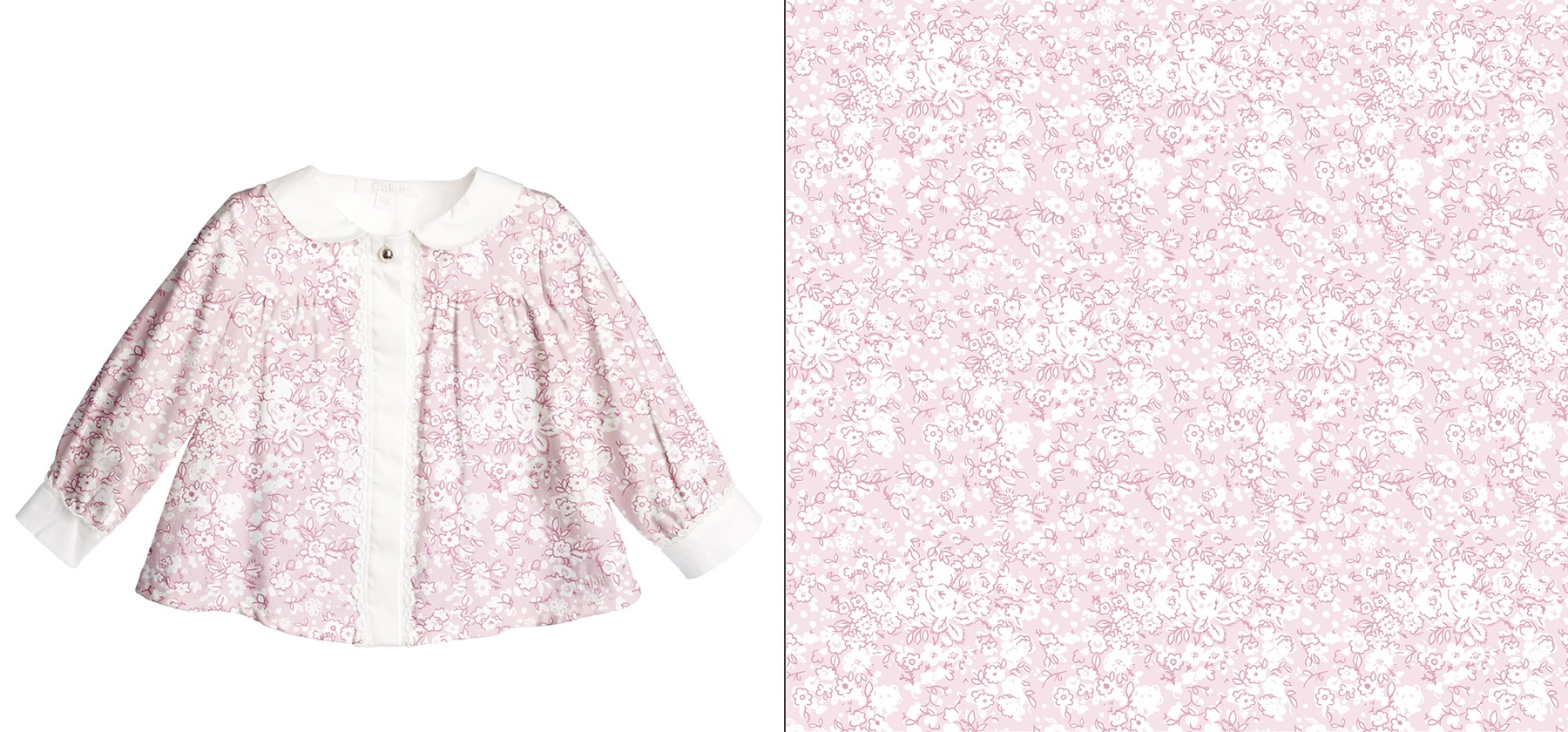 A selection of designs produced for different kidswear brands based in China in years 2014 – 2017.
As a part of Noo-Studio I have been involved in the pro­duc­tion of numer­ous sea­son­al cloth­ing col­lec­tions for new­borns (0−9 months), baby (1−3 years old) and kids (3−6 years old). In the course of devel­op­ing designs for these col­lec­tions I have gained valu­able insights into work­ing com­mer­cially and respond­ing cre­at­ively to a giv­en brief's require­ments. I am now highly skilled at design­ing pat­terns with­in the broad­er con­text of a col­lec­tion's theme, clothes set and brand col­our palette, as well as util­ising pre-exist­ing char­ac­ters and elements.
Our Process
At the begin­ning of the design pro­cess we provide the cli­ent with ini­tial ana­lys­is and advice on sea­son­al and mar­ket trends, before work­ing with them to for­mu­late a cre­at­ive solu­tion that will suit their col­lec­tion and its require­ments. We then work on real­ising this solu­tion through devel­op­ment and revi­sion phases, offer­ing a range of ver­sat­ile altern­at­ives for a giv­en pat­tern design (e.g. in terms of its arrange­ment and col­our options) before agree­ing to a final ver­sion that suits the cli­ent's pref­er­ences and con­text. We take into con­sid­er­a­tion not only the design itself, but also a cost effect­ive tech­nique of print pro­duc­tion. Through our exper­i­ences we have become highly agile and flex­ible as a team and are adept at cus­tom­ising our work­flow whilst design­ing and revis­ing in order to meet the spe­cif­ic needs of our clients.
All cloth­ing mockups presen­ted here are provided cour­tesy of Noo-Studio and are used for visu­al­isa­tion pur­poses only.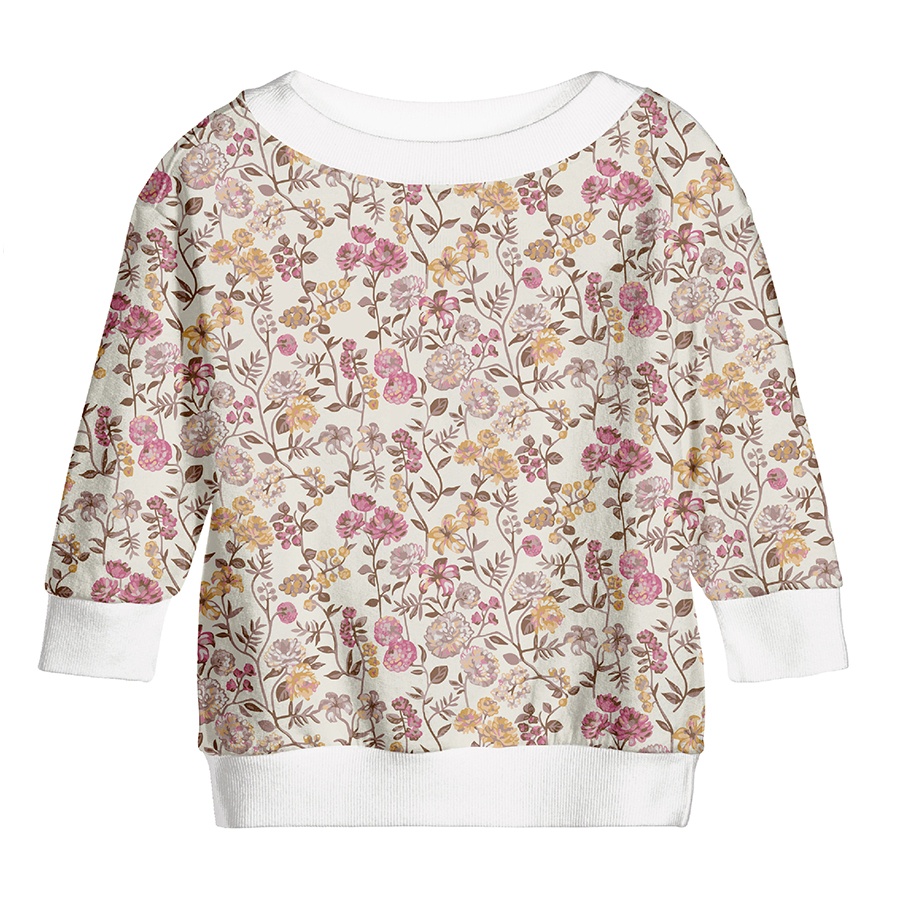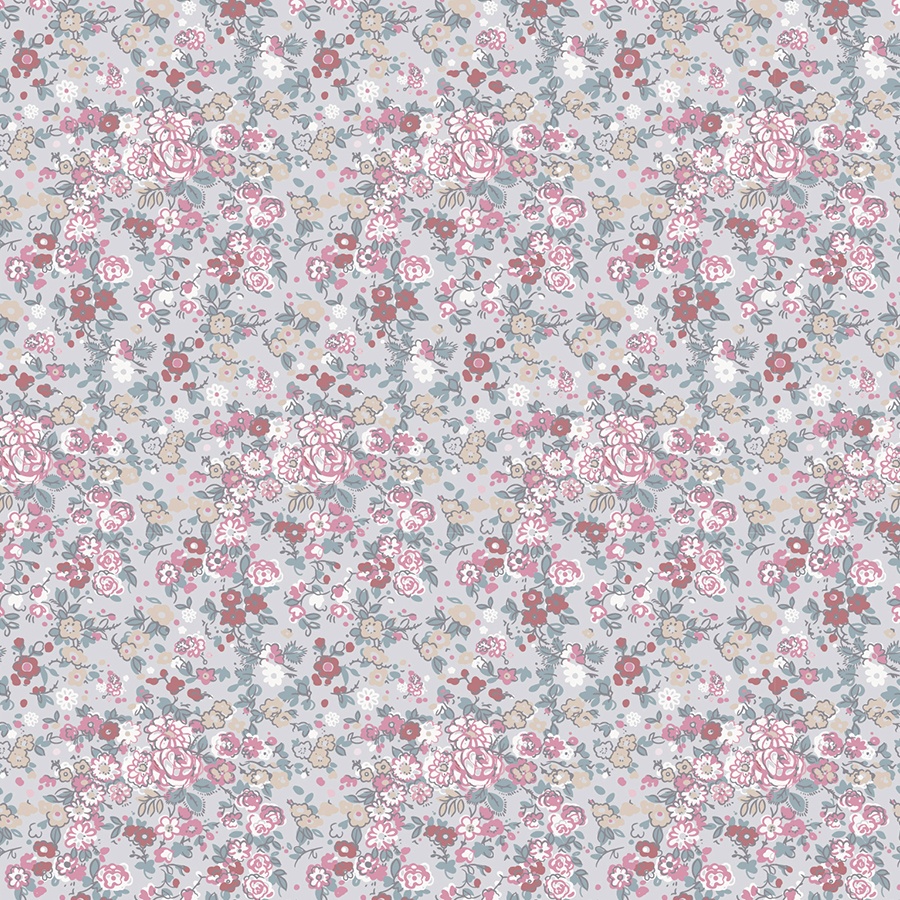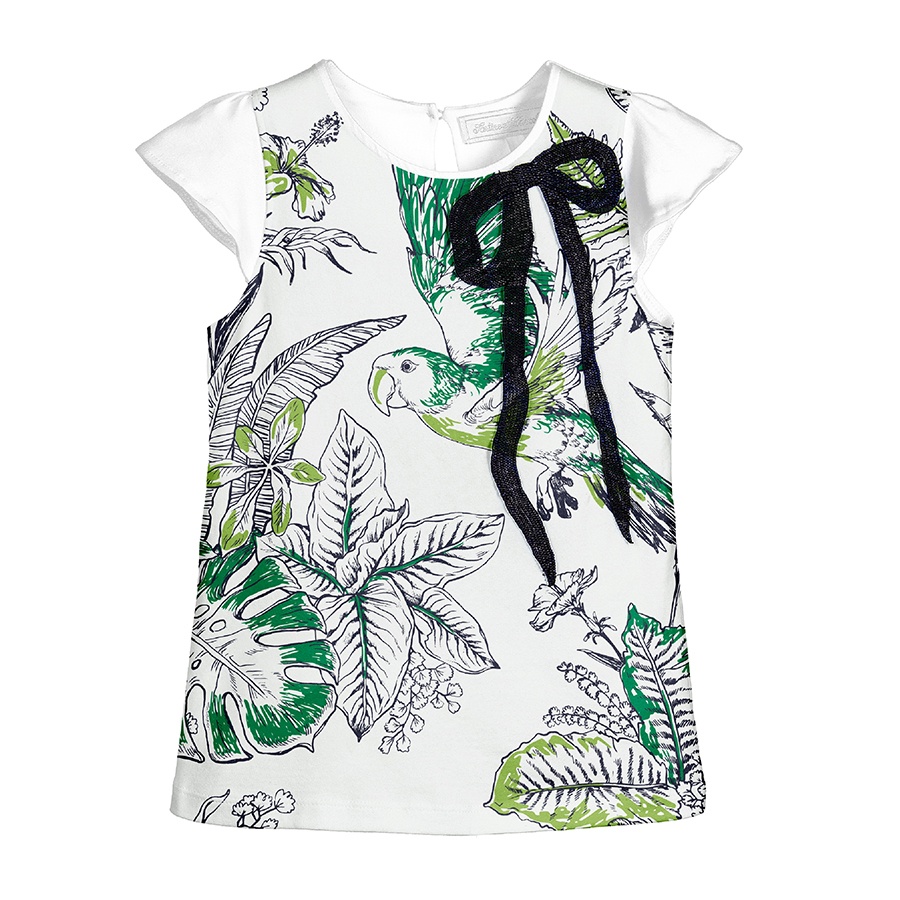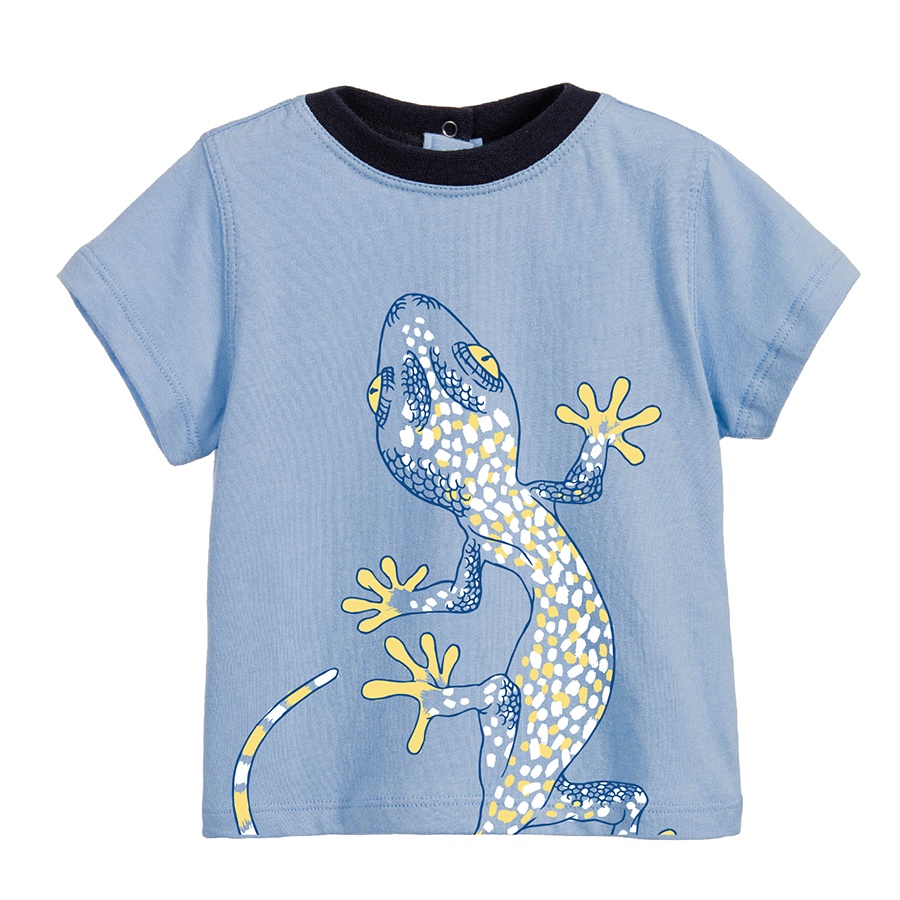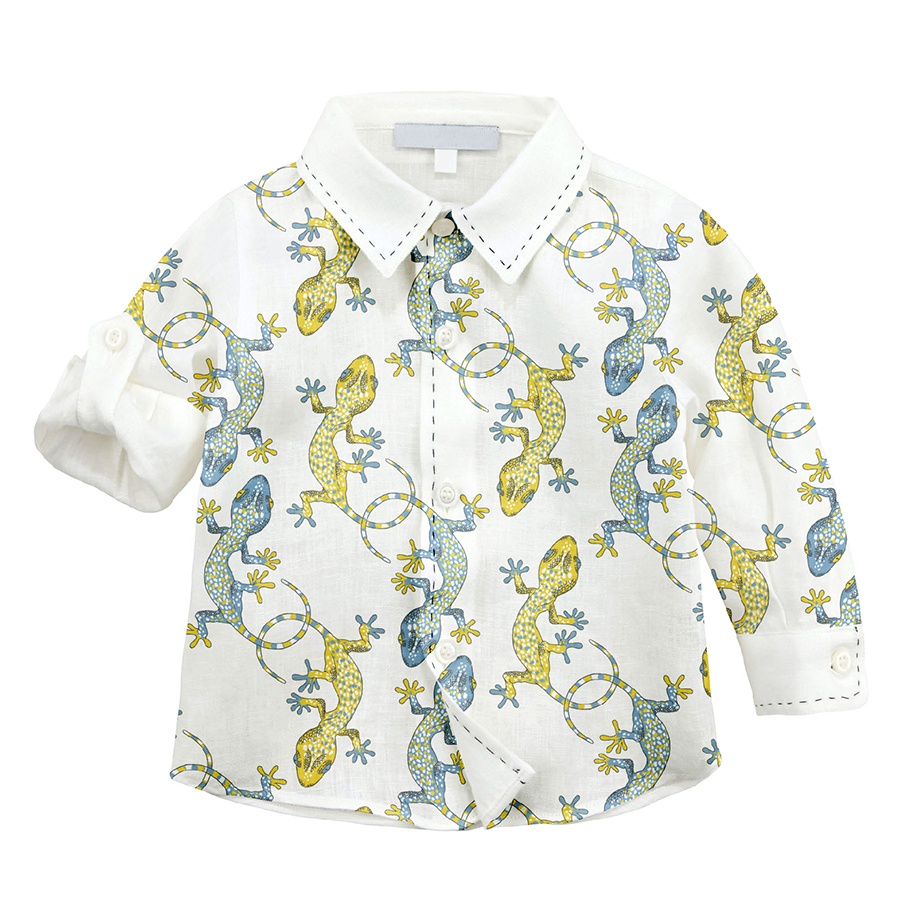 Tailored Design
The work I chose to show­case here focusses pre­dom­in­antly on hand-drawn, unique designs based on my own draw­ings set with­in the digit­al con­text. However, in prac­tice my work­ing were often much more diverse in nature in order to meet the needs of the col­lec­tion. This often involved com­ing up with a cre­at­ive mixed media solu­tion, incor­por­at­ing vari­ous tech­niques and themes. As a res­ult, final designs were often a com­bin­a­tion of my draw­ings set against pre-exist­ing or pho­to­graph­ic ele­ments. In addi­tion, we also pro­duced pat­terns based exclus­ively on pho­to­graphy and typography.
Working with different age group
We always make sure we design appro­pri­ately for age group, sim­pli­fy­ing and con­tex­tu­al­ising designs as required. In kidswear fash­ion amongst many trends, we tend to work with themes of anim­als, char­ac­ters, flor­als, tex­tures, typo­graphy, naut­ic­al and botan­ics. However, the broad­er con­text of the whole col­lec­tion has always inspired me to explore nov­el, altern­at­ive approaches to these.
These designs are always cus­tom tailored in order to cre­ate an unique visu­al expres­sion of the brand. Our main aim has always been to expand the brand recog­ni­tion, improve product struc­ture com­plex­ity and address brands› pos­i­tion with­in a pre-defined mar­ket niche.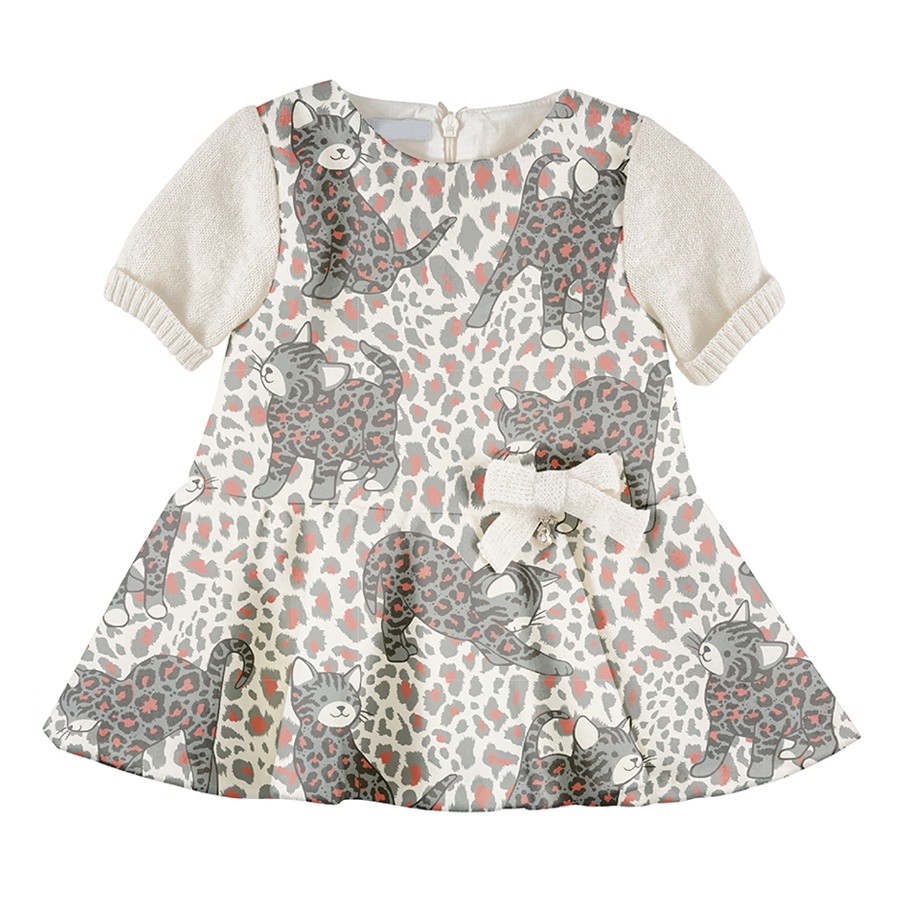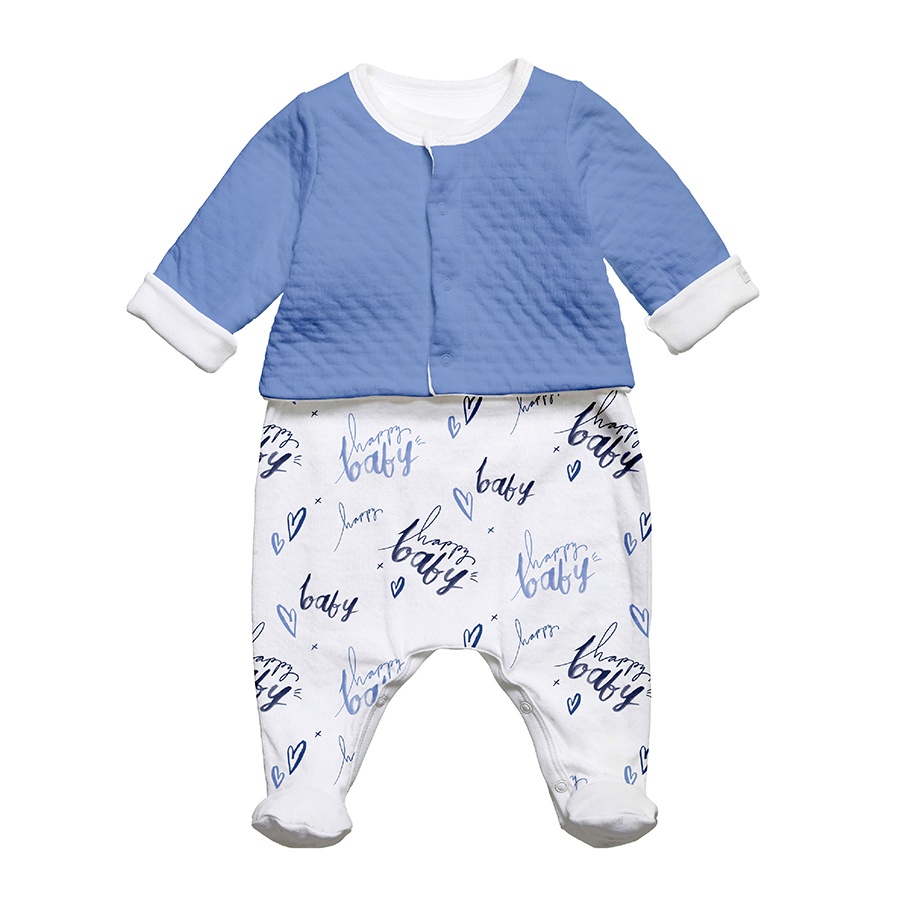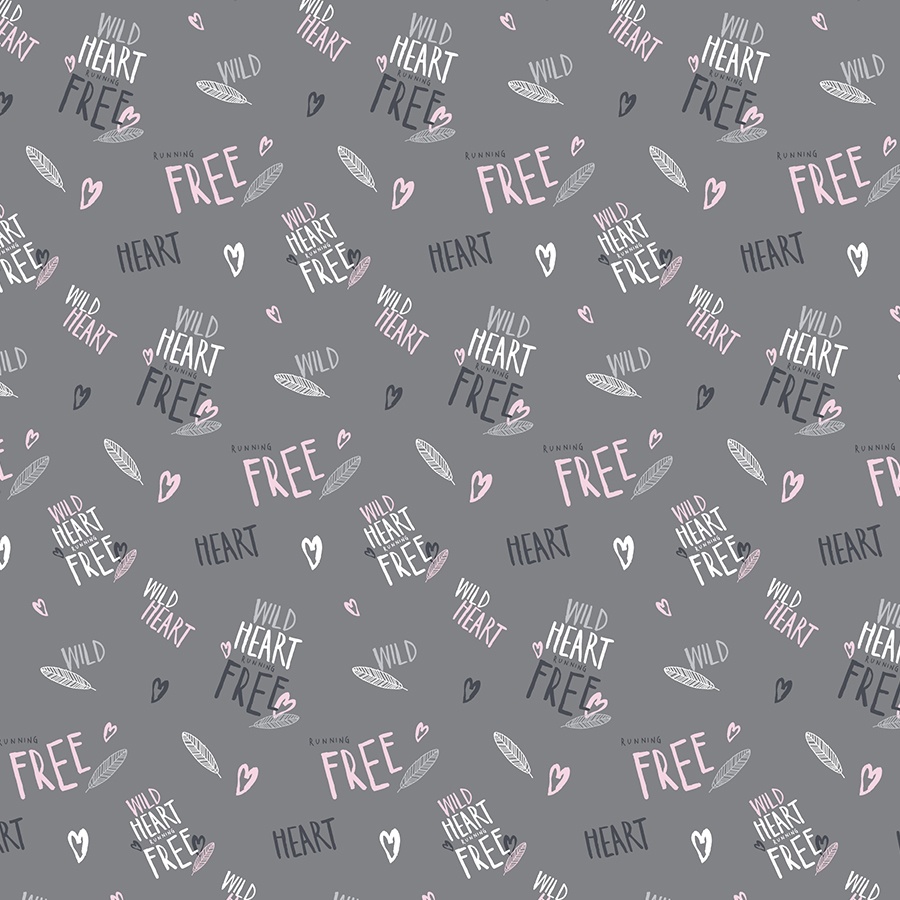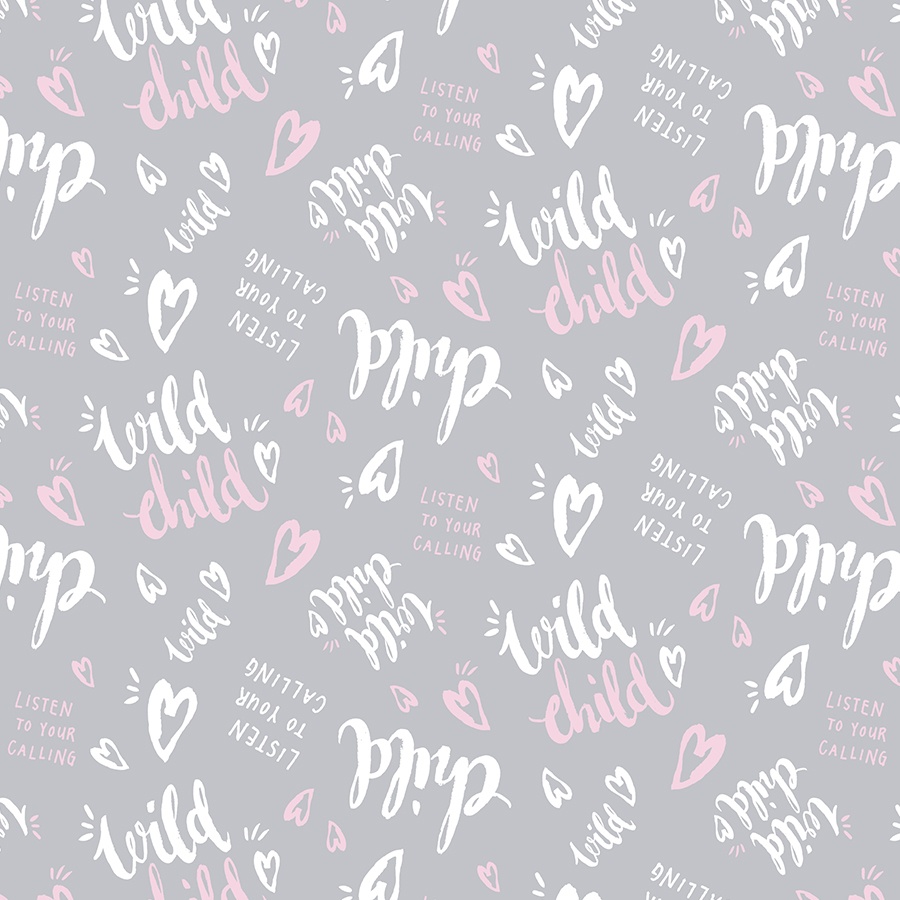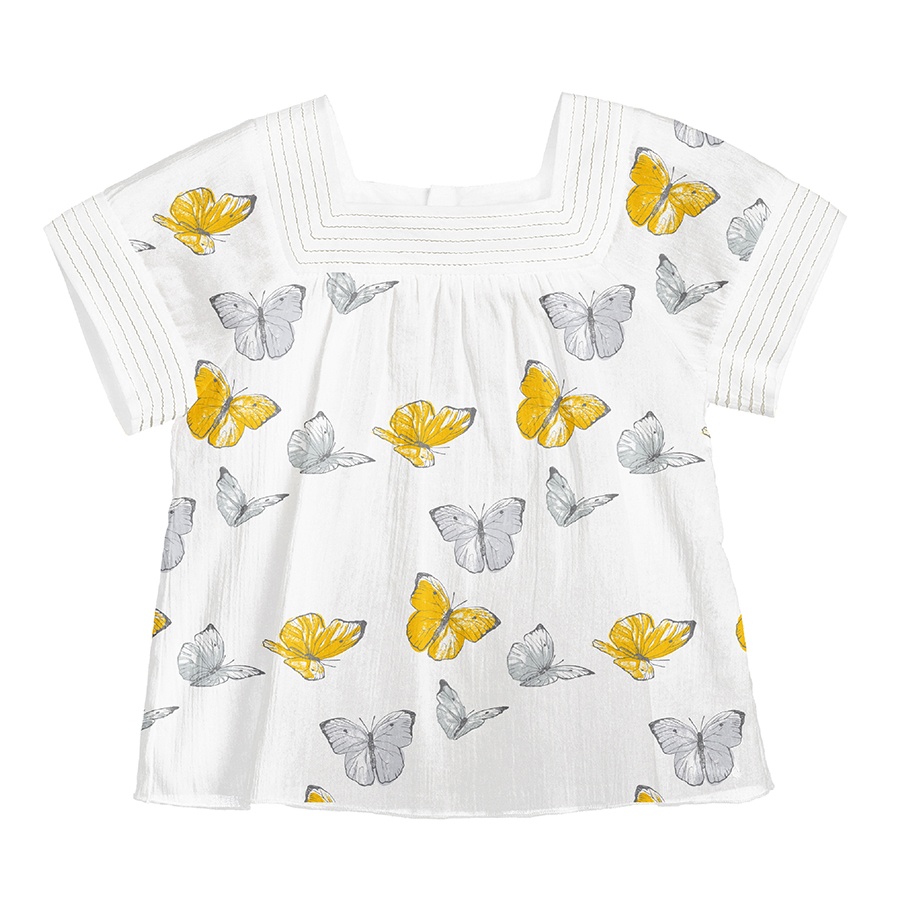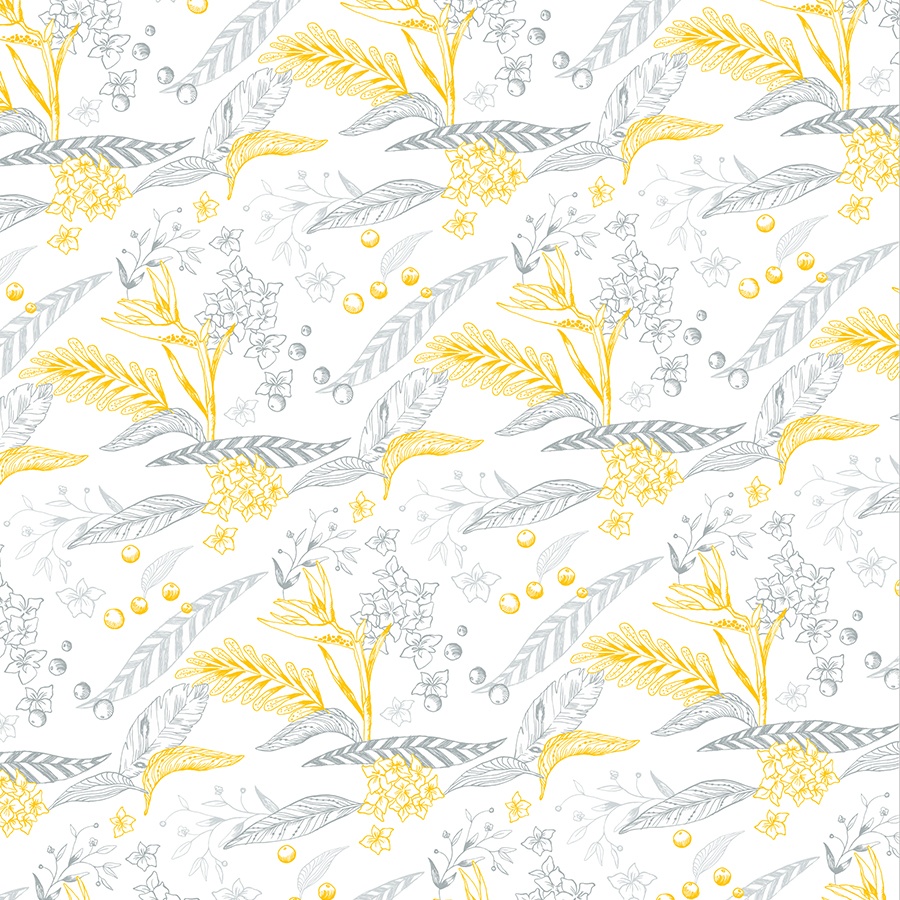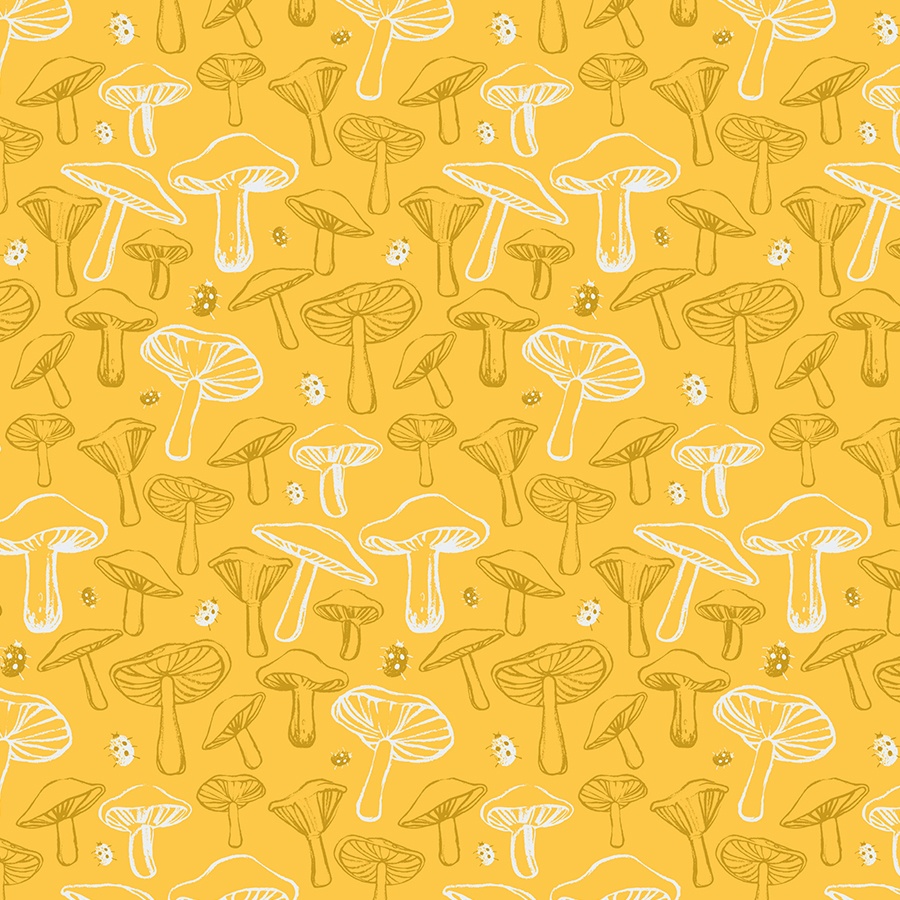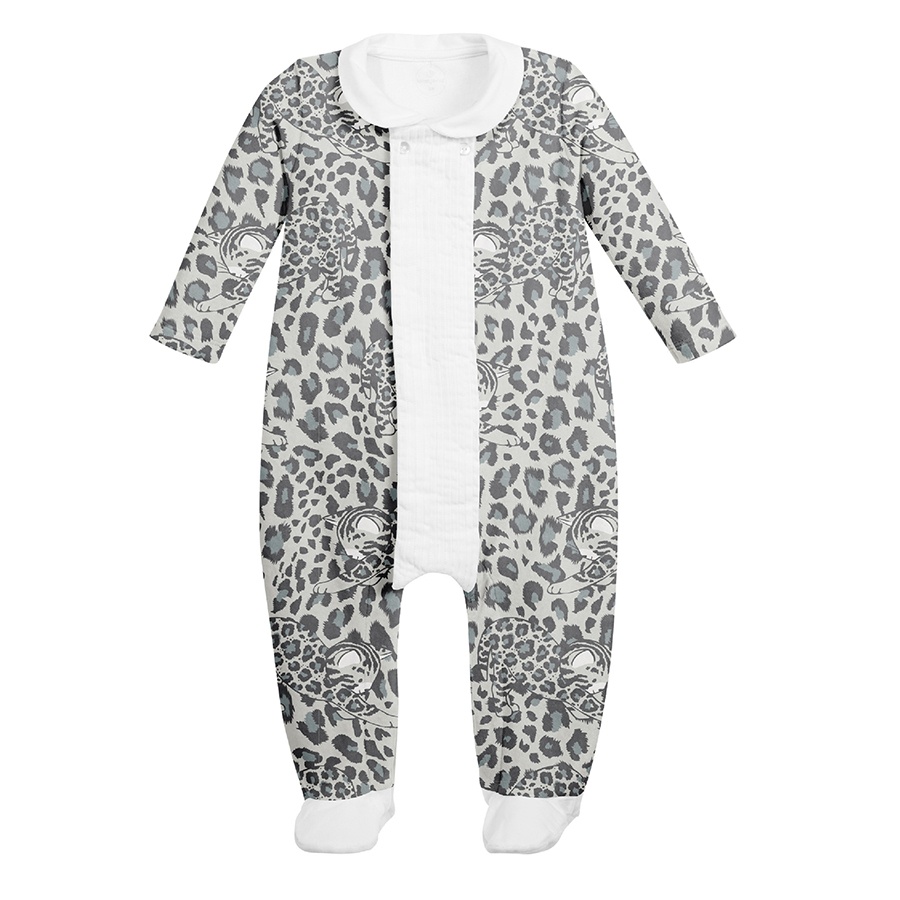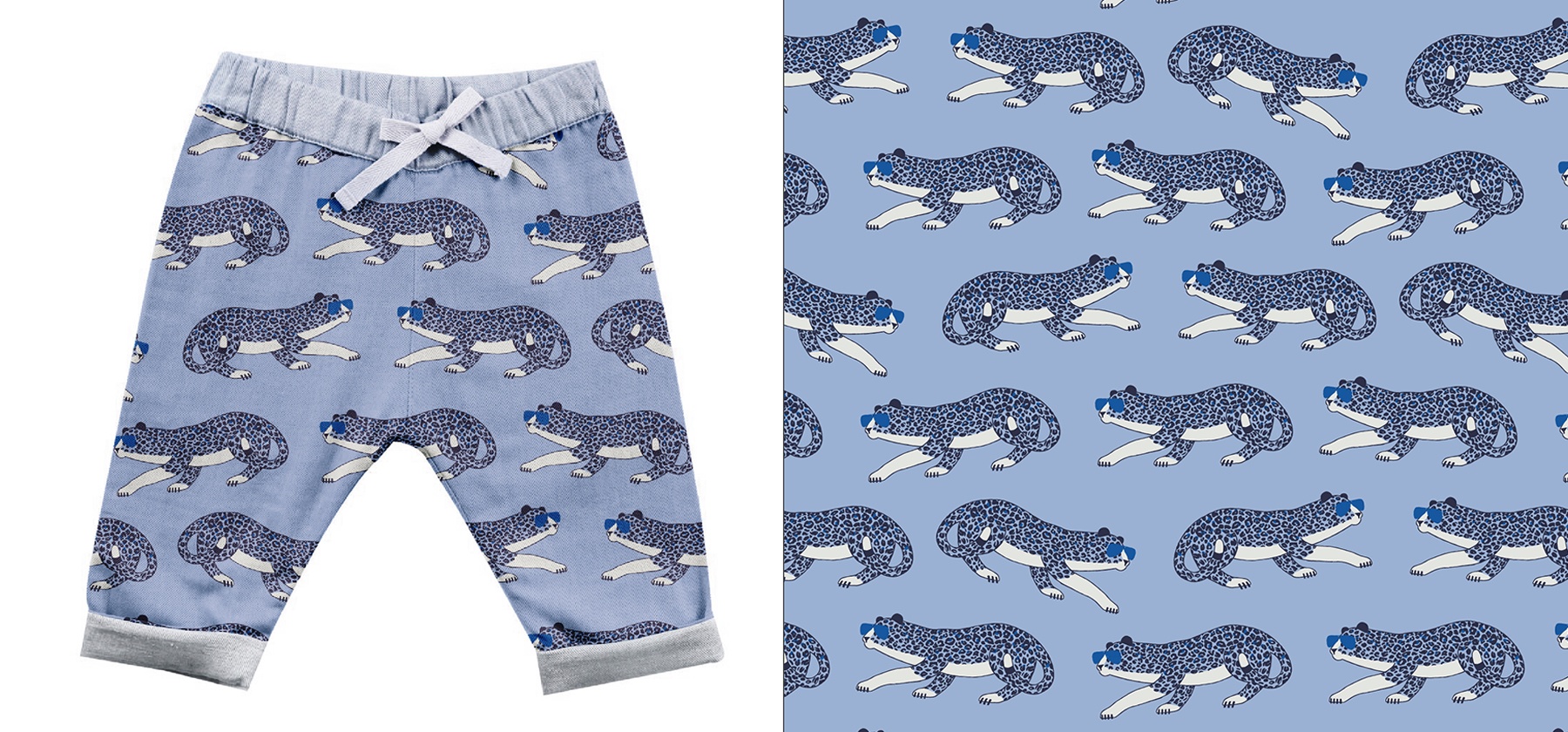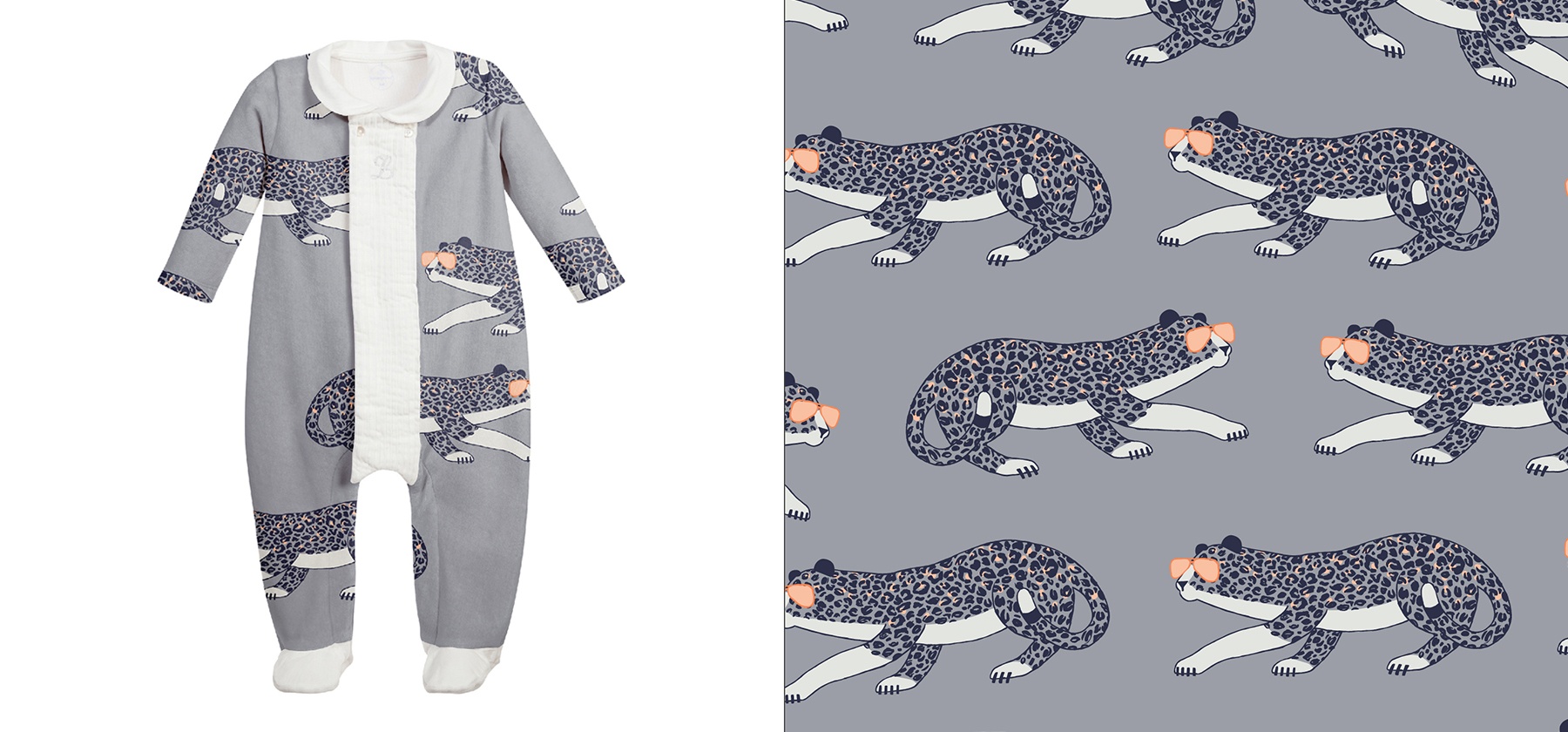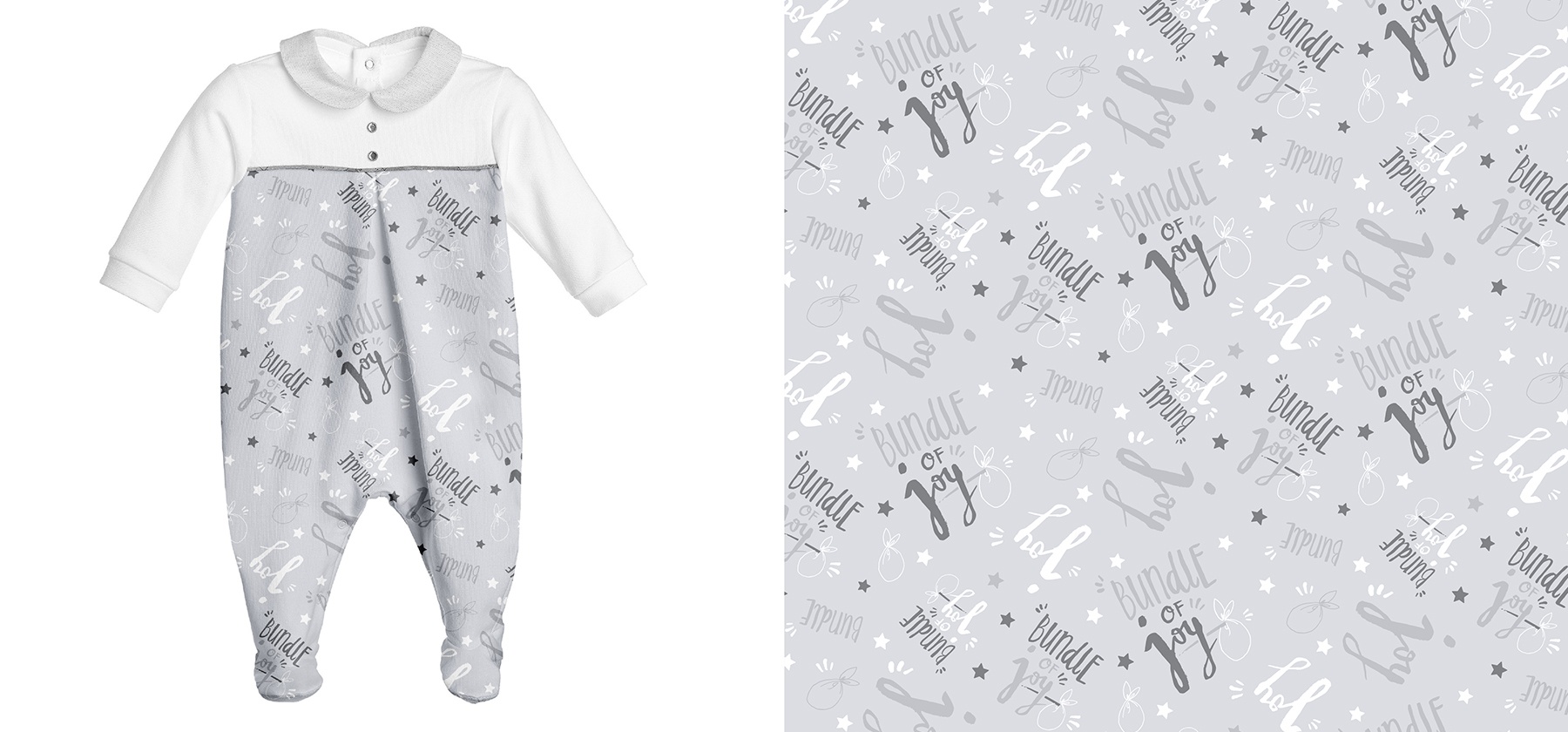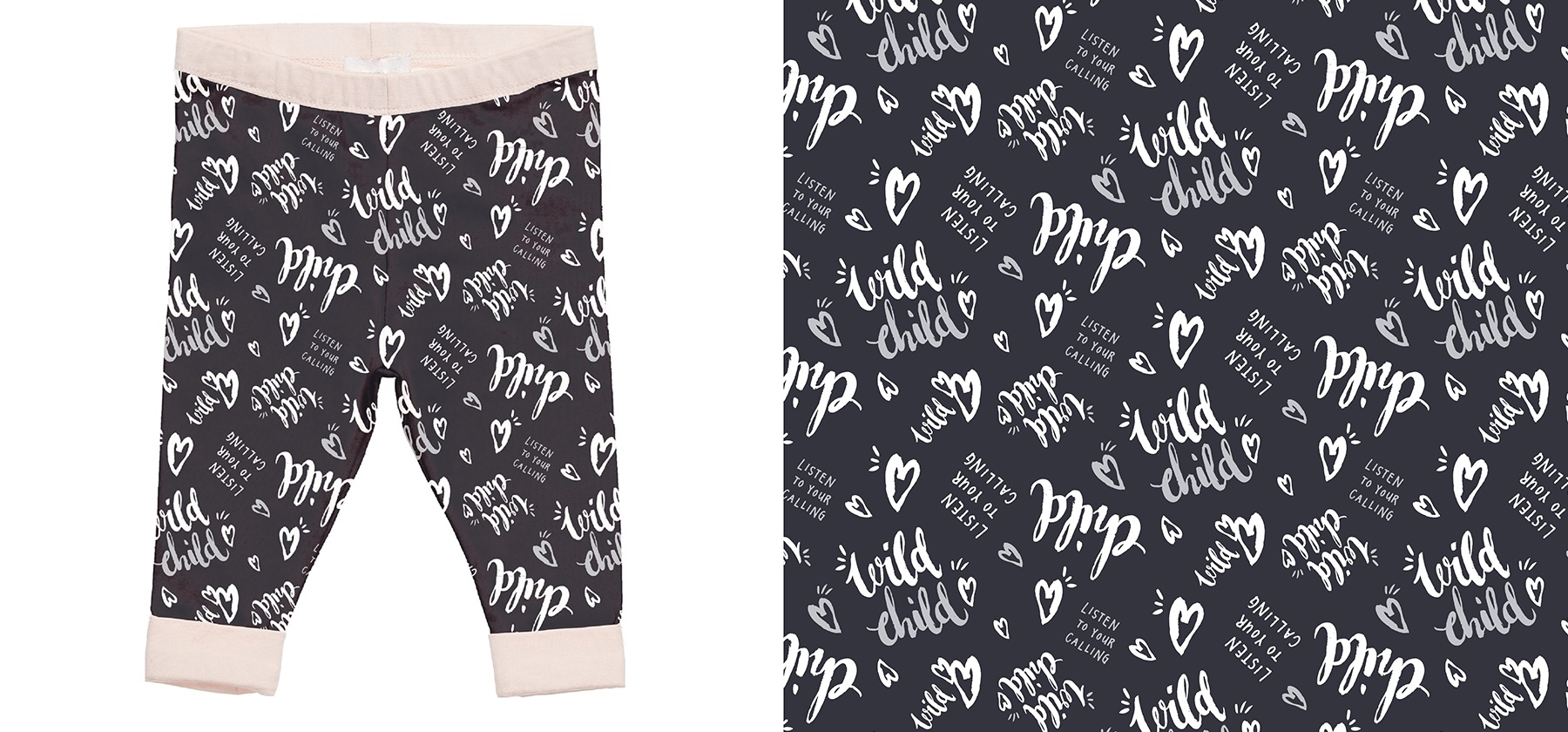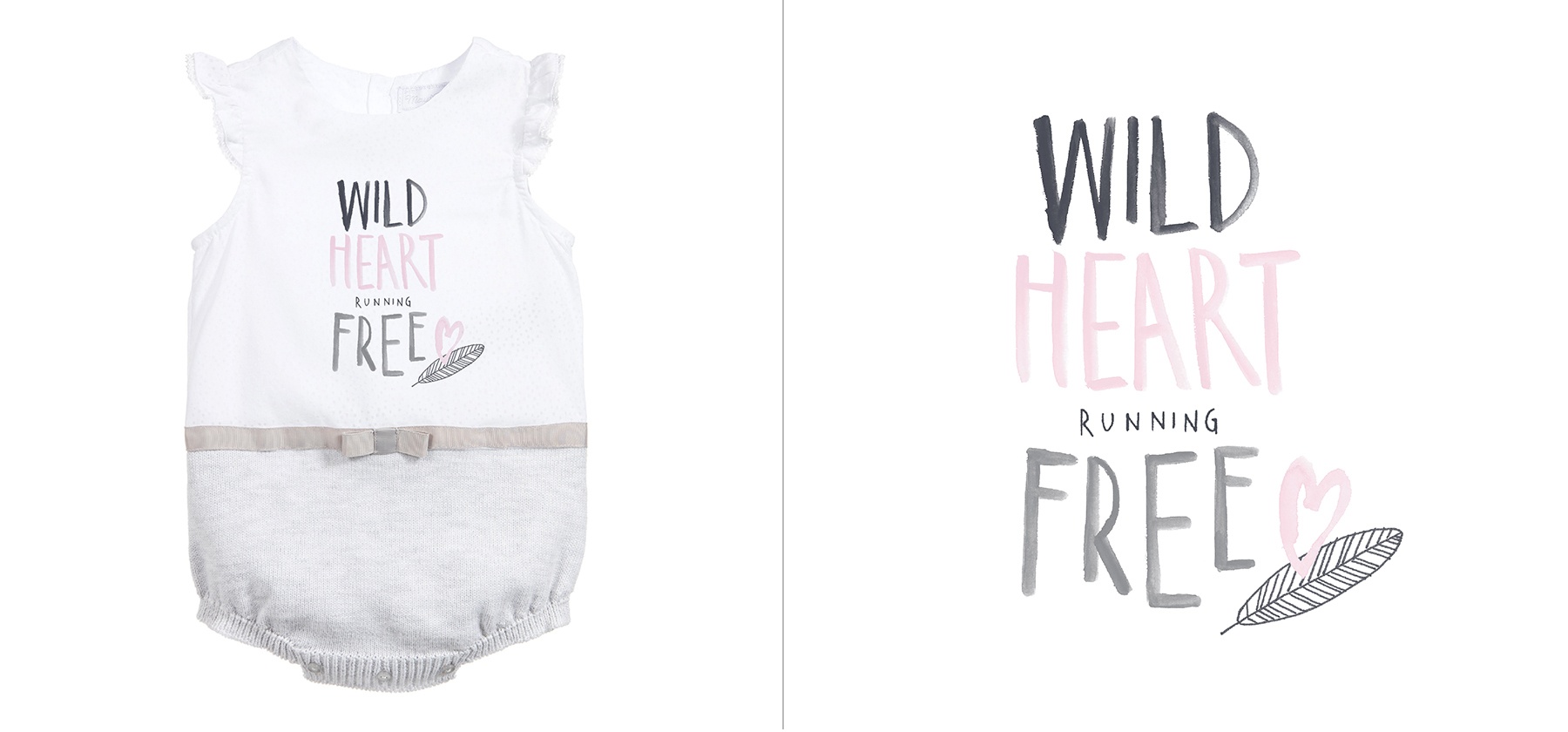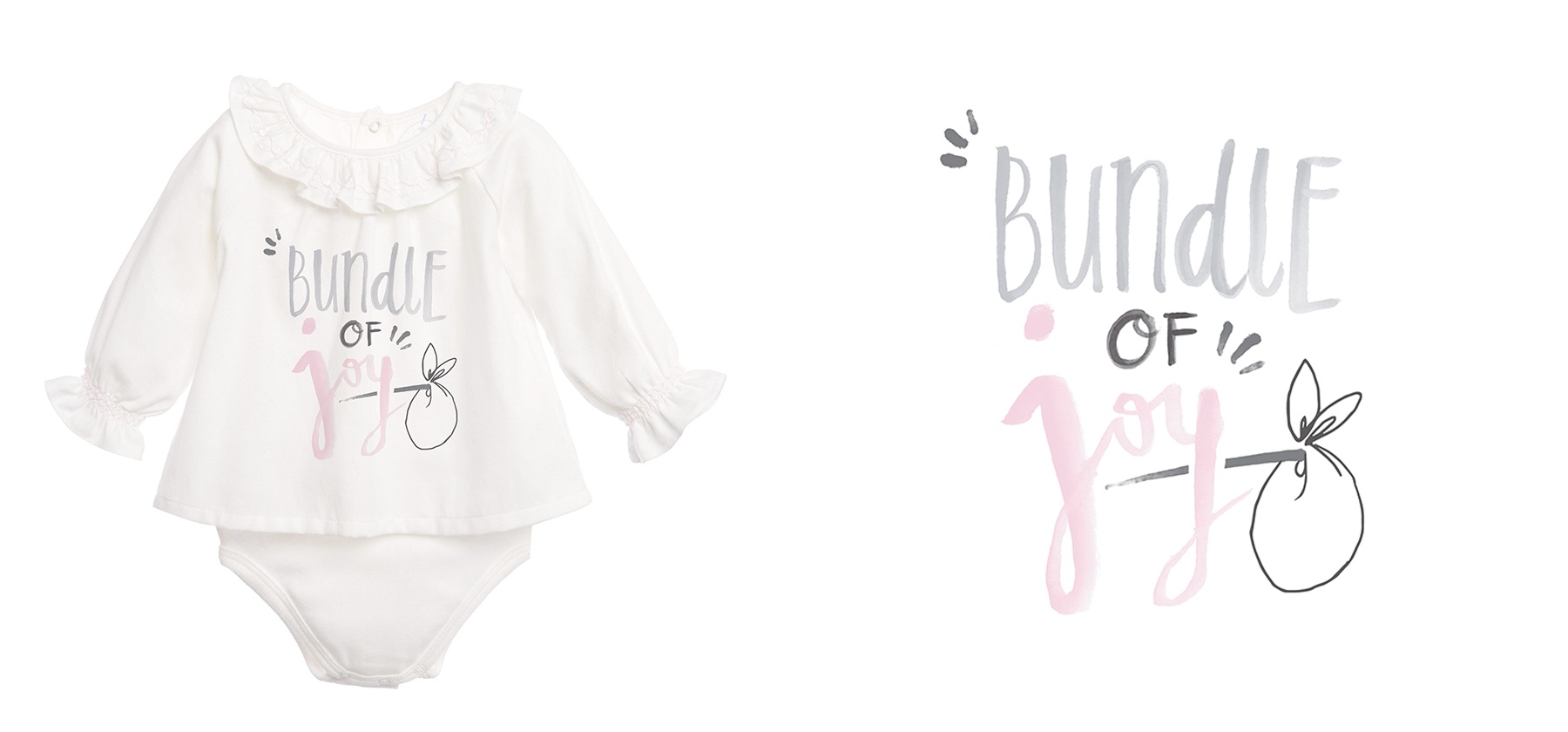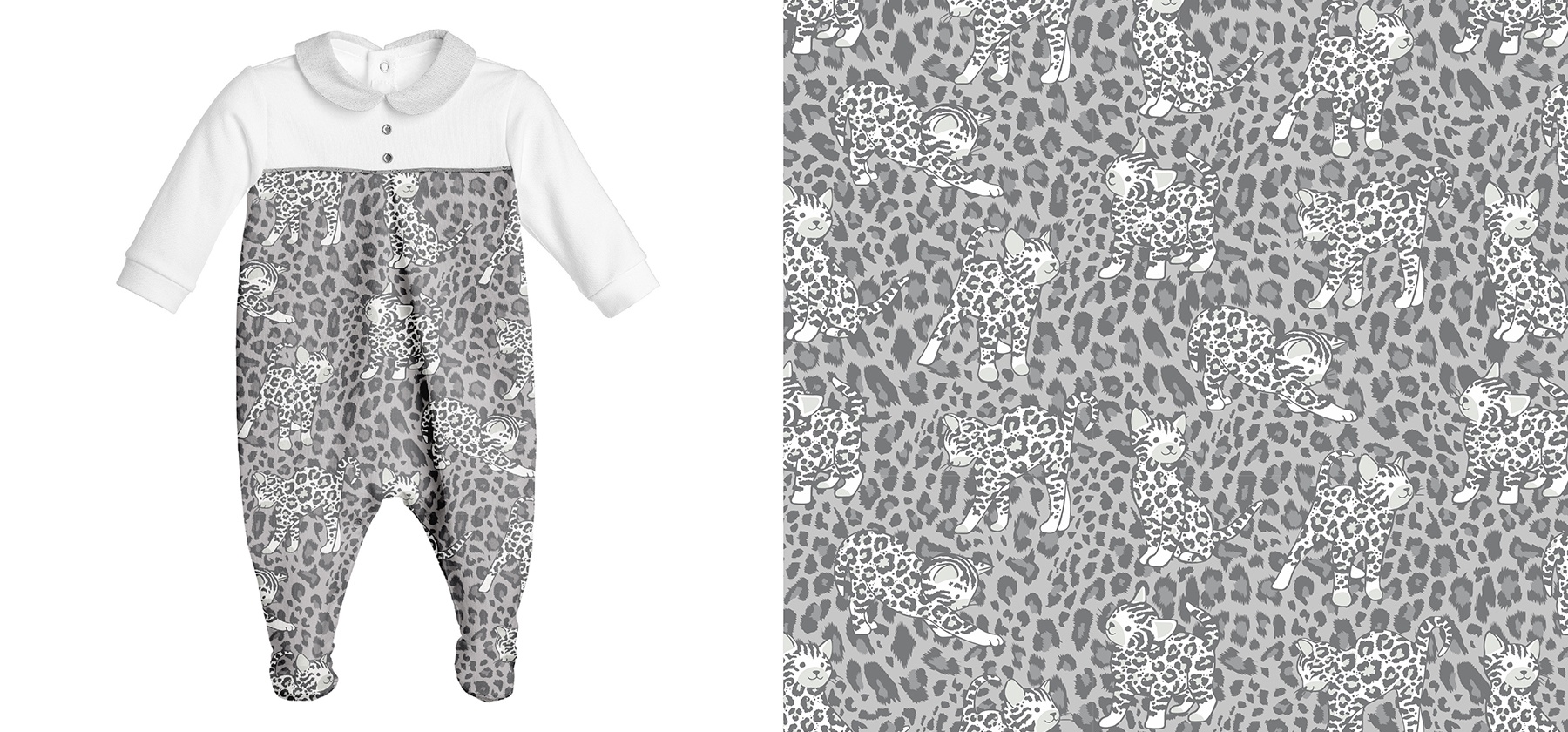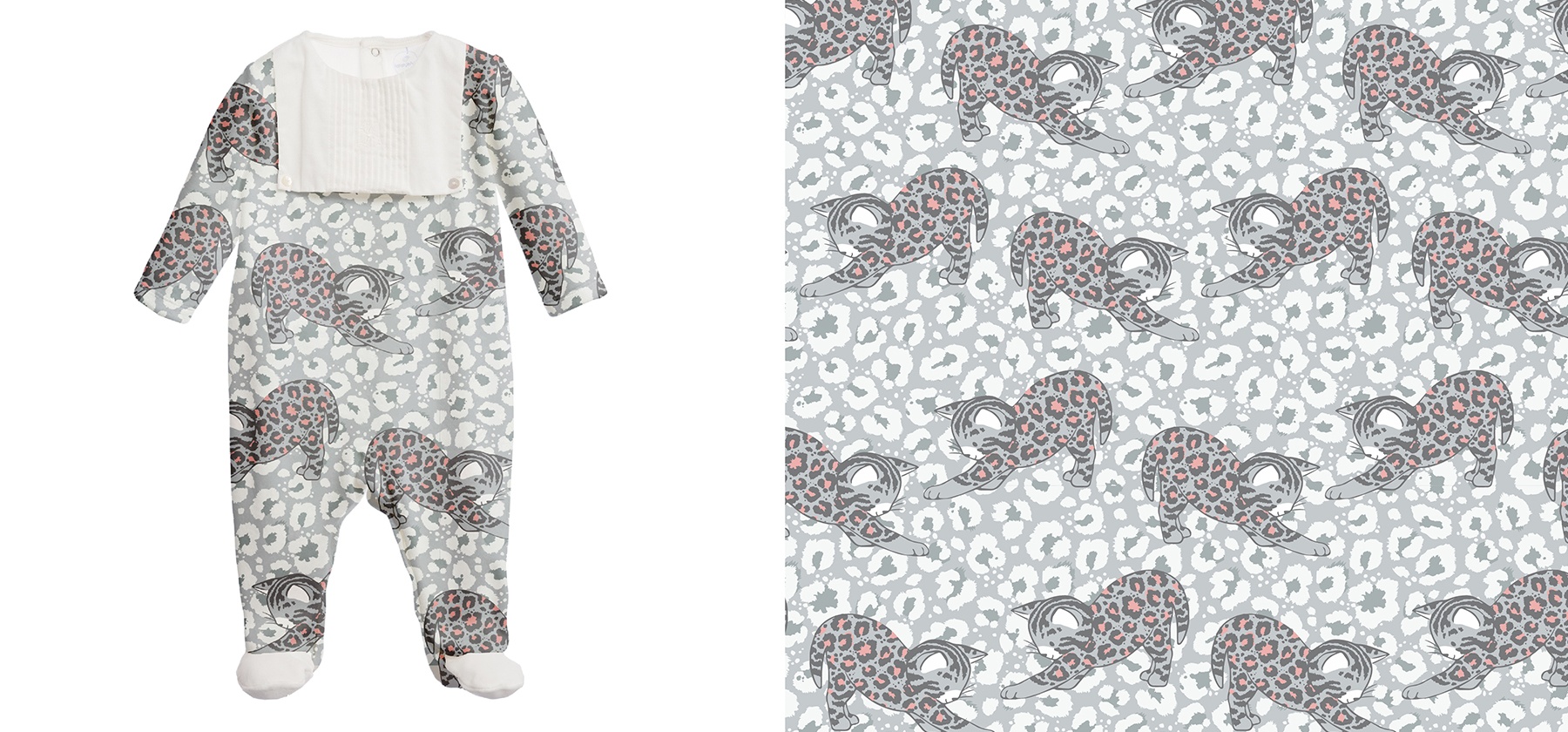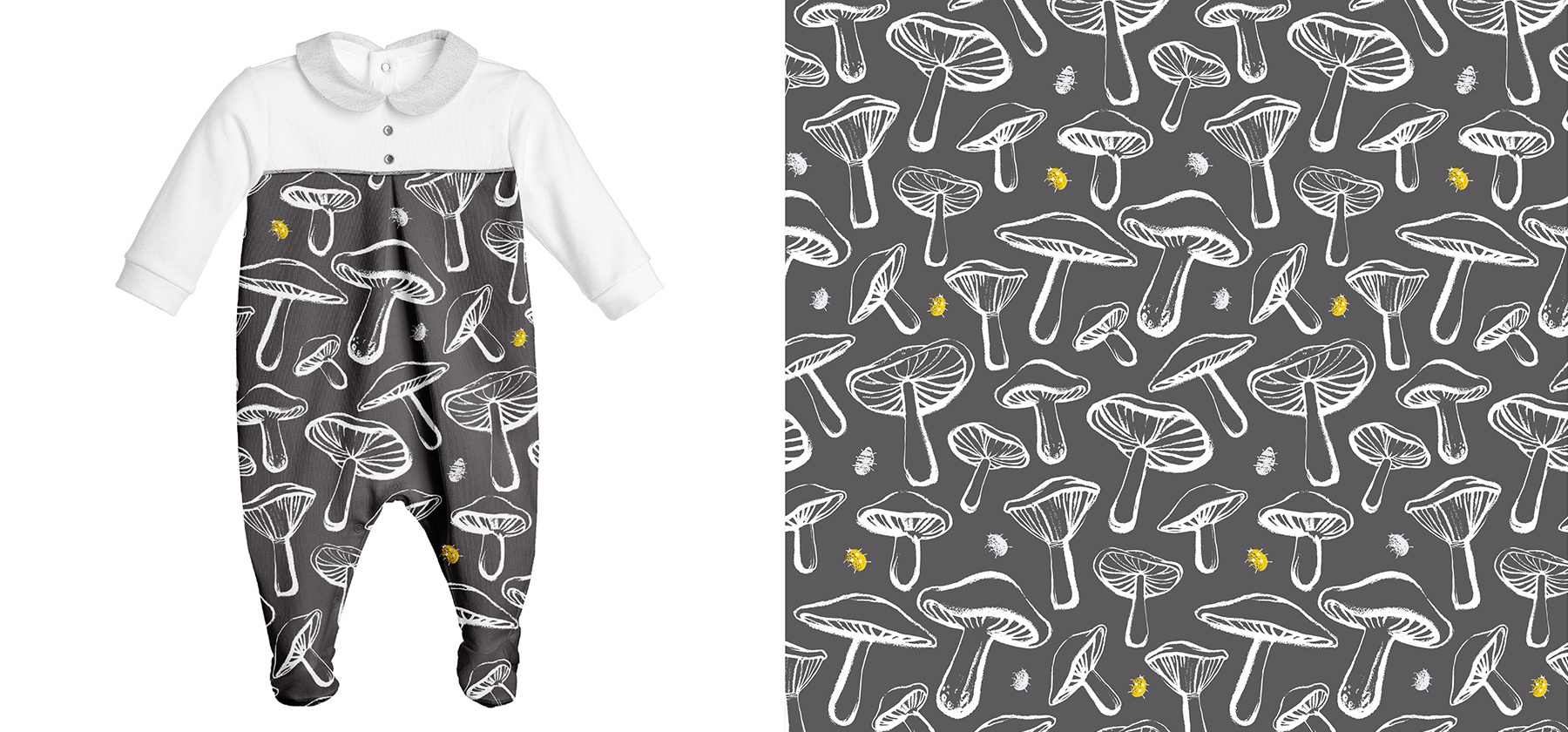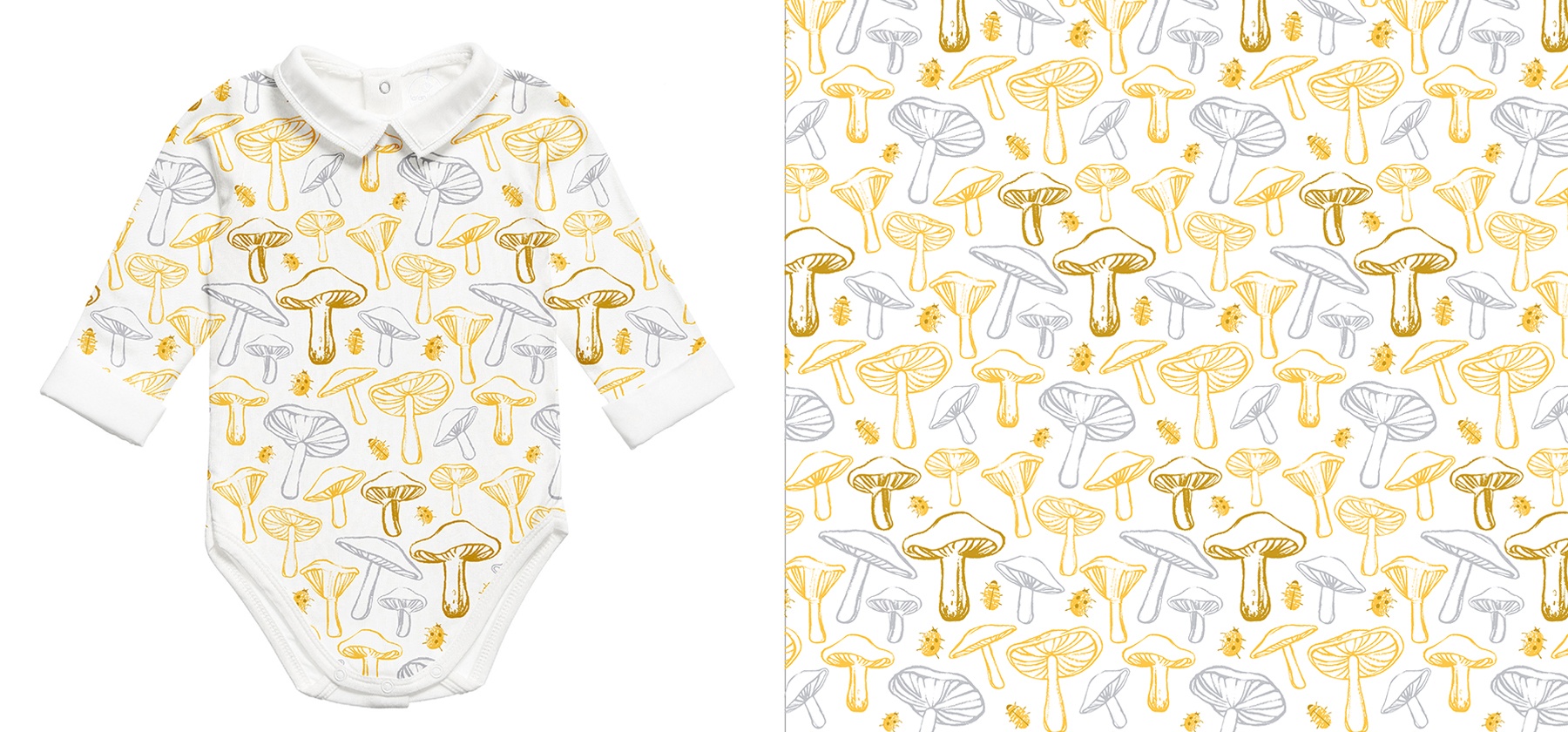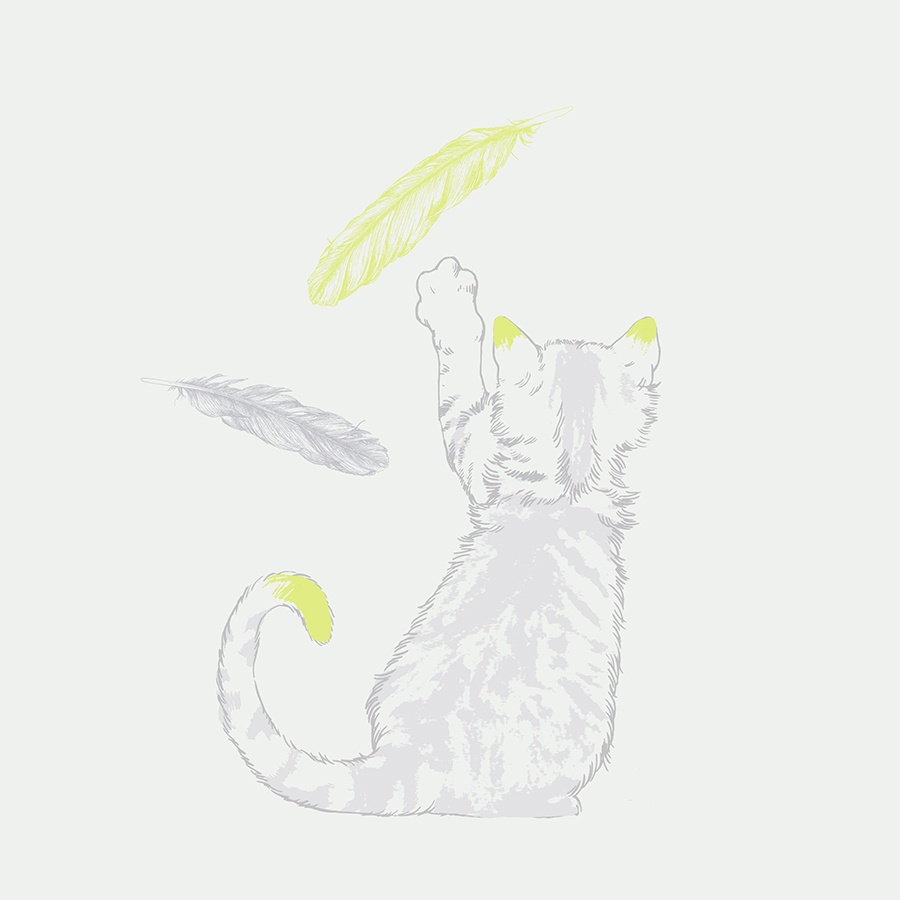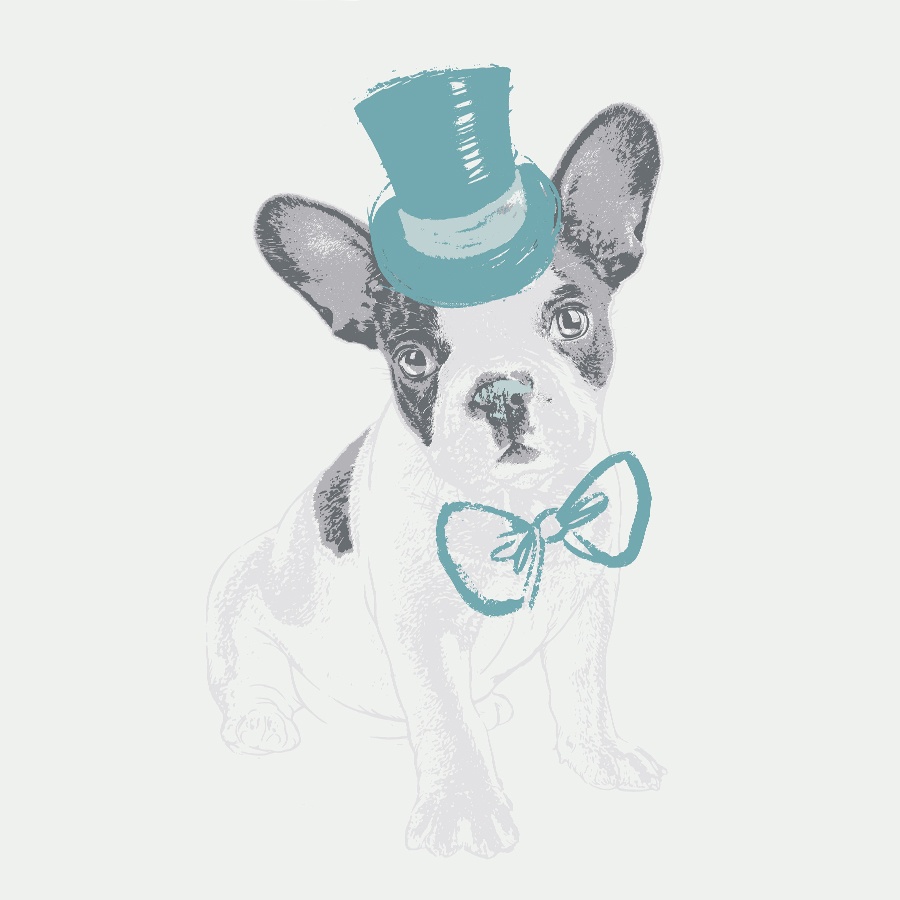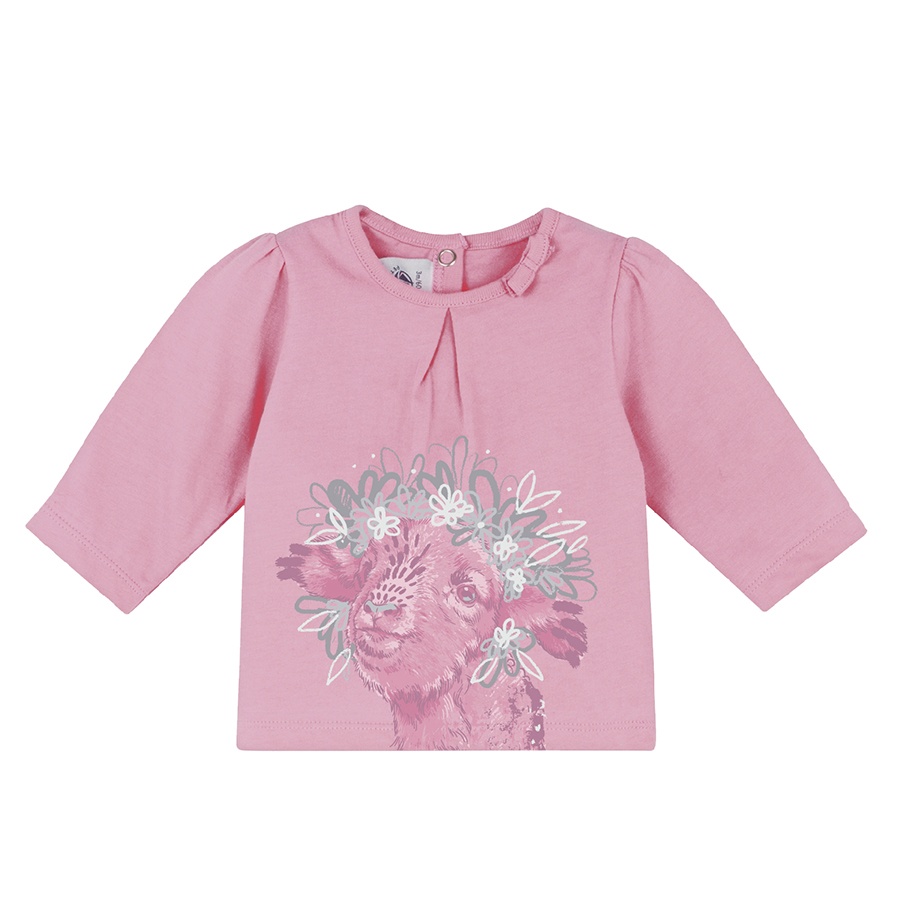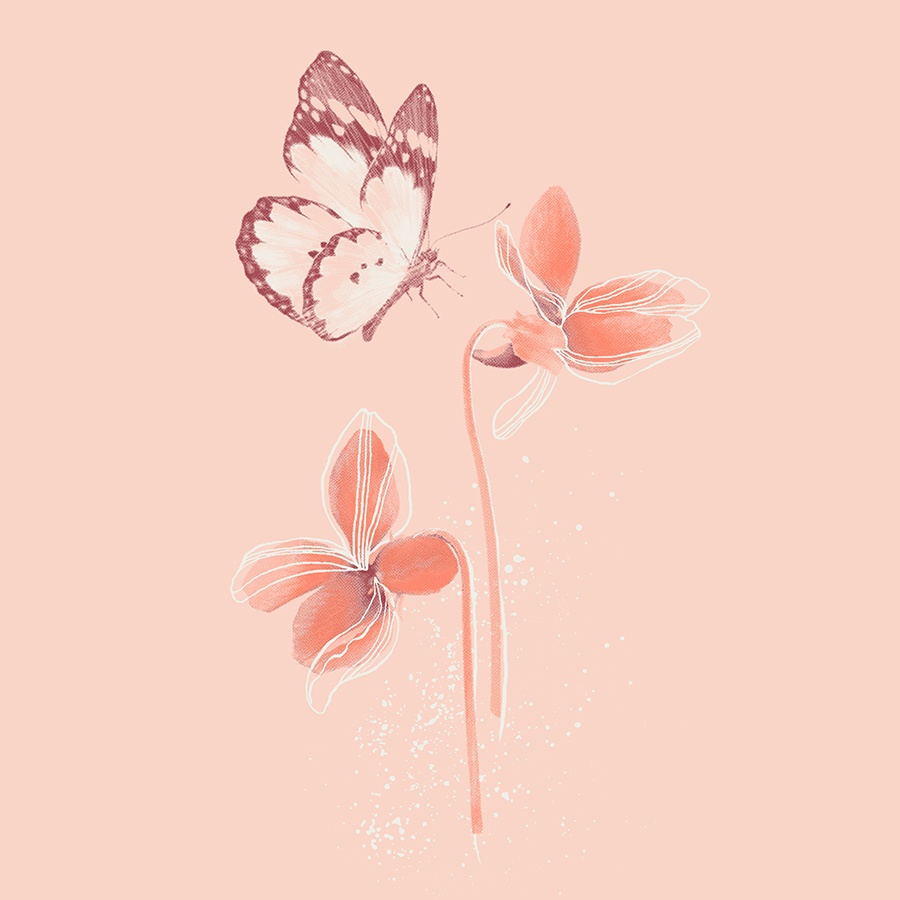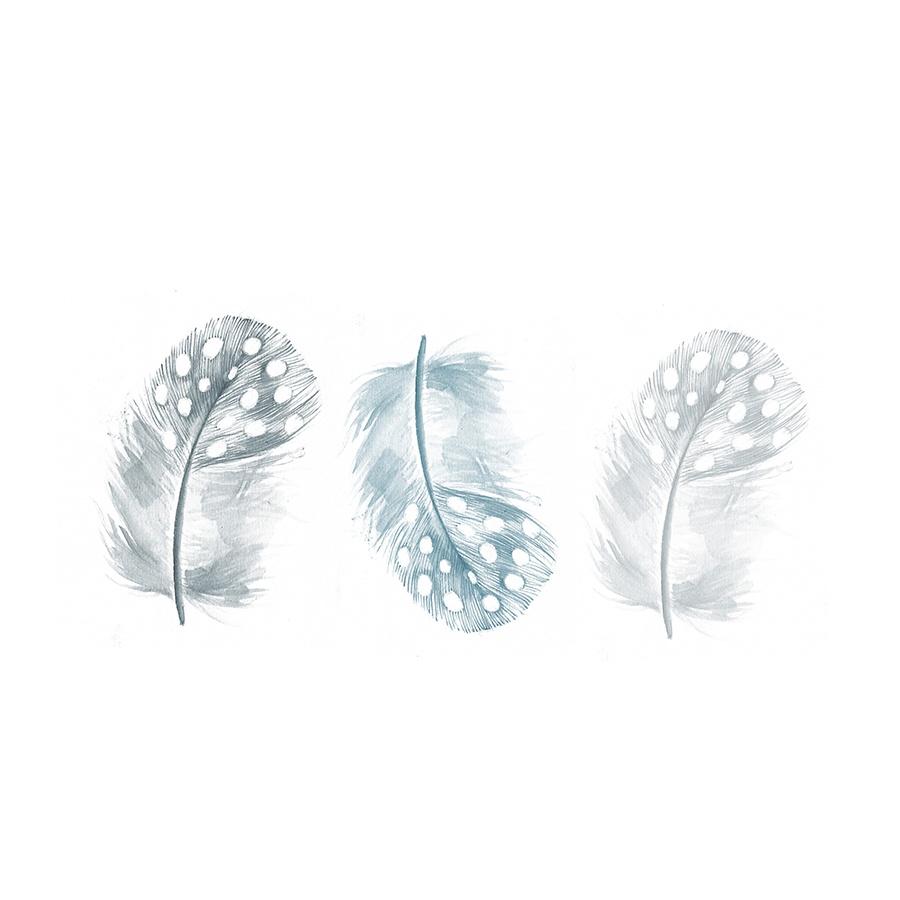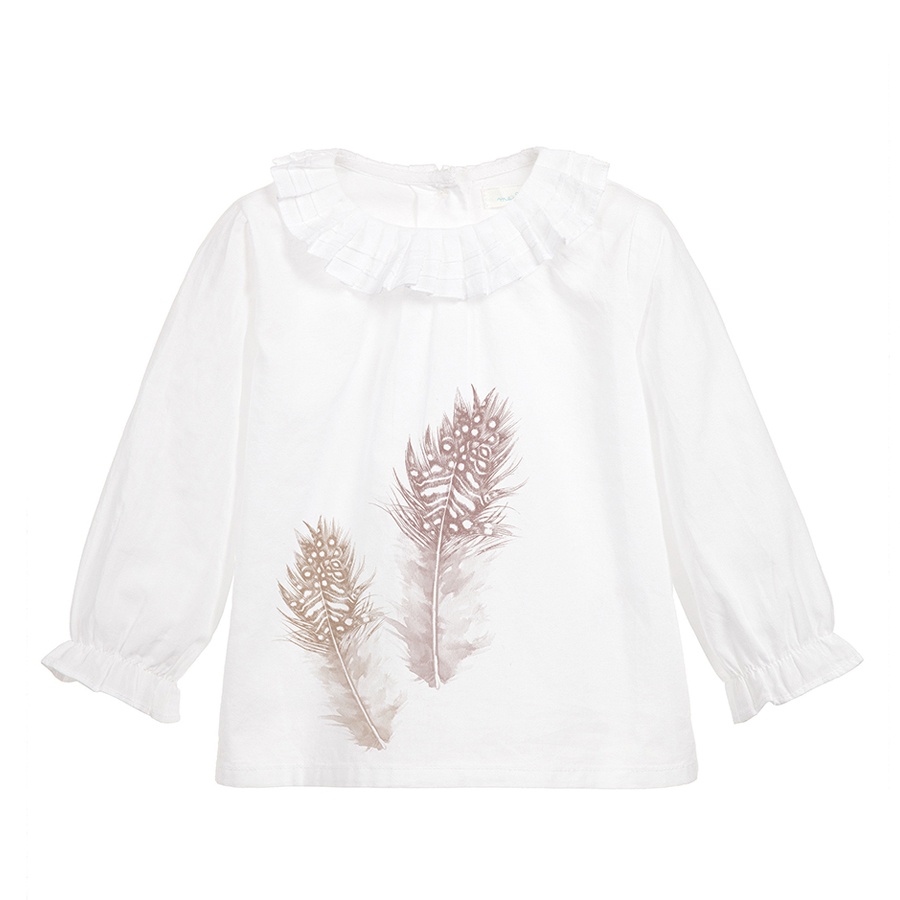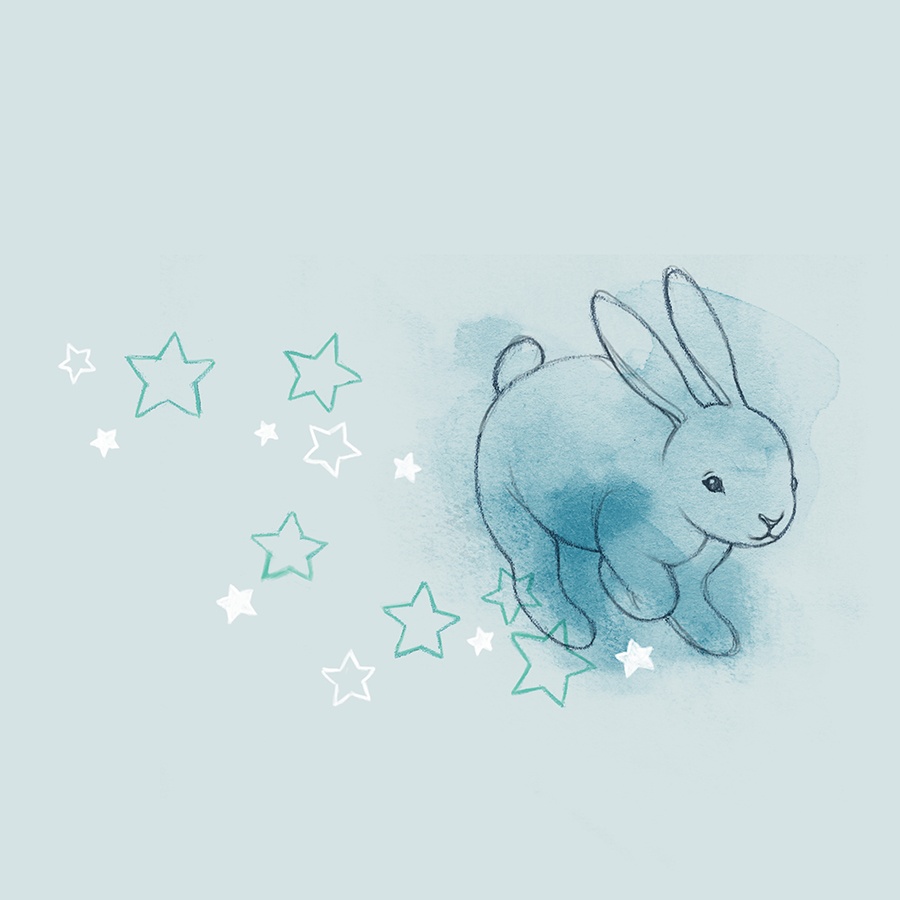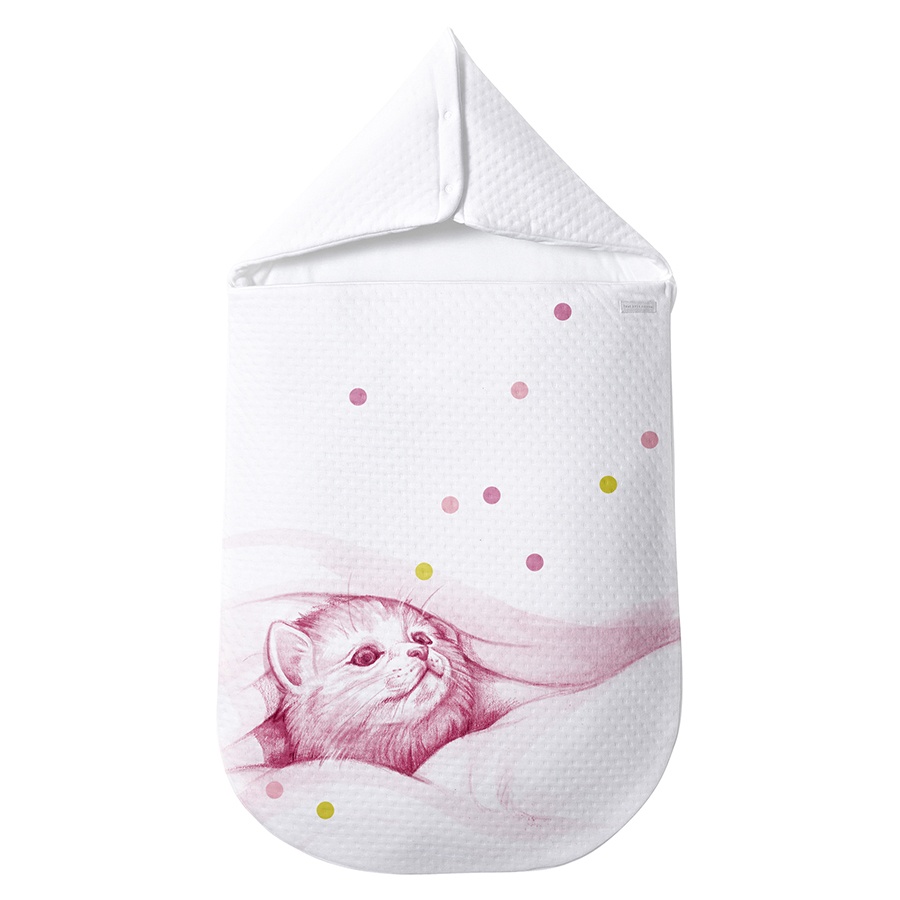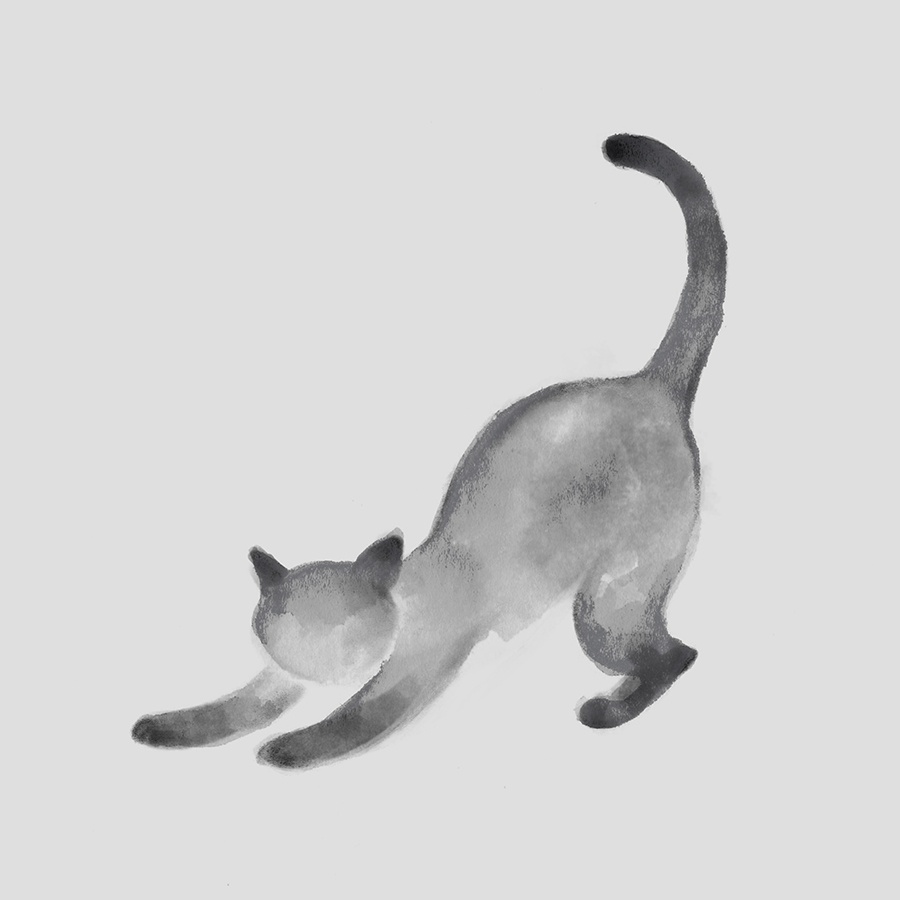 Illustration
My first work with­in the kidswear industry was primar­ily as an illus­trat­or and whilst I have diver­si­fied over the years I still draw upon this expert­ise reg­u­larly. Equally, many of the col­lec­tions that I have been involved in have presen­ted spe­cif­ic cre­at­ive chal­lenges, for example kidswear illus­tra­tions need to be sim­pli­fied and adjus­ted to suit print and col­our-palette restric­tions as well as the tar­get age-group. These chal­lenges have enabled me to adapt to using more var­ied illus­trat­ive tech­niques and come up with a vocab­u­lary of medi­ums to call upon. During this devel­op­ment pro­cess I often enjoyed com­bin­ing tra­di­tion­al and digit­al solu­tions (for example mix­ing pen­cil and digit­al draw­ing, draw­ing on pho­to­graph­ic ras­ters and fil­ters etc) Here, I have chosen a selec­tion of vari­ous per­son­al favour­ites that we developed for both kids and new­born col­lec­tions over the years.